There's a snake taking a drink in our toilet
Pretty much the worst surprise you'd ever hope to discover during a late-night visit to the ensuite...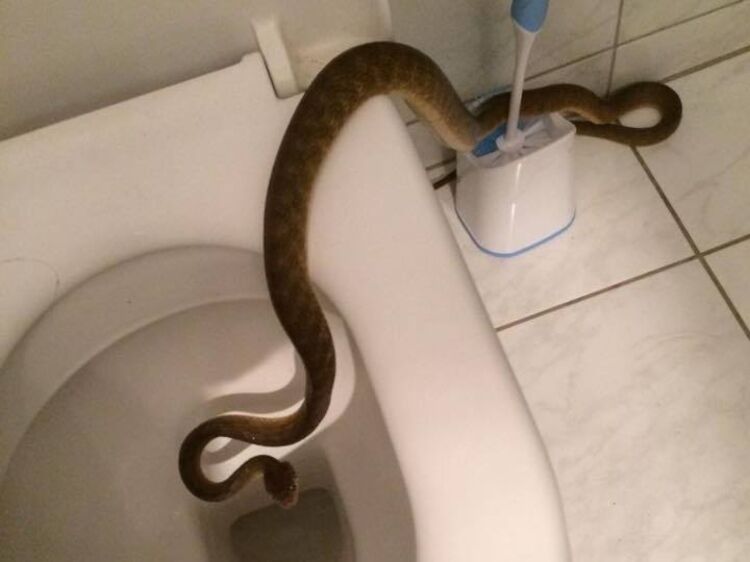 ---
A Cairns man got the surprise of his life when he went to the toilet in the middle of the night and discovered a 2.5 metre snake taking a drink from the toilet bowl.
Kewarra Beach resident Rik Hakkaart told TropicNow the scrub python had been living in the family home for awhile after they found its skin draped over coathangers in their wardrobe a few days earlier.
Rik loves snakes and wasn't concerned by his surprise discovery, though he does wonder what would've happened if his wife had discovered the snake first.
Apparently she doesn't bother turning the light on when she needs to pay a visit to the toilet late at night.
"A few days before we found him in the ensuite we opened the wardrobe door and saw a big snake skin hanging over the coat hangers," Rik told TropicNow.
"So we came to the conclusion he'd been in the house for awhile. We haven't got any geckos left in the house so it's been feeding on them.
"It obviously came in to the bedroom for a change of clothes, had a rest and then made its way to the bathroom looking for a drink."
"When I walked into the ensuite in the middle of the night I saw him there having a drink and just said to my wife to come and have a look.
"We didn't get the snake catcher. It was only a python so Anne-Marie grabbed him and relocated him out the back.
"It had been on the tiles so it was a bit cool, it wasn't frisky, but you can definitely feel the power of them at that size.
"He was looking a bit thin and he was a bit hungry so I think it was pretty glad we relocated it."
It's not the first time the family has had a snake in its house. A while ago they discovered a red belly black snake in the loungeroom.
"There's a lot of development going on where we are," Rik said.
"Once the developers moved in they started stirring things up so the snakes have been flushed out of where they live. It seems they like visiting my place."
---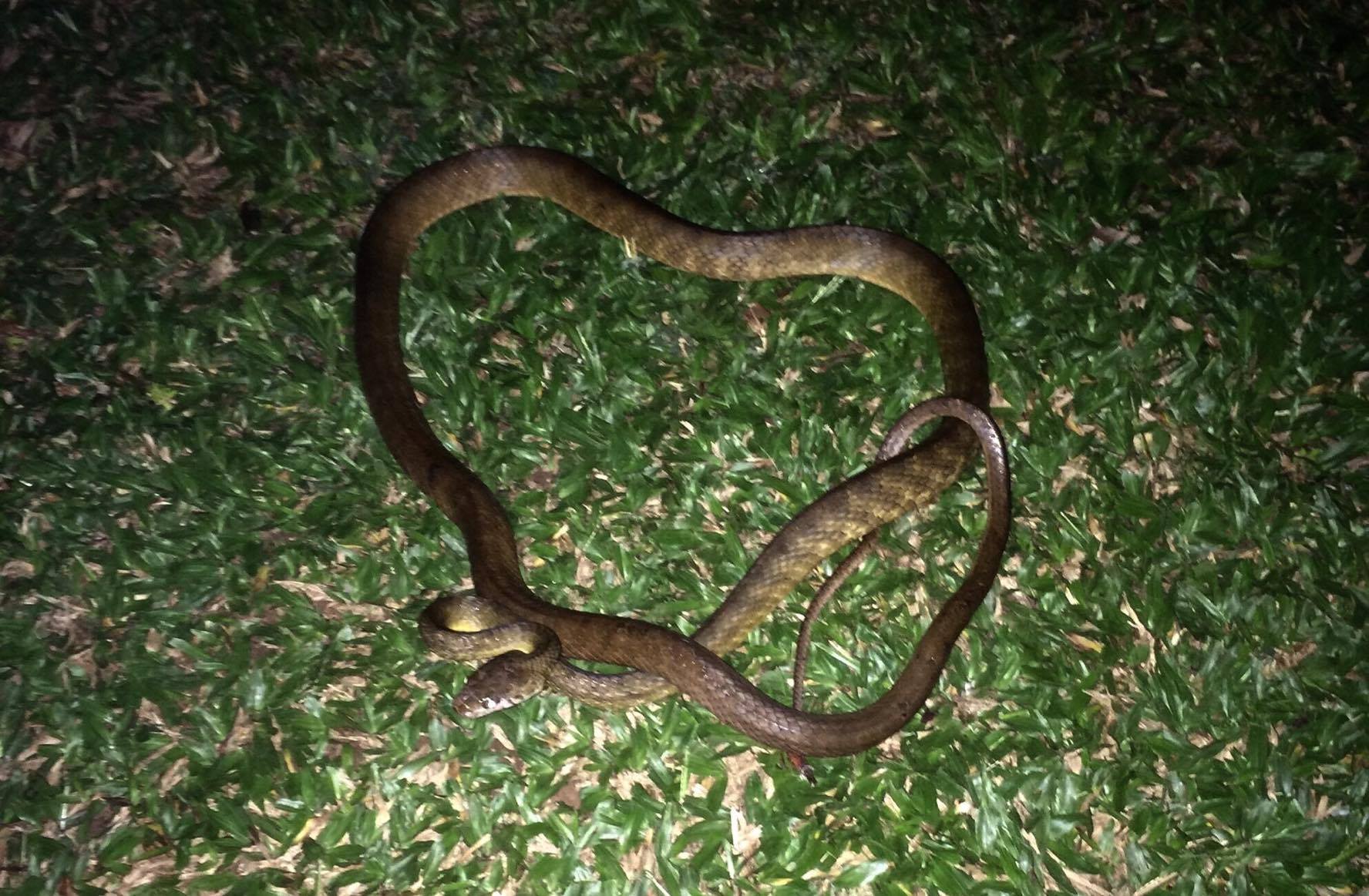 ---