No joy in tropical north's building approvals
Latest figures show March was a tough month for building approvals in Cairns, a pattern repeated across regional Queensland.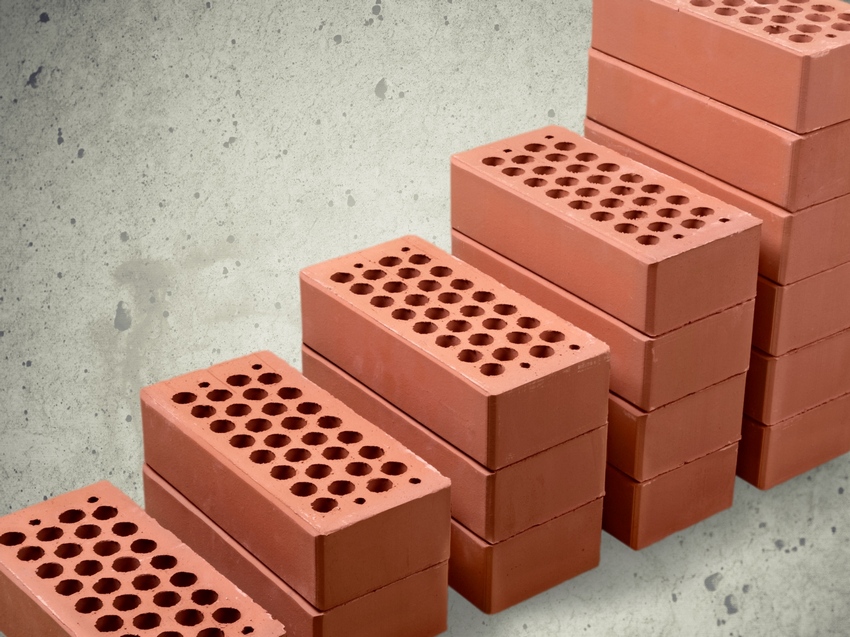 ---
The release of the Regional Building Approvals data for March from the Australia Bureau of Statistics shows Cairns Regional Council (including the Douglas Shire) at 60, which is down from 65 in February.
This gives an annual decline of 10.1% (actual 70) and compares with a 2.7% annual Trend decline for Queensland as a whole.
I think what is clear from the data is that although approvals in the Cairns city (as evidenced by the Cairns LGA data) have been on a very slow grind up since the dark days of 2011, there are still well below the levels we saw prior to the GFC.
In addition, the Cairns SA4 data shows us that the Far North as a whole is only now at levels seen 15 years ago, and significantly below (half) what we were seeing a decade ago.
As the third chart (in the gallery below) clearly shows, the growth in approvals in Queensland has been restricted to Brisbane with the regions still struggling to break 1,500 a month.
Townsville City Council sees Trend approvals at 66 (unchanged from February) but down 39% from a year ago (actual 61).
The Cassowary Coast Regional Council remains stable at 6 which is 28.1% below the level a year ago (actual 9), although the data does suggest some sign of a shift in direction.
When we look at the data for the SA4 areas we see Cairns stable at 100 which is a 3.1% decline over the year. Townsville's Conus Trend increased slightly to 75 (from 73, although this was revised down from 77) which represents a 54.4% decline over the year.
What strength there is in building approvals in Queensland continues to be driven very much by the South-East corner with the rest of Queensland witnessing little, if any, growth.
Conus Trend Series showing April figures for Building Approvals.
(Click image to open gallery)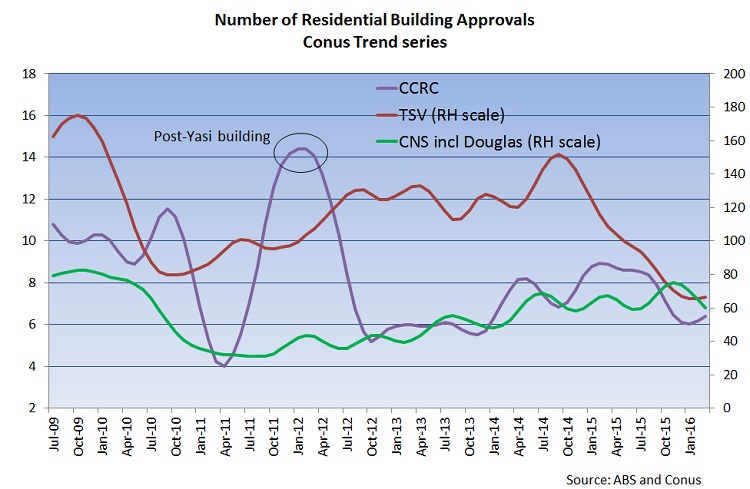 ---