Local family remembers life in the Cairns Immigration Holding Centre during the 1950s
A local family remembers their early days living in the little known Cairns Immigration Holding Centre during the region's post-World War II multicultural boom.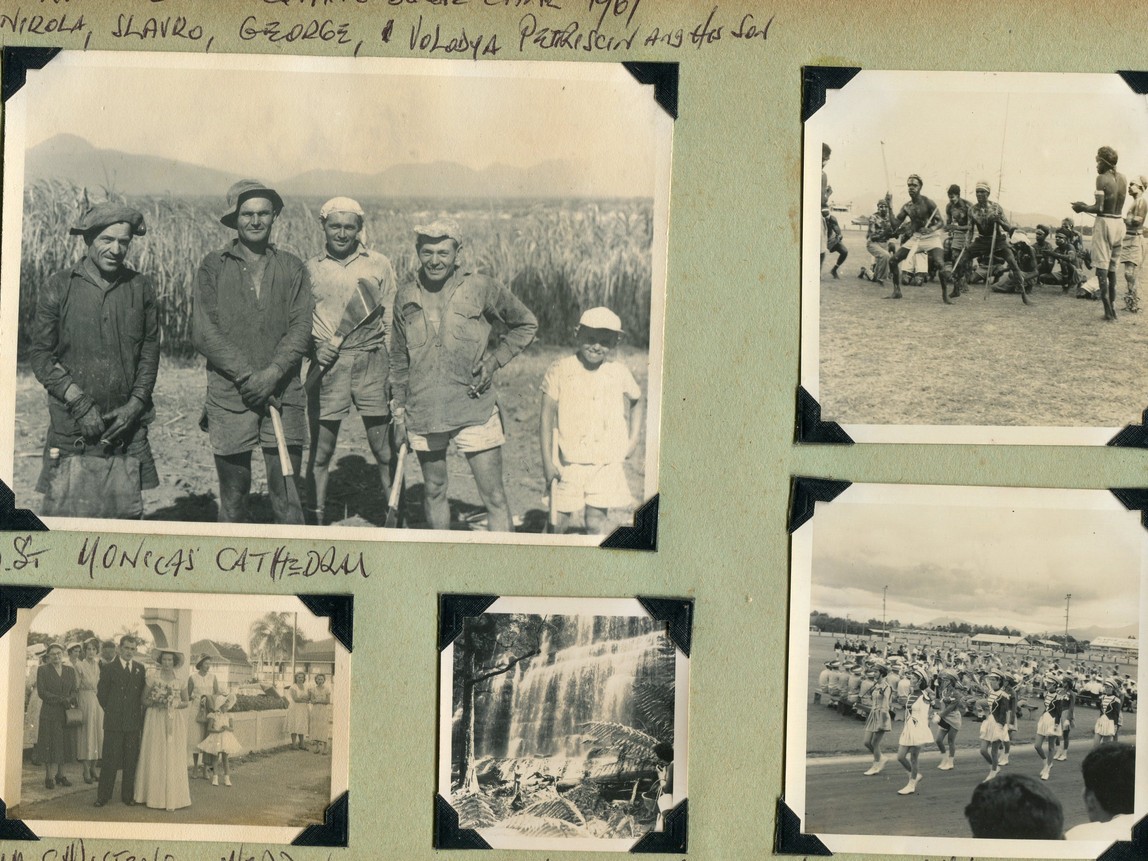 ---
A message from Edward Manier, local Cairns business owner and proud son of migrants:
50-odd years ago Cairns was just a small frontier town for Cape York. The sugar cane industry was booming and they needed people for the exploding work force. Their main option was to encourage immigration.
So in Australia post-WWII there was an influx of refugees from war-torn Europe and boatloads of 10 pound Poms. The following is a recollection of my family's refugee journey to our beautiful city of Cairns and how my dad George saw it flourish into the city we see today.
---
The Manier family journey begins
When the Manier family needed to flee their native Yugoslavia to escape the ravages of World War II, they faced two life-altering choices.
One of those choices they could make of their own volition. The other, which would eventually lead them to Cairns, was entirely beyond their control.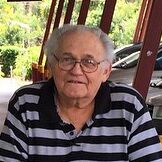 First, the family was given a choice about which country they could emigrate to. Options included Canada, the United States, Argentina and a few others, including Australia.
Eldest son Djuro – a name later anglicised to George – was quick to rule out most of those options.
There was no way he was going to move to America. During his youth he'd watched lots of Westerns and cowboy shows on TV.
The thought of moving to a place with all those guns and shooting was too much for a young boy trying to flee war.
South America was also crossed off his list. A friend who recently emigrated to Argentina sent back word that the country was backwards and people mostly rode goats. Djuro thought South America would be too backwards for his liking.
Of all the nations on offer, the only one he was agreeable to resettling in was Australia.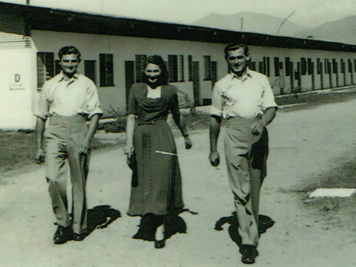 After a stint in a German refugee camp, the family made the long boat journey to Melbourne in 1951.
They were sent to what was known as a "holding camp" for migrants. It was inside this facility that authorities made the next life-changing choice for the Manier family- they were being sent away from their temporary accommodation in Melbourne to a new home.
Family matriarch Margaret and her children Djuro, Andy, Rosa and Sepy (later known as Joe) had no say or input into the matter.
The holding camps were a place of temporary accommodation for new arrivals in Australia. Authorities would identify labor shortages, particularly in the regions, and send families there to fill the vacancies.
The Maniers could hardly believe it when they told to pack up and catch the train north.
All the way north, in fact, to Cairns. It was quite a shock to their Eastern Europe sensibilities, to say the least.
After a four day train ride, the family was sent to live in the Cairns Immigration Holding Centre, a facility built from old United States Army sheds and workshops on Hartley St.
There they joined hundreds of new Australians who were housed while they worked and tried to find a home of their own.
It was a period of dramatic change in Cairns. Across the decade following World War II, the Cairns region welcomed thousands of migrants from more than 20 European countries, including Italians, Germans, Russians, Hungarians, Greeks, Poles, Lithuanians, Croats, Spanish, Latvians, Serbians, Albanians, Czechs, Austrians and many others.
At the time in Cairns, migrant communities made up more than 25% of the city's population, making the Far North one of Australia's most culturally diverse regions.
During the family's time at the Centre, the 23-year-old Djuro – now known as George – and his younger brother Andy went off to cut cane as far south as Ingham, while his mother worked as a waitress at the centre.
George Manier – who passed away on March 1 this year – spent several years researching the history of the Cairns Migrant Centre.
In a booklet based on his research, George wrote: "As there were no army barracks in Cairns, a search was undertaken by government departments for army sheds, suitable for conversion to migrant accommodation.
"Out of seven American army sheds, situated on a parcel of land of seven and a half acres in Hartley St, two were found to be suitable for conversion.
"The Department of Works and Housing was given the task of organising the conversion. According to documentation, once the plans were drawn up, the local head of The Department of Works and Housing was instructed to approach local builders, considered to be big enough for the job and invite them to quote for the same.
"At the time, there were only two building contractors in Cairns considered big enough to tackle the job. They were T J Watkins and Kynaston and Andrews. When approached, T J Watkins did not show any interest in the work offered. Kynaston and Andrews weren't interested in the conversion job either, but they were prepared to tender for any new work.
"In the end, tradesmen employed by the Department of Works and Housing carried out the main work, while subcontractors were also used for odd jobs."
In his writings, George lamented the lack of vision of local politicians at the time. It turns out that supplying water to the Centre was a major problem during its construction after local authorities had earlier sold a major water pipeline running through the town.
George wrote: "With shortages of builders, workers and building materials, the Department of Works and Housing had problems on their hands with this project from the very beginning.
"None was greater than getting the water to the site of the proposed migrant camp. What the writer finds interesting, and in his opinion, exposes lack of vision of Cairns city fathers of the day and bureaucrats of government departments, is the following.
"During WWII, a water main was laid from Mulgrave Rd along Aumuller St to Smith's Creek Wharf for the use of the Army and Navy.
"But after the end of the war, authorities saw no use for this water main in the future development of Cairns. Thus, this water main was sold to Carroll, Dockery and Gate for 325 pounds for removal, with the in situ value being 2966 pounds.
"Needless to say, it was badly needed where it was and no doubt it was bought back from Carroll, Dockery and Gate for much, much more than the 325 pounds they paid for it.
"So much for foresight of those in authority at the time.
"No doubt bad weather, shortage of tradesmen and building materials were the reasons why the conversion was not completed on time in June 1950 for the sugar-crushing season as planned.
"When it became evident that the work was not progressing according to plan, all the labour was put on overtime. Even then, it took more than two months over the projected time to finish the job."
According to Joe Manier, the accommodation at the Centre was "very basic".
"Rooms were rather small and had no ceilings. Toilets for the hospital and management staff were of the septic tank variety."
---
Site of the Cairns Migrant Centre on Hartley St.
(Click image to open gallery)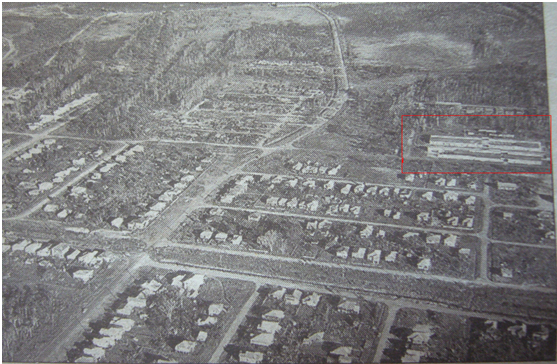 ---
During his research George spoke to many people who lived at the Migrant Centre during the 1950s, and captured their recollections of life inside the Centre.
George wrote: "On interviewing those who lived at the Centre, it was found that although there were a few dissatisfied people, the majority (while not quite happy with the conditions) thought that it wasn't bad.
"Most of the complaints were about a lack of privacy. What they meant by this and pointed out was the fact the rooms had no ceilings. This meant conversations could be heard, not only from next door but from two or three rooms away.
"While the few Italians and Istrians complained about the lack of spaghetti, others complained about too much spaghetti.
"Considering the number of nationalities of people who resided at the centre, disputes and arguments were not as frequent as one would have expected."
Many of the sons and daughters of those hundreds of post-war migrants are today carrying on the local legacy of their forebears.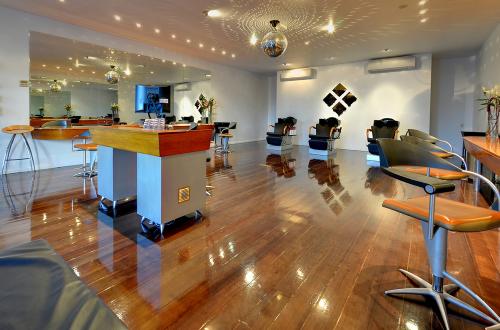 George's son Edward Manier runs the successful salon Divine at Edge Hill. Other migrant children have gone on to be leaders in business and the social sector.
According to Edward: "Each generation seems to treat migrants and refugees like outsiders, whether it was my parents from Europe or the Vietnamese or Muslims today.
"But we've always ended up embracing and accepting them and their culture and they end up helping to create the foundations of what a community is built on."