High praise for Cairns team behind game-changing Nova City project
For nearly three years, a team of Cairns consultants and contractors have been working behind the scenes to help deliver the $550 million Nova City development.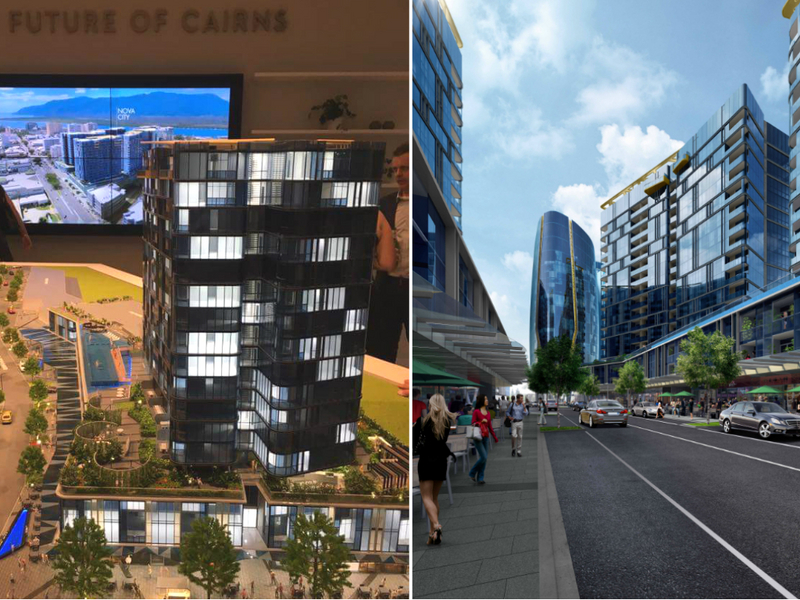 ---
The Singapore-based CEO of multi-billion dollar development company World Class Global has praised a team of Cairns consultants and contractors for their "inspirational" work on the $550 million Nova City development.
At the VIP launch of Nova City's deluxe showroom on Spence St last night, CEO David Ng highlighted how important the local contractors had been in getting the project off the ground over the past two years.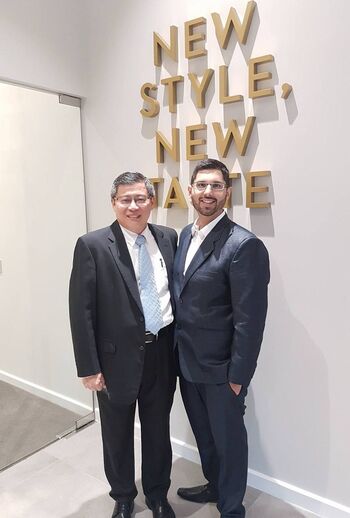 Around 30 local experts have been working behind-the-scenes on the development including project managers, lawyers, real estate agents, and architects.
Key local players include Paul Kelly from Kelly Development Services, Ranjit Singh from Law Solutions, Carlo Amerio from CA Architects and real estate consultant Zak Thaker.
Renowned PR consultant Pip Miller has just been appointed to manage media and publicity for the development, adding further local input to the project.
Last night's gala launch marked the official start of sales for Nova Light, the 17-storey first stage of the development featuring 187 apartments ranging from one bedroom apartments to a three-bedroom, three bathroom penthouse worth around $1.9 million.
"We are very honoured and privileged to be working together with the best experts in their industries," Mr Ng said.
"These include our architects Carlo from CA Architects, Ranjit from Law Solutions, project manager Paul Kelly and our other local consultant teams.
"They bring together their distinctive expertise which has enabled us to bring this iconic project to Cairns and the official launch of our first tower Nova Lights symbolises our collaboration and partnerships.
"We are very fortunate to have this opportunity to share our vision of this modern and inspirational residential project for the Cairns CBD.
"I am very confident that Nova City will be a rewarding journey and successful investment for all our business partners."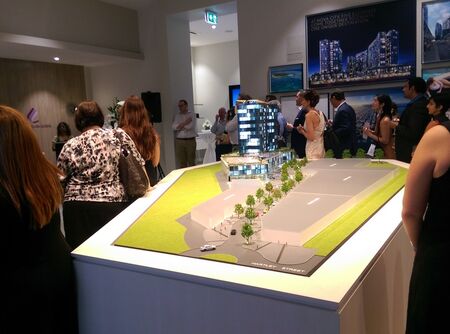 Ranjit Singh from Law Solutions has been a crucial local player on the Spence St development for nearly three years.
Stretching back to the very beginning of the Nova City project, Mr Singh and members of his team have visited the company in Singapore on some 20 occasions.
"We are very honoured to be working on this global project," Mr Singh said.
"I'm personally very proud of our dynamic team for going above and beyond for our client."
"Nova City has been the most complex and detailed project Law Solutions has ever worked on and it has been a pleasure working a local team of consultants and contractors to deliver what will be a game-changing development for our tropical world city."
---
EXCLUSIVE: Watch the extraordinary video selling Cairns and Nova City to the world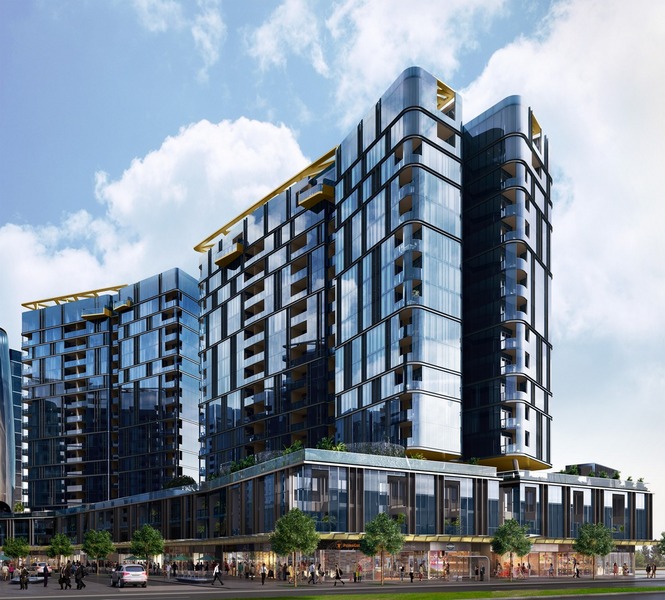 ---