Pete Faulkner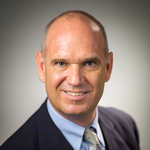 Economics columnist
Pete is an economist, business consultant and Director. He was a senior investment banker in the City of London for 15 years and is a Graduate of the Australian Institute of Company Directors.
Pete particularly enjoys explaining economics to those for whom it has always been a bit of a "black art". He has a way of getting complex ideas across in easy to understand ways that has won him many fans in the regional business world. His blog is read by business leaders, politicians, economists, journalists and a wide range of business owners.
Pete has also been involved with the conservation of coral reefs around the world for over 2 decades and is currently a Director of Reef Check Australia and a long-term member of the Cassowary Coast Marine Advisory Committee reporting to GBRMPA.
---
Articles written by Pete Faulkner