Cairns residents told to use water for 'essential use only'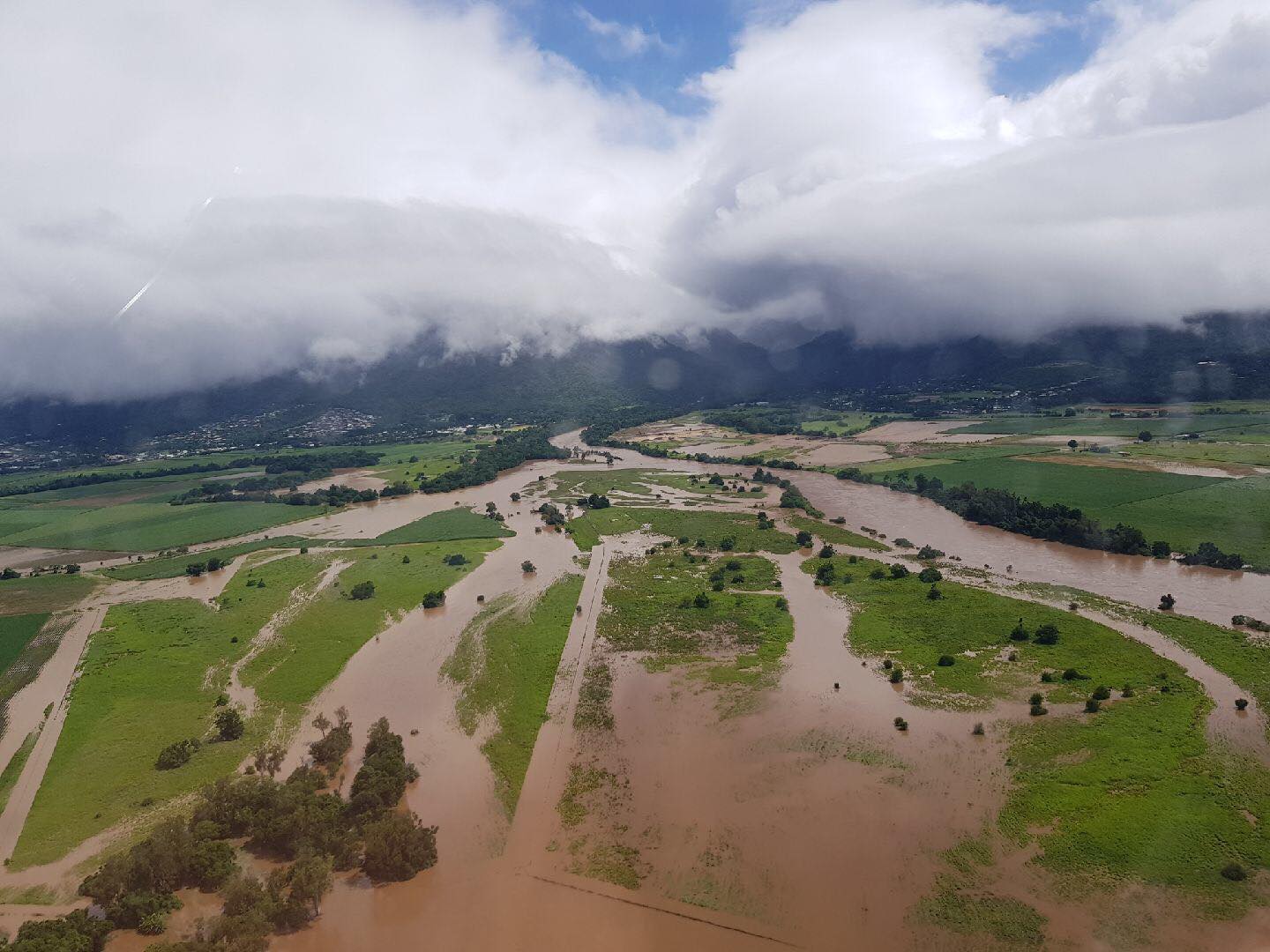 ---
WATER UPDATE 9.30AM:
Cairns Regional Council has just advised the notice to conserve water remains in place this morning as officers work to clear debris blocking the water intake from Copperlode Dam.
ROADS UPDATE 7.30AM:

Please be advised that Dunne Road at Yorkeys Knob is still subject to some localised flooding.

· Please avoid travelling through flood water and opt for an alternate route.

· This may increase the volume of traffic through the Smithfield Roundabout this morning so please allow yourself some additional time to get through this area.

The Captain Cook Highway and the Cairns Western Arterial Road are both OPEN.

· A number of homes and low lying areas were affected by flooding and are still in the process of mopping up.

· Motorists are reminded to slow down and drive to the conditions of the road and be mindful some roads may have damage or debris as a result of recent floods.

· Local Police would like to thank our community for adhering to our warnings and avoiding the roads yesterday and providing assistance to those in need.

The following roads NOW OPEN:

Captain Cook Highway from Cairns to Port Douglas
Cairns Western Arterial Road
Brinsmead Kamerunga Road at the Freshwater Creek Roundabout near Ryan Weare Park.
Peets Bridge, Goldsborough
Gillies Range Road
The following roads are still affected:
Bruce Highway is CLOSED in multiple locations, between Ingham and Townsville, Cardwell to Ingham at the Seymour River and Tully to Cardwell at Bilyana Creek.
Long term flooding on the Bruce Highway Bilyana/Tully
UPDATE 5:30PM: Essential water use only
Cairns residents have been requested to use water for essential use only.
The Crystal Cascades intake fed from Copperlode Dam has been blocked due to debris from recent heavy rain. While the intake is blocked Cairns relies on water reserves in its reservoirs.
Cairns Regional Council is working to unblock the intake. To conserve water while the supply is restored, residents are requested to conserve water by only using potable water for essential purposes.
Further advice will be provided on Wednesday morning.
TINAROO DAM LEVELS
Tinaroo Dam is now at 85.45% capacity - a remarkable turnaround compared to a couple of months ago. Scroll down to see the latest water level graph.
---
UPDATE 9.20PM: River levels are expected to continue falling across the Barron River catchment overnight Tuesday into Wednesday.
No further significant rainfall is expected for the next few days.
Scroll down to see our reader's photo gallery of the Cairns flooding event
---
­
---
Amazing video filmed at the top of the Barron Falls
---
---
Tinaroo Dam is now at 85.45% capacity after a massive downpour in the local area.
In a remarkable turnaround, the dam was sitting at just 36.1% capacity two months ago. A six-knot speed limit has been in place at Tinaroo with operator SunWater concerned about the safety risk caused by trees and debris as the lake level fell.
---
Cairns flooding photo gallery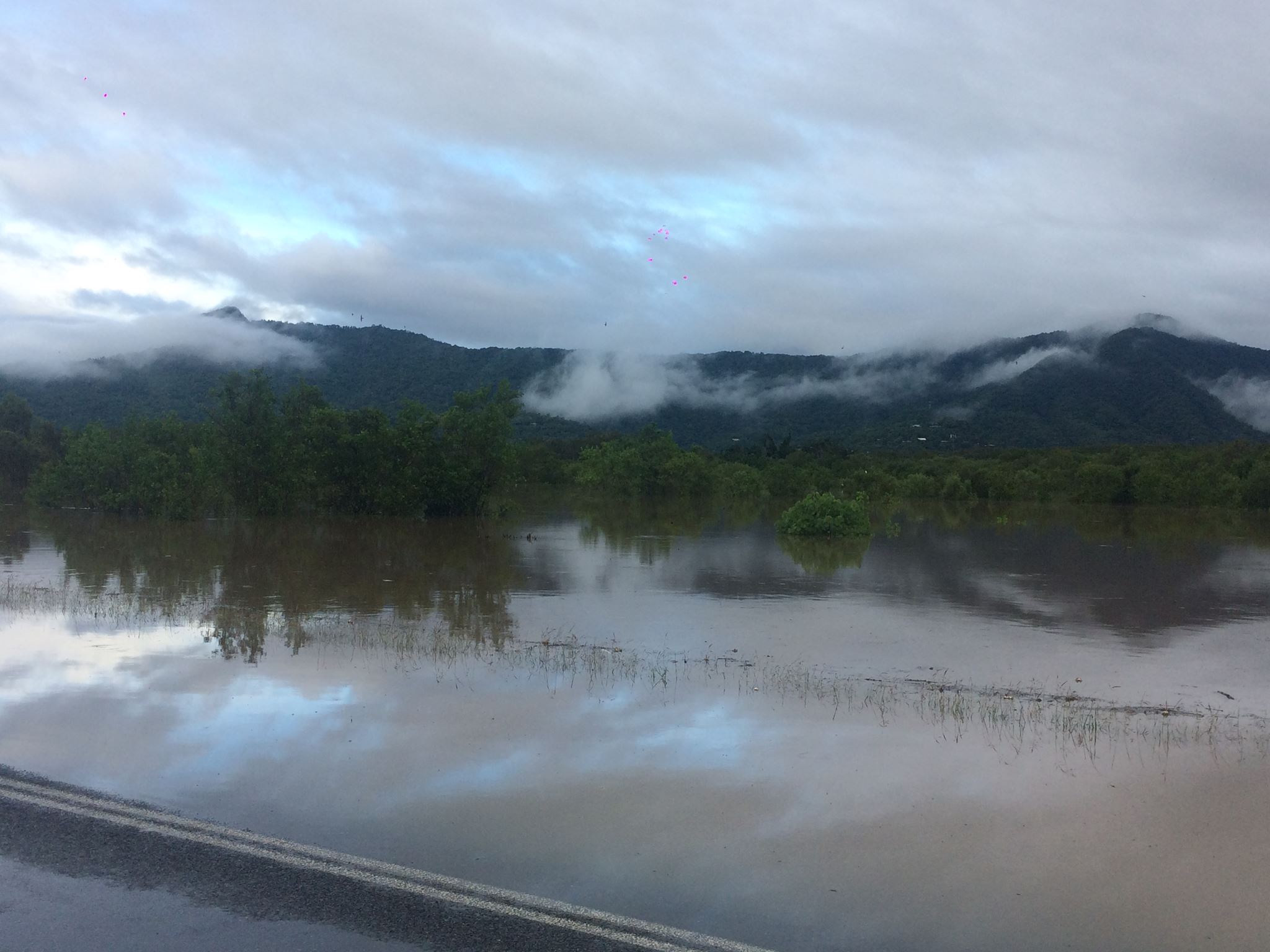 ---