Balancing act as rock destruction leads to action on road safety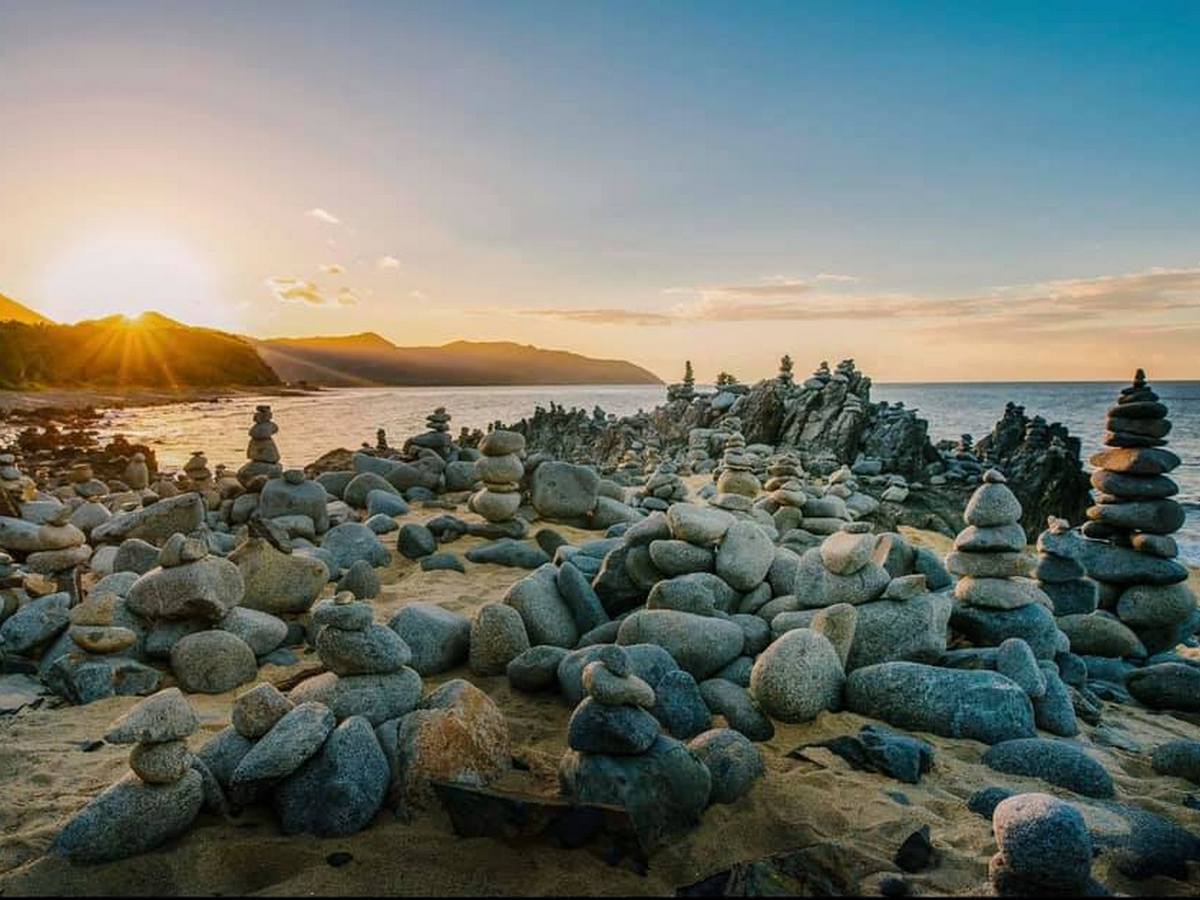 ---
As the Cairns and Port Douglas communities begin rebuilding the balancing rocks on the Captain Cook Highway at Wangetti, solutions are being sought to improve road safety in the area.
The rocks were dismantled earlier this week by a northern beaches traffic safety advocate, an act met with a mixture of exasperation and understanding by Tropic Now readers.
---
---
"Gees there're some killjoy busybodies out there, aren't there?" quipped David Gardiner.
"Well it is dangerous as people slow down in that area and they don't look where they are going and crash," Anthony Dillon said.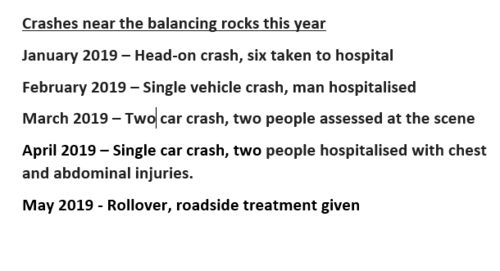 Already, the stretch of highway is among the most deadly roads in the country.
RACQ figures show there were eight fatal crashes in the five years between 2013 and 2017, and a further 215 people were injured.
This year, there has been a major accident every month.
SEEKING A SOLUTION
Douglas Shire Council Mayor Julia Leu is among those urging motorists to exercise caution.
She's also calling for better police patrol.
"There should be increased signage encouraging people to slow down and perhaps an increased police presence to ensure motorists aren't crossing the white lines," Cr Leu said.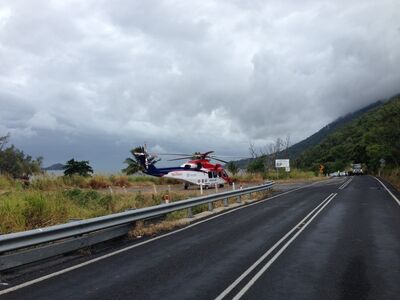 "More pullover lanes in general along this spectacular scenic road would be welcomed by locals and tourists.
The highway is the responsibility of Queensland's Department of Transport and Main Roads.
A spokesman for the department told Tropic Now it's requesting a meeting with the Douglas Shire Council.
"We are aware of concerns about driver behaviour near the balancing rocks site and are monitoring safety at this location.
"We have previously met with Douglas Shire Council to discuss the site and will request another meeting with their officers to review the situation," he said.

A solution has already been found for a similar issue on the same road, involving tourists stopping to look at a resident crocodile near the Mowbray River bridge.
A croc-viewing platform will be built as part of construction of the Wangetti Trail between Palm Cove and Port Douglas.
ABOUT THE ROCKS
The balancing rocks are believed to have been inspired by Bill Dan, an Indonesian-born San Francisco resident who is a master rock manipulator.
VIEW HIS AMAZING WORK:
The Gatz Balancing Rocks first appeared at Wangetti in 2016 and have since become insta-famous.
The local community has taken on a sense of ownership for the stacks, rebuilding the rocks when they are hit by king tides, high winds or in the most recent case, human interference.