Stunning result for Cairns jobs market

---
The Cairns job market is "running hot" at the moment, with our unemployment rate now sitting at a remarkable 4.1%.
That's the verdict of Conus economist Pete Faulkner, who works with Australian Bureau of Statistics labour force data to formulate more reliable trend figures - and the latest results continue to impress.
According to the latest Conus/CBC Staff Selection Trend Briefing, a haul of 18,200 full-time jobs were added to Cairns over the course of the past 12 months, including 1200 jobs in May.
---
---
Mr Faulkner said most of the gains over the past year came in the middle-aged cohort, with youth and the older workers seeing very modest increases.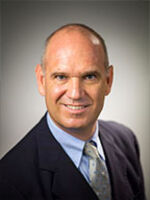 The Trend labour force data in Cairns has been improving solidly for more than 12 months with some really significant gains in recent months," he said. "For example, in the past six months Trend employment is up over 12,000.
"There can be no doubt that the labour market in Cairns is running hot at the moment. This is also reflected in the very strong pick-up in Trend Participation which now sits at a 6-year high. Were it not for this surge in participation the unemployment rate would be much lower."
Eva Grabner from recruitment firm Elite Executive said clear trends were now evident in management level positions and specialised skills such as engineering and information technology.
"As an executive recruitment and search firm, we are seeing a definite movement in the middle to upper management level as well as more specialised skills sets such as engineers and IT," she said.
"2019 has seen a definite turnaround in the Cairns economy and we expect to see this continue throughout the remainder of the year. We continue to assist families moving to Cairns which expands our knowledge and skills base in the region."
Sectors seeing significant gains over the past year include Education & Training (+2,800), Construction (+2,400) and Information & Media (+1,900).
Mr Faulkner said the greatest decline was - "rather surprisingly" - Healthcare (-1,6000), although he noted this sector remains almost 2,000 jobs above its level of three years ago.
---