Bike path to connect Cairns and Gordonvale
---
An off-road cycleway in Cairns' southern suburbs will now stretch all the way from the city to Gordonvale.
A new bike path stretch has today been announced, filling the missing link in already funded plans for cycleways in the Southern Access Corridor.
---
---
Queensland Transport and Main Roads Minister Mark Bailey said the new section is being funded through the reinvestment of about $24 million in savings from stage two of the $58 million Bruce Highway Southern Access Corridor project, which was bankrolled by both the federal and state governments.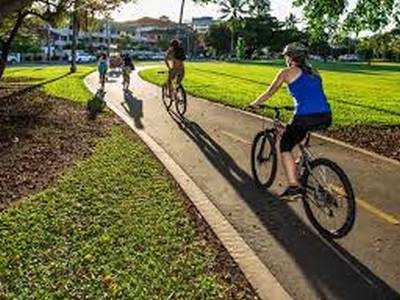 "We completed that project about three months ahead of schedule, and we're putting the savings from it back into the local community to build new recreational infrastructure," Queensland Transport and Main Roads Minister Mark Bailey said.
"We want Queenslanders to ride bikes more often and this off-road cycleway will provide a safe route for riders of all abilities and skills, including children and commuters."
Federal Member for Leichhardt Warren Entsch said the cycleway will connect to new bike paths that are being built as part of stages three and four of the Bruce Highway project to deliver a 20 kilometre-long path.
"Once these projects are complete, this cycleway will be one of the largest regional cycleways in Queensland," he said.
The work will begin next year and is scheduled for completion in mid-2021, weather permitting.
---