Funding furore erupts as Cairns Hospital ED expansion study begins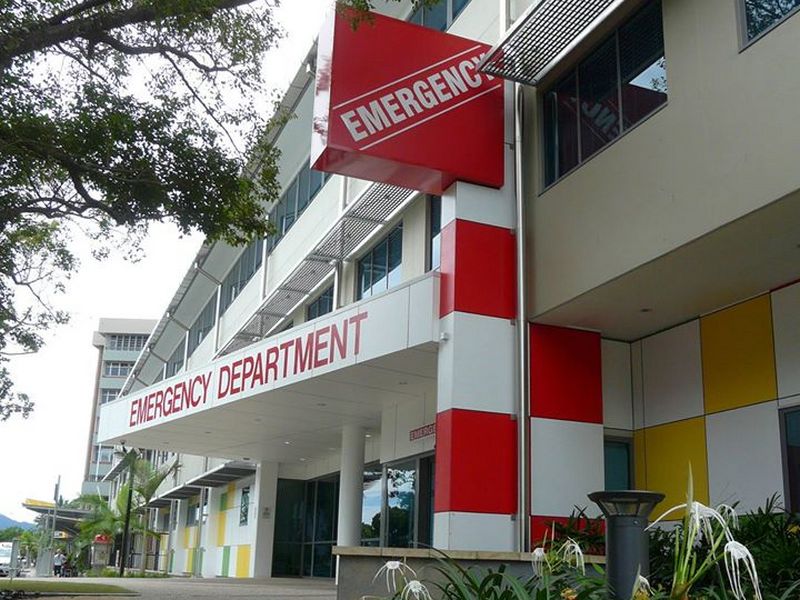 ---
The State and Federal governments are at loggerheads over how an expansion of Cairns Hospital's Emergency Department will be funded.
Queensland Health Minister Steven Miles today announced his government has committed $600,000 to develop a detailed business case for the project, which is aimed at curbing overcrowding in the long-term.
---
---
Crisis talks were held in August, over concerns the hospital was operating under a Code Yellow emergency too often.

Cairns and Hinterland Hospital and Health Service has estimated the required ED expansion would cost around $15 million, however Mr Miles is asking the Federal Government to cover half the cost.
"I have written to Federal Health Minister Greg Hunt to keep the proposal alive and offered for the state to contribute half," he said.
"He has ignored that request and the people of Cairns.
"It is not too late for the Morrison Government to work with us and make this commitment to the people of Cairns.
"Demand on the Cairns Hospital continues to grow month on month and year on year, presentations to the ED have increased by four per cent over the last four years, increasing to five per cent last financial year, with around 74,000 people through the doors."
In response, Member for Leichhardt Warren Entsch has accused Mr Miles of unfairly playing a blame game for what is essentially a State Government responsibility.
"It is about time they start governing and providing the essential services Far North Queenslanders want, instead of blaming others for their own failures," he said.
"Commonwealth funding for the Cairns HHHS has increased from $127 million in 2013 to more than $315 million this year – growing by more than 148 per cent.
"Furthermore, the Federal Government has committed and budgeted $60 million towards establishing and building the Cairns University Hospital.
"This will free up space for around 150 beds in the hospital for patients and clinical services.
"The Queensland Government has to date committed zero dollars towards the project – despite it being their proposal."
Mr Miles has been in Cairns to officially open two new Cardiac Catheter Laboratories at the Cairns Hospital.
The $2.8 million project, jointly funded by the State Government and Far North Queensland Hospital Foundation, will allow more than 600 cardiac patients to be seen next year.