Tropic Weekender: Your curated guide to the best events across the Cairns region this weekend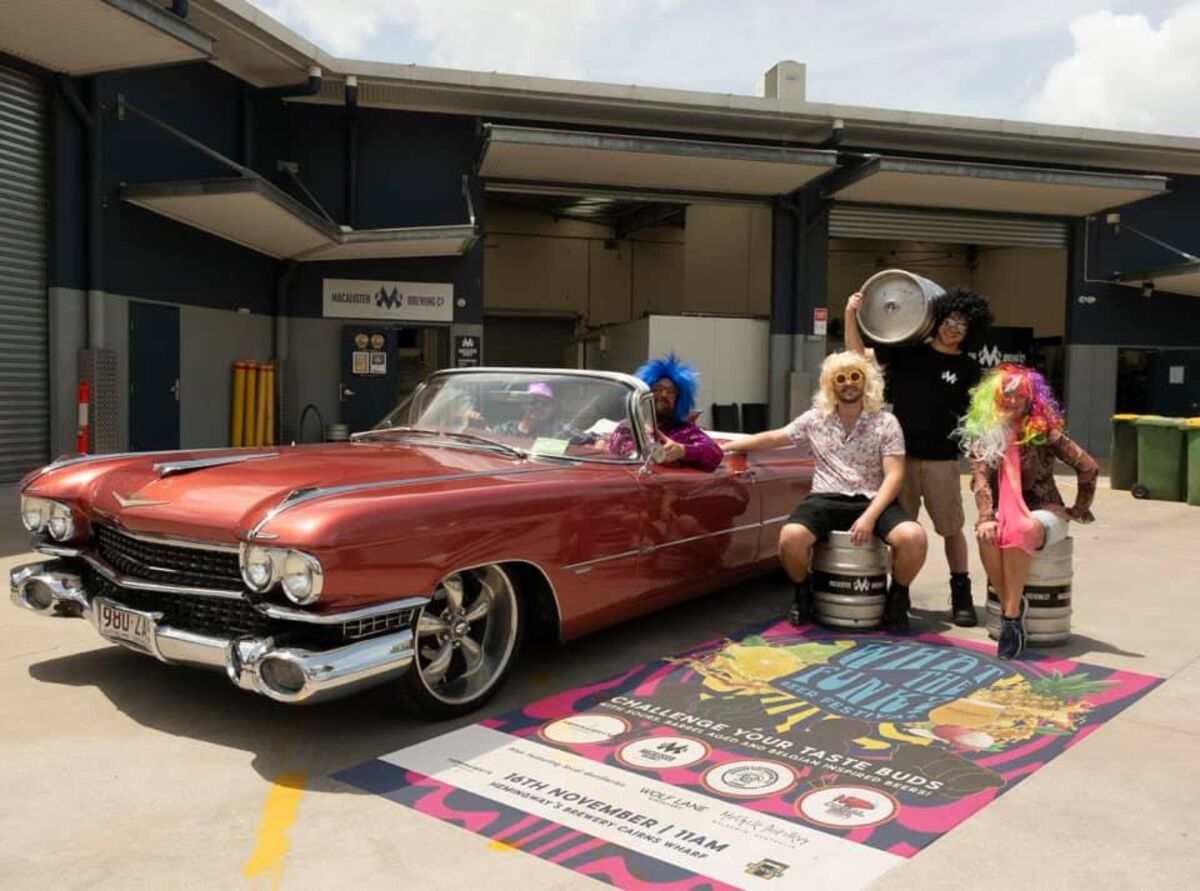 ---
Just a few more hours of that computer-screen glare and your squeaky desk chair until weekend freedom. And this one promises to be good, with warm afternoons and partly cloudy skies both days. Whether you're after a day of cold ones at Hemingway's What the Funk? Beer Festival or an afternoon of fermenting and cooking at La Locavore, there's plenty to eat, see, and drink on both of your days off.

So give this list a read, text your mates to make some plans, and then get back to work! You rule-breaker, you.
---
---
1. What the Funk? Beer Festival at Hemingway's Brewery
It'll be a celebration of all things pucker-worthy at Hemingway's Cairns Wharf. The brewery will serve up a specialty selection of sour, barrel-aged and Belgian inspired beers. Along with a few other local brewers, Wolf Lane and Mt. Uncle Distillery will also hold stalls for those more cocktail-inclined. There will, of course, be live music and lots of BBQ to soak up the day's indulgences. More info here.
2. Rio de Janeiro Street Food Affair at Ellis Beach Bar & Grill
Copacabana Beach or Ellis Beach? Or maybe both? For just $10 a plate, Ellis Beach Bar & Grill will be slinging out some of Brazil's best bites, cocktails, and tunes. And although this South American country tends to lean heavy on the meat (think BBQ… lots and lots of BBQ), there will be options for vegans and vegetarians too. More info here.
3. Aqua Aerobics at the Cairns Esplanade
Grab grandma, some sunblock and your bathing suit – free aqua aerobics is on at the Esplanade and everyone is invited to join (even non-swimmers!). This gentle, low-impact exercise will help you burn a couple calories and start the weekend off fresh. More info here.

4. Tug-O-Run at JCU Smithfield
Hosted by On Running and Phyx Me Physiotherapy, this 5k is all about teamwork. The big win at this event isn't about the individual; it's all about getting the whole crew across the finish line. Regardless of the outcome, after the race there will be food, drinks, and a DJ for all to enjoy. Online registration closes tonight at 8pm, but runners are welcome to show up and register day-of. More info here.
5. Makin' Whoopee Christmas Makers Market
Treat everyone on your 'nice' list with goodies from this artisan market at Edge Hill State School. Stalls will feature locally made jewellery, artwork, soaps, ceramics and more. There will also be plenty of sweet snacks on site to help fight that Christmas shopping fatigue. More info here.
6. Machine Age at the Edge Hill Tavern
Head to the Edge Hill Tavern this Saturday night so you can say you saw Machine Age perform before they blew up – because they're about to. Front man Adrian Mauro and percussionist Dylan Stewart are returning to Mauro's hometown of Cairns to perform their debut album Point of Departure. The duo has already received tons of accolades for their edgy alt-rock sound, and were even nominated for a Queensland Music Award for their single, Fighting, earlier this year. Tickets here.

7. Winterland: Starry Night Cinema at the Cairns Botanic Gardens
Switch up that movie night routine and take in a film at the Starry Night Cinema in the Botanic Gardens. This week's feature is Winterland by Teton Gravity Research, an adventure film that follows some of the world's most daring skiers and snowboarders. Watch them outrace avalanches on the big screen while you recline in your camp chair and enjoy the tropical spring evening. More info here.

8. The Killer Queen Experience at the Pullman Reef Hotel Casino
Queen fans rejoice! One of the country's best cover bands (as featured on Australia's Got Talent) is on tour, and they're stopping in Cairns for the weekend. Lead singer and renowned Freddie Mercury impersonator John Blunts will be belting out the bands greatest hits, so strap on your dancing shoes and get ready to sing along. More info here.

9. Cairns Taipans vs. Brisbane Bullets
With only a handful of wins (2-6) so far this season, the Taipans will have home court advantage this Saturday when they play the Brisbane Bullets (4-4). Either way, grab a coldie and enjoy the court side view. Tickets here.


---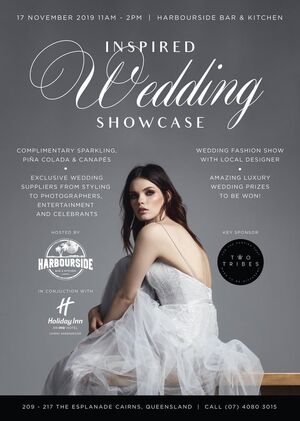 10. Hawaiian Hula Dance Workshop at Wild Heart Yoga Tribe
Learn how to dance like they do on the Hawaiian island of Molokai with teacher Jaye Seal. Bring your own sarong. Tickets and info here.

11. RH DUO at Greenfields Crystalbrook
Before getting into Sunday Sesh mode, grab yourself a healthy smoothie bowl and bliss out to the tunes of RH Duo at Greenfields at Riley. More info here.

12. Fermentation and Sourdough Workshop with La Locavore
Participants will learn how to make a kombucha scoby, a sourdough starter, sauerkraut, cheese, nut cheese and much more. Besides being fed a tasty homemade lunch and tea, students will also take home their very own scoby and starter to keep the fermentation party going. More info here.

13. Adrian Thomas at the Cairns Lagoon
After a chill one? Grab a picnic blanket and some friends, and spend the afternoon listening to the Adrian Thomas' uplifting melodies while soaking up the vibe on the Esplanade. More info here.

14. Inspired Wedding Showcase at Harbourside Bar & Kitchen
Brides and grooms-to-be should head to this afternoon showcase of local wedding vendors. Sponsored by Two Tribes, a local event planning company, the event will offer complimentary piña coladas, sparkling wine, and canapes. If that doesn't get you there, there will also be a wedding fashion show and the opportunity to find the perfect photographer, cake-maker, or whatever you need to make your wedding dreams come true. More info here.