Adventure tourism company sells off its helicopter operation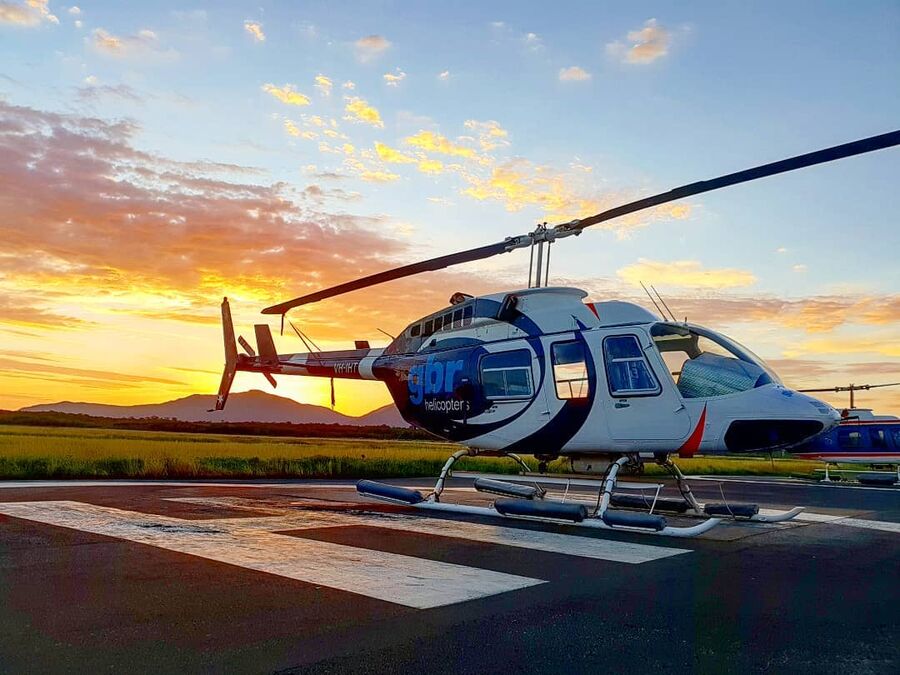 ---
Experience Co today announced it has sold Great Barrier Reef Helicopters to billionaire Chris Morris, just two years after it acquired the company.
The Australia and New Zealand-wide adventure tourism company also announced the sale of their canyoning operations to Cairns Canyoning. In combination, the divestments of the two businesses will deliver $17.5 million in net proceeds.
Experience Co chief executive officer John O'Sullivan called the transactions a "key pillar" in Experience Co's business simplification process.
"It is particularly pleasing to hand the Cairns headquartered GBRH and Canyoning businesses to the Morris Group and Cairns Canyoning respectively which have established a tourism and hospitality presence in the region," Mr O'Sullivan said.
The Morris Group already owns Australian helicopter company Nautilus Aviation Company, which has bases in Cairns, Townsville, Darwin and Horn Island. The hospitality group also runs local accomodation properties Daintree Ecolodge, Daintree Village Hotel, Mt. Mulligan Lodge and Orpheus Lodge.
---
---
The sale is a followup to a statement Experience Co made late last month announcing their intended sale of Great Barrier Reef Helicopters, Raging Thunder Adventures, Cairns Canyoning and RnR White Water Rafting.
Experience Co has appointed Nash Advisory to continue the divesting process of other non-core businesses including hot air ballooning outfits in Cairns, Byron and Hunter Valley, Raging Thunder Adventures and RnR Whitewater Rafting. It will hold on to Dreamtime Dive and Snorkel, Big Cat Green Island Cruises and Skydive Mission Beach.
Tourism Tropical North Queensland chair Wendy Morris described the sale as an excellent result after a difficult year for tourism.
"This is a marvellous outcome for all involved," Ms Morris told Tropic Now. "Both [Experience Co and Morris Group] are excellent operators with their own strengths. Operation of an aviation group is challenging. Nautilus Aviation already has an excellent fleet in the region and adding GBRH as an asset will be very valuable."
"The industry has been through some tough times but I think we are resilient, particularly with our upcoming domestic campaign, which will amplify our voice within the tourism community in Australia."
---