Long Centrelink queues in Cairns highlight dramatic impact of coronavirus crisis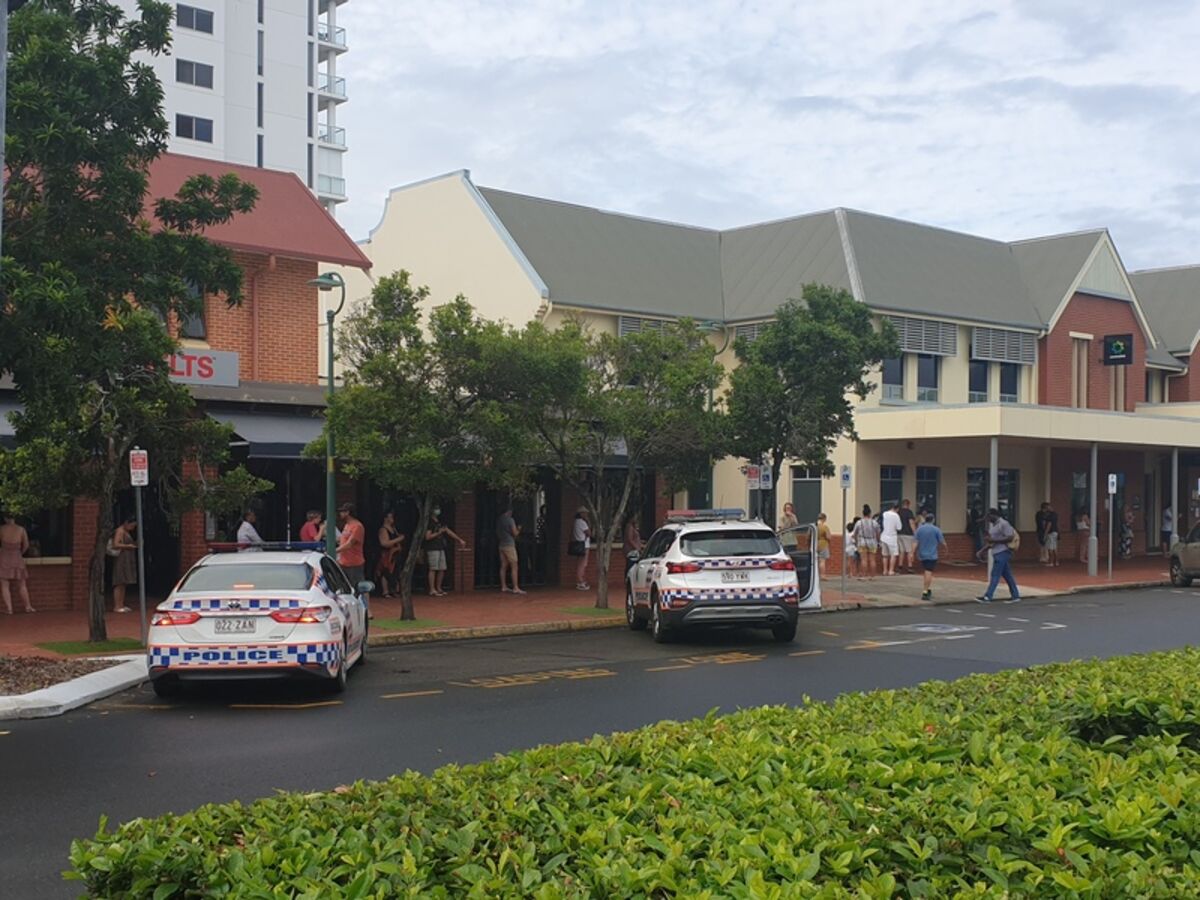 ---
UPDATE:
A Cairns economist has predicted the local unemployment rate will peak at 18% during the coronavirus crisis.
Bill Cummings was asked by Cairns Regional Council to estimate job losses.
Mayor Bob Manning said 18% would be the highest unemployment rate Cairns has ever seen.
"It just expresses the size of what this is," he said.
"Those percentages are the number of people, the number of lives, the number of children that we're going to see start to learn to go without.
"If you see someone who's in trouble, someone who is having a rough time, go and talk to them and offer to help out.
"This pressure will play out in so many ways in the household.
"Households will not be happy households.
"We leave nobody behind."
Cr Manning has teamed up with the Federal Member for Leichhardt, Warren Entsch, and the State Member for Cairns, Michael Healy, to identify people who may fall through the gaps and to ensure support mechanisms are in place.
One of their first initiatives will be to develop an online platform specifically for Cairns jobseekers to help them get work in other industries.
The avocado harvest on the Tablelands was singled out as an example of a labour-seeking field, due to the lack of backpackers.
EARLIER:
There were heartbreaking scenes outside Centrelink offices in Cairns this morning as hundreds of people queued to access financial assistance in the wake of mass job sackings in the wake of the coronavirus crisis.
At the Aplin Street Centrelink office, a line snaked all the way around the corner into Grafton Street.
Police were also on hand, enforcing social distancing requirements.
---
---
The long Centrelink queues are believed to be mostly first-time welfare recipients who have been told they can only get a customer reference number by applying in person.

The MyGov website has also crashed but is now up and running again.
Local businesses have been shedding staff and cutting employee hours as the economy takes a battering and strict new restrictions are introduced, including the shut down of venues like cafes, restaurants and pubs that come into effect today with the aim of slowing the spread of the COVID-19 pandemic.
---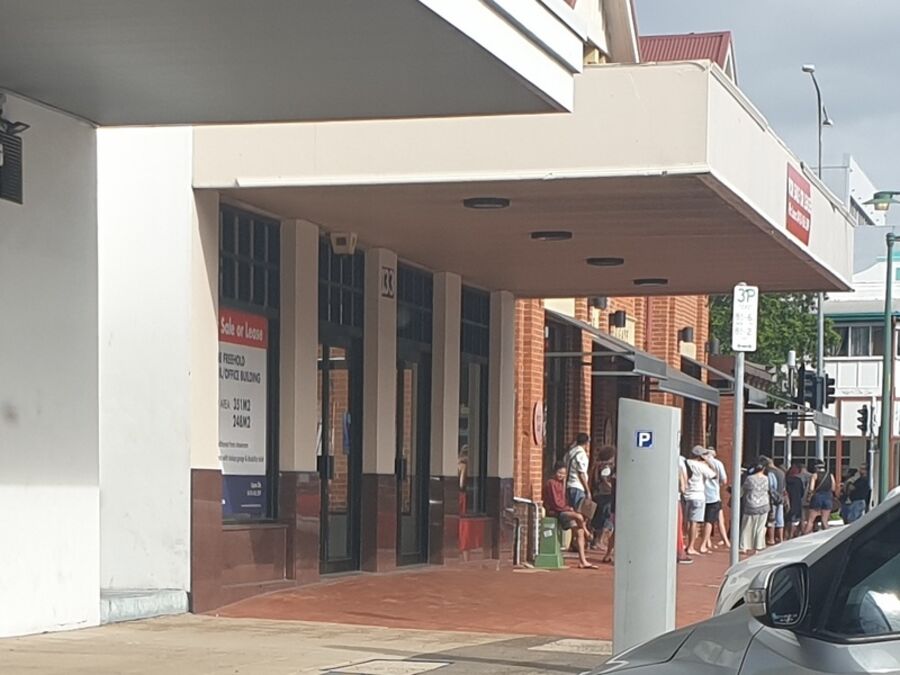 ---
From midday today, several venues will be closed.
They include:
pubs
clubs
cinemas
casinos
nightclubs
indoor places of worship
gyms
indoor sporting venues
Cafes and restaurants can still operate but only to offer takeaway and deliveries.
Hotels can also remain open but only in an accommodation capacity.
---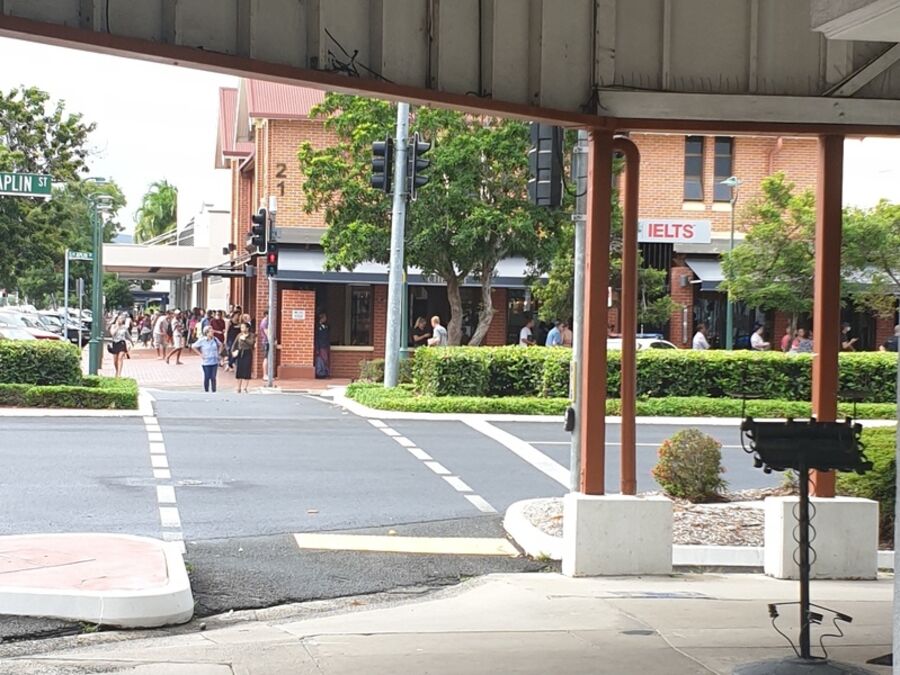 ---
As it tries to cushion the economic blow, the Federal Government has released a new $66 billion financial assistance package, including the doubling of dole payments.
A temporary Coronavirus Supplement of $550 a fortnight will go to new and existing income support recipients from 27 April for six months.
People will receive their usual payment plus $550 each fortnight but only if they're receiving a:
JobSeeker Payment
Sickness Allowance
Youth Allowance for jobseekers
Parenting Payment Partnered
Parenting Payment Single
Partner Allowance
Sickness Allowance
Farm Household Allowance
As well, a second Economic Support payment of $750 will go to people holding one of the following concession cards:
Age Pension
Disability Support Pension
Carer Payment
Parenting Payment
Wife Pension
Widow B Pension
ABSTUDY (Living Allowance)
Austudy
Bereavement Allowance
Newstart Allowance
Youth Allowance
Partner Allowance
Sickness Allowance
Special Benefit
Widow Allowance
Family Tax Benefit, including Double Orphan Pension
Carer Allowance
Pensioner Concession Card holders
Commonwealth Seniors Health Card holders
Veteran Service Pension; Veteran Income Support Supplement; Veteran Compensation payments, including lump sum payments; War Widow(er) Pension; and Veteran Payment
DVA PCC holders; DVA Education Scheme recipients; Disability Pensioners at the temporary special rate; DVA Income support pensioners at $0 rate
Veteran Gold Card holders
Farm Household Allowance
People will only be eligible for one or the other.
Other measures include:
A payment delivered by the tax office as a credit on activity statements for not-for-profits and small businesses of up to $100,000, so they can continue paying staff
Allowing eligible people to access $10,000 from their superannuation
Guaranteeing unsecured small business loans up to $250,000
---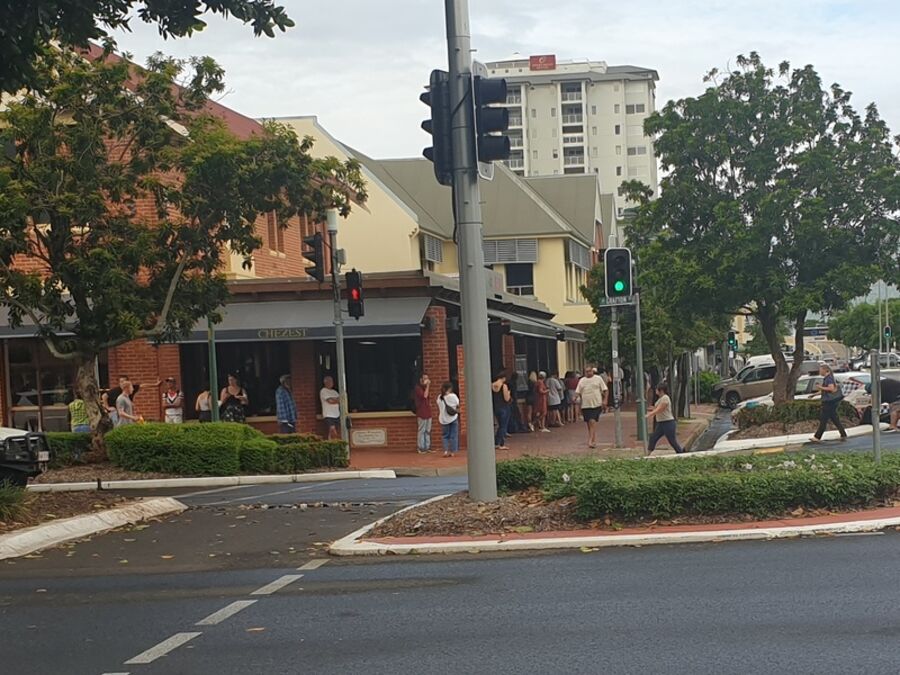 ---
What remains open

supermarkets
banks
petrol stations
pharmacies
convenience stores
freight and logistics
food delivery
bottle shops
hairdressers and beauticians