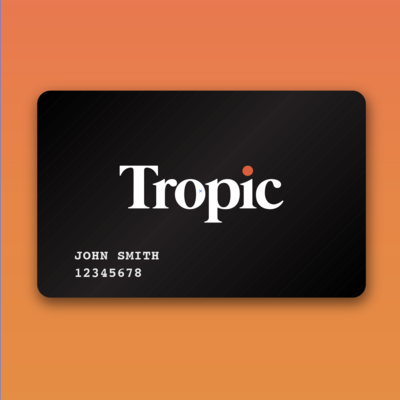 One card. All the bargains.
---
Tropic Card is a new concept for Cairns.
Simply sign up below and get the card instantly on your smart phone home screen.
Tropic Card is a unique digital card to replace all of the other loyalty programs and discount cards you enjoy at your favourite cafes, bars, restaurants, retail shops and tourism attractions.
Instead of weighing down your wallet or purse with a bunch of loyalty and discount cards, just show your Tropic Card on your phone and you'll get the discount they offer.
It's free and simple to use: one digital card to replace them all!
Importantly, Tropic Card is all about locals supporting locals. Keep your money in Cairns and support a locally-owned small business.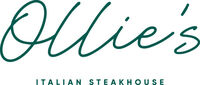 Ollie's Italian
Authentic Italian just like it used to be.
10% off Monday – Friday when you show your Tropic Card.
MORE INFO
---
Three Wolves
Cocktail, speciality spirits, whisky and tapas bar.
10% off
MORE INFO
---
Sunlover Reef Cruises
Cruise with Sunlover Reef Cruises to Moore Reef. Lunch, snorkeling equipment, glass bottom boat and semi-sub tours are included and scuba diving is also available. Great for the family.
Adults 2 for the price of 1
To book: 07 4050 1333 or email: [email protected]
---
Gypsett
Making everyone who walks into Gypsett feel fabulous about themselves and see themselves through our eyes...beautiful.
10% off RRP with Tropic Card
MORE INFO
---
Executive Retreats
Exclusive holiday homes and locations for a luxurious journey to relaxation
25% on cancelled holiday homes that international guests have cancelled
1800631566
MORE INFO
---
Quicksilver Cruises
Experience the wonders of the Great Barrier Reef with Quicksilver's multi award-winning cruise to a spacious activity platform moored at the renowned Agincourt Reef.
50% discount for locals, valid to 30/06/20 pending re-opening
To book: 07 4087 2100
---
The Chambers
Housed in a former 1920s' bank The Chambers dishes bistro inspired creations for breakfast, lunch & dinner.
25% off all coffee
MORE INFO
---
Great Adventures Green Island Cruises
Beautiful Green Island offers the unique opportunity for a combined reef and rainforest experience and on a Great Adventures fast cat, you'll be there in just 45 minutes.
40% discount for locals, valid to 30/06/20 pending re-opening.
To book: 07 4044 9944
---
Experience Co Locals
Experience Co is offering locals discount on their iconic tours and brands in Cairns and Port Douglas. Up to 50% off pending re-opening
MORE INFO
---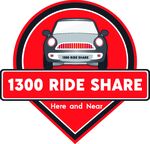 1300 Rideshare
Keep it local with personal transport - door to door. Pick up and delivery service available.
10% off rides over $10 - not applicable to account bookings
To book: 1300 74 33 74
---
Cairns Floral Supplies
Dried flowers, silk flowers, floral supplies, gift packaging, wedding, event and millinery products.
Up to 50% off selected stock
Visit: Shop 21, 223 Hartley Street, Portsmith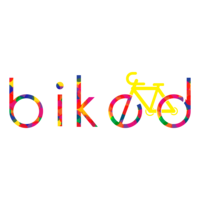 ---
Biked & Beach Palm Cove
Palm Cove Bike Hire, children's toys and games
15% off for Tropic Card holders.
MORE INFO
---
Kitty Cattery Australia
Boutique cat boarding facility, exclusively feline.
10% discount for pensioners and long stays 3-6 weeks.
To book: 0439 541 489
---
Marlin Coast Glass
Locally owned and operated in-house manufacturing glass products for both commercial and residential.
10% discount for glass splash-back when you show your Tropic Card.
To book: 07 4054 5599
---
John Hartigan & Associates
Professional HR, Industrial Relations and Business Coaching advice
Initial one hour complimentary professional advice in HR/ IR
MORE INFO