New magazine Tropic highlights the best of Cairns business and lifestyle
Local media startup TropicGroup launches a high-quality magazine featuring the best in local industry, food, sports and the arts.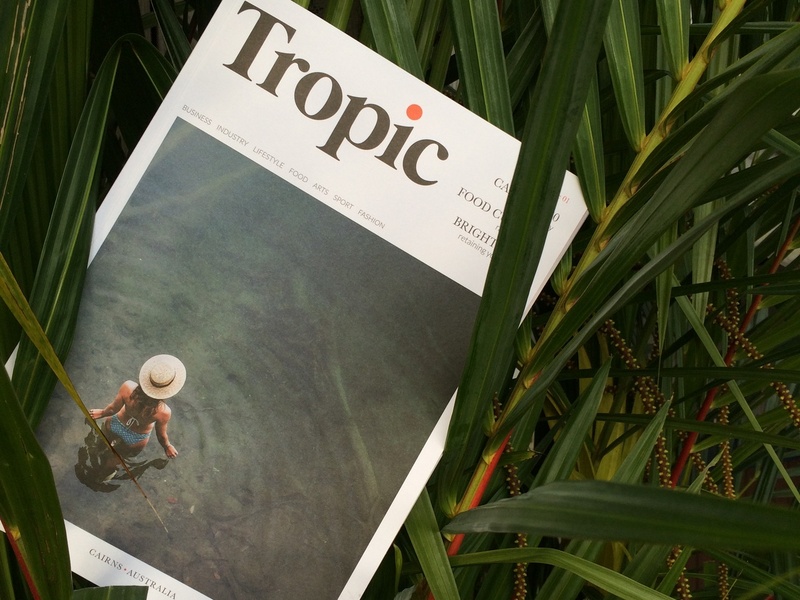 ---
Cairns media startup TropicGroup is proud to announce the launch of a new high-quality business and lifestyle magazine, aimed at creating conversation and highlighting the region's best offerings in industry, food, sports and the arts.
TropicMagazine features engaging editorial, captivating imagery and a unique design style, along with a selection of the region's leading brands and advertisers.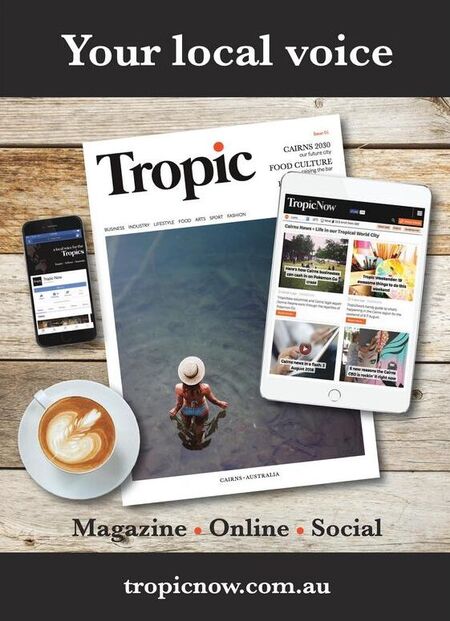 The launch edition of the free publication is being distributed to cafes, businesses and a targeted mailing list this week.
The print magazine will be published every two months as part of TropicGroup's multi-platform, integrated approach to delivering great local content.
The magazine joins online site TropicNow.com.au, launched by TropicGroup in June, as well as the company's growing social media presence.
The magazine's launch edition focuses on the theme of "Future Cairns", with stories by a range of local writers, business owners and community leaders about the future of our region.
Readers will also find briefings on agriculture, tourism and the marine industry, stunning sports photography, recipes utilising local produce, a guide to the latest trends in racing fashion and stories on the arts, music, millennials and more.
TropicMagazine creative co-director Leah King said early feedback from readers and advertisers who have seen advance copies of the magazine has been over-whelming.
"We want the magazine to surprise and delight our readers and help them discover new things about our their own backyard they weren't aware of before," Leah said.
"Our city and region is bursting with savvy and sophisticated people, and they deserve a magazine that features the very best in editorial, design and advertising."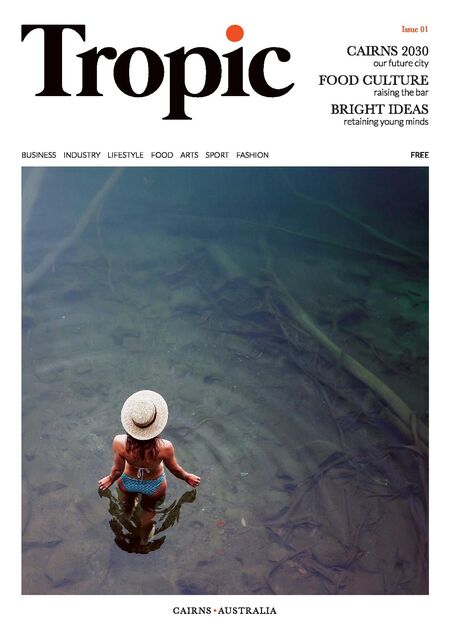 TropicMagazine creative co-director Daniel Lyngcoln said the publication provided a unique opportunity for advertising partners.
"When you combine TropicMagazine with the reach of our online and social media platforms at TropicNow, local companies have a unique opportunity to activate and grow their brands with a highly-engaged, influential audience."
"Every aspect of the magazine has been carefully considered over many months of planning and research.
"For example, for the paper stock we decided to go with an uncoated stock to deliver a natural, organic feel to the magazine and avoid the slick sell of a glossy style publication," Daniel said.
TropicMagazine editor Gavin King said the magazine's approach to publishing authentic, engaging editorial content set it apart in the local publishing market.
"We hand-picked an amazing team of photographers, illustrators and writers to reflect Tropic's dedication to showcase the very best talent in our region and produce a magazine that created conversation and treated readers with the respect and intelligence they deserve," Gavin said.
"Our team of writers, designers, illustrators and photographers love living in Cairns and the tropics, and we wanted that passion to shine through on every page."
"We sincerely thank our advertising partners for joining us on this journey and investing in their own marketing future.
"The Tropic team is committed to delivering the highest quality platform to build brand equity for our advertising partners while never compromising on editorial integrity and quality."
---
To stock TropicMagazine, please email [email protected]
---