6 reasons you should see Jute's new play The Salt Remains
New Jute production The Salt Remains is the perfect way to remind yourself how important local theatre is to our community.
---
---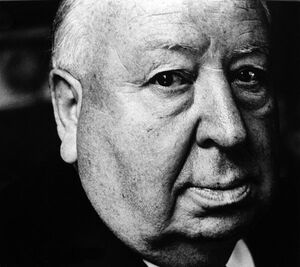 1. This play is a thriller
If you've never been to the theatre before, or haven't gone back because it put you to sleep, you might want to give The Salt Remains a chance to lure you back in.
One of the play's taglines is "corner any creature and watch it bite"and the script is described as an "intense psychological thriller" in the style of the master Alfred Hitchcock.
Playwright Tom Gardiner says his script went from dark comedy to tragedy to its final form as a thriller: "I can't wait to see every drop of sweat and terrified breath from the characters."
---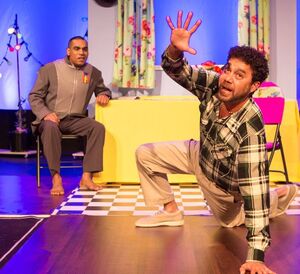 2. Live theatre is actually a pretty cool thing
If you're a Game of Thrones tragic or a Netflix binger, think of local theatre as a living, breathing, real-life version of your favourite TV show.
You are right in the middle of the action, and there is something special - and very human - about watching actors ply their trade just a few metres away on the stage.
It's raw, it's real, and it's a great alternative to spending a night staring at a plasma screen in your loungeroom.
---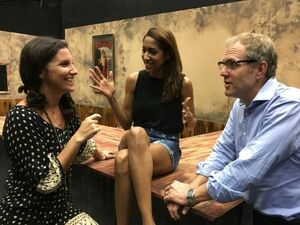 3. Local theatre matters
Theatre adds culture, cohesion and new experiences to any community, none more so than Cairns with our relatively remote distance from the capital cities.
Jute often tells local stories and provides both a mirror to our own issues and a window to the world.
It's good for the economy, good for our reputation as a tropical world city and provides alternative entertainment in our digital, screen dominated world.
As part of a vibrant arts scene, Jute and other local theatre companies and venues like the Rondo on Greenslopes St and Clink Theatre in Port Douglas are vital to our sense of community and place in the world.
---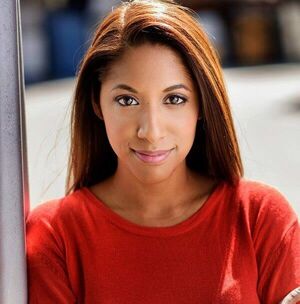 4. Watch Laila Thaker's first lead role for Jute
Born in Cairns and now an emerging acting talent based in Melbourne, Laila Thaker is back in the tropical north for her first lead role with Jute as the character Olivia in the Salt Remains.
Since graduating from James Cook University's Smithfield campus in 2009, Laila has gone on to star in a range of films, theatre productions, TV commercials and music videos.
Here at Tropic Now we think she's a star in the making, so grab your chance to see her tread the boards here in The Salt Remains before she becomes a Hollywood celebrity.
---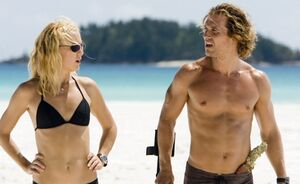 5. Cairns needs a skilled film production workforce
Our region has hosted some big movie productions over the years, from The Thin Red Line and The Island of Dr Moreau to Fool's Gold and Nim's Island.
Local theatre is the perfect training ground for these big productions, and talent working in the fields of acting, film and production can hone their skills and gain valuable experience in Jute productions.
In terms of boosting our local economy, it's important to maintain a resident community of those skilled workers for the next time a TV or movie is being filmed here. Without our support, these skilled workers will have to move south and chase other opportunities.
---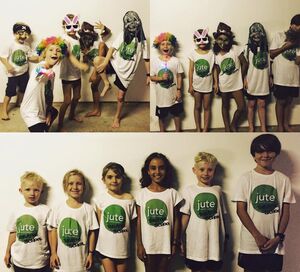 6. Jute needs our support
As Tropic Now revealed last month, Jute is facing an uncertain future after it missed out on a major funding application.
Ticket sales are one of Jute's most important revenue streams, and without local support the theatre company may not survive into the future.
In other words: use Jute or lose it.
---
For more information or tickets to The Salt Remains, which opens at Jute this Friday 17 June, click here.
---