Hitting the road in battle for Leichhardt
Multi-million funding pledge to upgrade the Hann Highway as campaigning by both major parties ramps in the tropical north.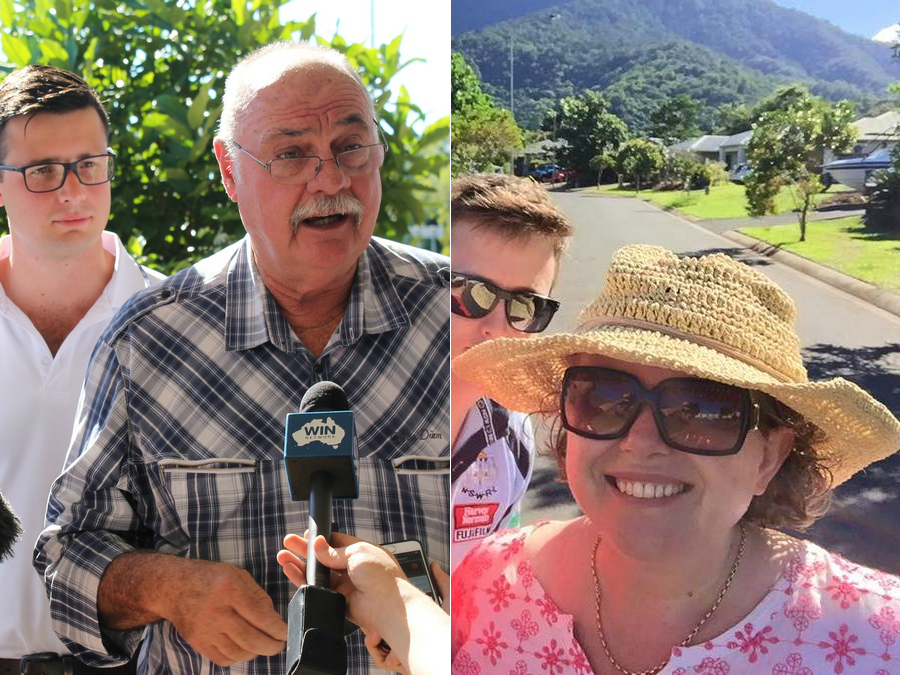 ---
All campaign guns are blazing in the battle for the Federal seats of Leichhardt and Kennedy.
LNP MP Warren Entsch and the party's candidate for Kennedy Jonathon Pavetto today announced they will spend $42.6 million upgrading the Hann Highway if the Turnbull Government is re-elected on July 2.
Meanwhile, Labor's Sharryn Howes continued her focus on grassroots campaigning over the weekend with a "Save Medicare" door-knocking and info stall blitz across the region.
Just over halfway through the long campaign and the tactics of both major parties are on clear divergent paths.
Mr Entsch and the LNP have made a string of announcements since the campaign began, including a significiant package to upgrade maritime infrastructure at the Port of Cairns.
Ms Howes has welcomed her party leader Bill Shorten to Cairns on two occasions, with education and the Great Barrier Reef featuring in big announcements. But apart from those two major policies, Ms Howes has concentrated on grass-roots campaigning rather than constant local announcements.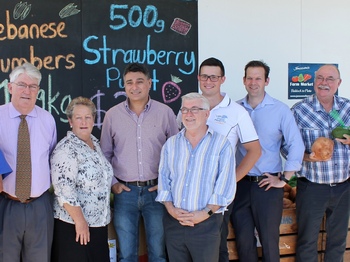 Key points of the LNP's $42 million commitment to upgrade the Hann Highway (Kennedy Developmental Road) include:
two sections of the Hann Highway will be widened, strengthened and sealed
Between Mount Garnet and the Lynd, more than three kilometres of existing single lane sealed road will be widened and strengthened to two lanes, removing the last section of single lane road between The Lynd and Cairns
36 kilometres of the remaining 100 kilometres of unsealed road between The Lynd and Hughenden will be progressively upgraded
In announcing the funding promising, Mr Entsch said: "This is just the start of works and it's important that we continue to work with the Queensland Government on a plan for the remaining unsealed sections of road."
Mr Entsch said the promised upgrade would cut up to 15 hours – or 800 km – from the road journey between Cairns and Melbourne.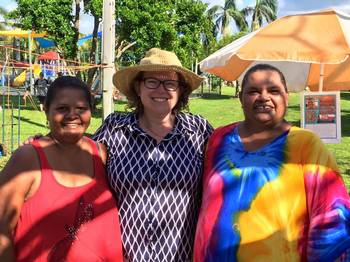 Mr Howes has made fewer spending commitments than her LNP counterpart, though Labor leader Bill Shorten's promise of a $500 million package for protection of the Great Barrier Reef - made in Cairns last week - remains the region's single biggest dollar commitment.
As part of Labor's national #SaveMedicare weekend of action, Ms Howes was out door-knocking in suburbs across Cairns.
In an interview with an online university site last week, Ms Howes said she "won't be attacking Entsch" in her campaign, instead preferring to focus on her grassroots approach and community engagement.
"The message (I hear from residents) is clear: jobs, jobs for their kids, good education, health and standard of living," she told UniPollWatch. "The cost of fuel and insurance feature in any conversation."
---