The great Rusty's Markets versus supermarkets price guide
Tropic Now took to the aisles of Rusty's Markets, Coles and Woolies to find which spot has the cheapest, freshest produce.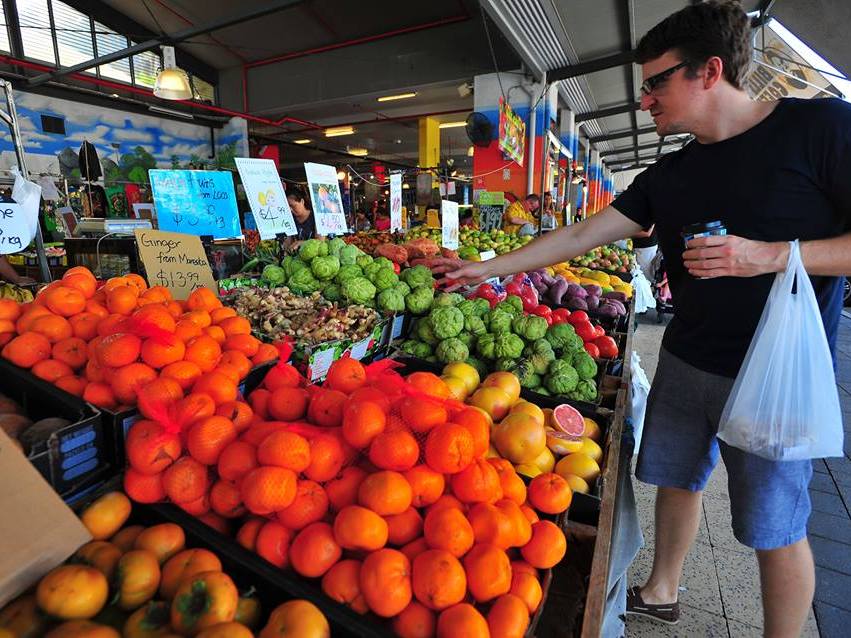 ---
It is the great Cairns fruit and veggie face-off.
Consider it a battle of FNQ farmers and stallholders against the supermarket giants, or cost and convenience versus low food miles and the benefits of buying locally.
Over the past fortnight, Tropic Now visited Rusty's Markets and both Coles and Woolworths to compare the cost of some basic fruit and veggie items.
The results were very interesting - and incredibly surprising.
This exercise wasn't an exact science. There are factors such as daily specials, discounts, and the origin of the produce to consider, but it does paint a picture of prices at two very different types of shopping experiences.
From tomatoes and cucumbers to paw paws and bananas, here are the results...
---
BANANAS
We all know tropical north Queensland is the home of banana production in Australia.
Many stallholders at Rusty's sell local bananas that are either grown themselves or on nearby farms. So food miles are lower and the product is fresher.
So is it better to buy bananas locally at Rusty's? Yes, of course it is.
Tropic Now tip: There are so many varieties and prices of locally grown bananas at Rusty's you can just about find them in every direction you care to look.
---
WINNER: Rusty's Markets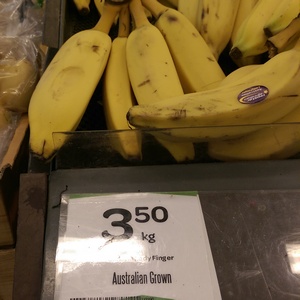 ---
CARROTS
Carrots aren't typically grown in the tropical north, so it's a matter of who can distribute and sell southern produce cheaper.
Perhaps the only bonus to buying carrots (and other southern produce) from Rusty's Markets is that profits stay in the local community, rather than the headquarters of the big two supermarket chains.
Tropic Now tip: If you're shopping for carrots at Rusty's, look for dirt on your carrots - that means they haven't been grown in sand like the varieties you're likely to find at the supermarket, which don't have the same great flavour.
---
WINNER: Supermarket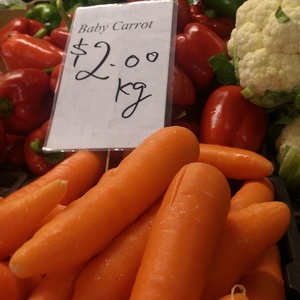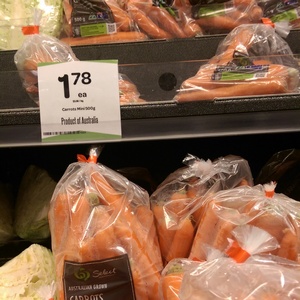 ---
ONIONS
Another vegetable not grown locally, onions prefer colder climes with South Australia and Tasmania the nation's biggest producers.
Just like carrots, you are at least ensuring the profits stay here in the tropical north whenever you buy onions at Rusty's.
---
WINNER: It's a tie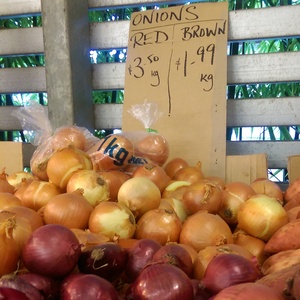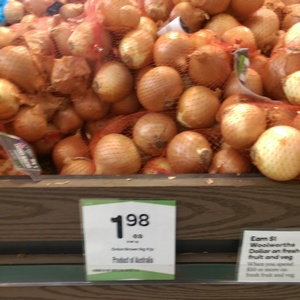 ---
PAW PAW
A favourite local fruit that will grow just about anywhere in the tropics, including many backyards.
Rusty's has a wide range of locally grown paw paws, while the supermarkets generally sell just one variety.
Tropic Now tip: We like the red variety of paw paw grown by Skybury's and sold at the Real Foods stall, but there are other great locally grown paw paws at other stalls too.
---
WINNER: Rusty's Markets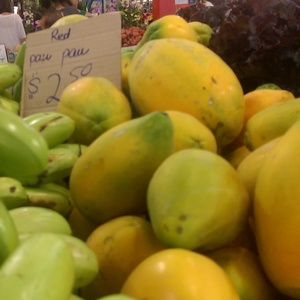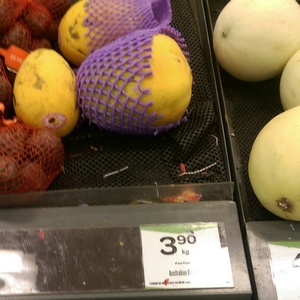 ---
TOMATOES
Just like paw paws, there are myriad varieties and local farmers offering tomatoes at Rusty's Markets.
The supermarkets prefer their tomatoes to be firmer and sturdier to withstand the packaging and transport, whereas you can find some amazing shapes and sizes - and of course flavours - of tomatoes at Rusty's.
For this test, we compared the prices for Roma tomatoes.
Tropic Now tip: We love the variety of tomatoes grown on Phil and Janetta's farm and sold at their stall on the Spence St side of Rusty's.
---
WINNER: Rusty's Markets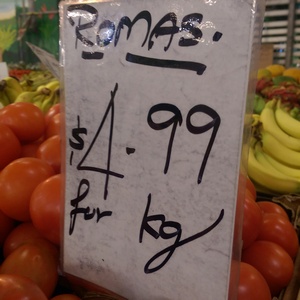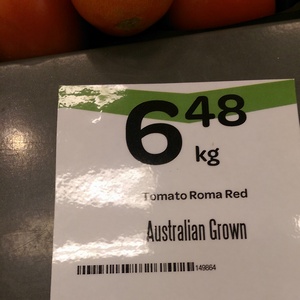 ---
CAPSICUMS
Some farmers on the Tablelands grow capsicums, which they sell direct to consumers at Rusty's. You'll also find a greater variety there, while supermarkets tend to sell the standard, bell pepper variety.
Tropic Now tip: Try the sweet chili variety grown and sold by Phil and Janetta at their long-running stall at Rusty's - they're along the wall at the Spence St end of the markets.
---
WINNER: Rusty's Markets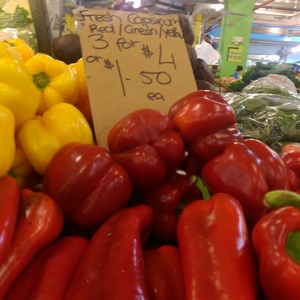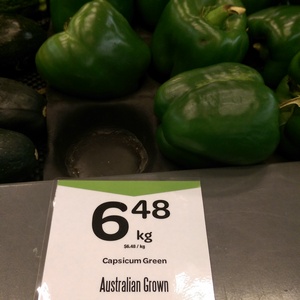 ---
CUCUMBERS
This is a tough one, because locally grown cucumbers are of course only available at Rusty's when they're in season, which is now over. The supermarkets don't stock local cucumbers, so you'll only be able to get produce grown down south at Coles and Woolies.
Tropic Now tip: When they're in season, the stall owned by Ravenshoe couple Gail and Russell features some amazing locally-grown cucumbers.
---
WINNER: Supermarkets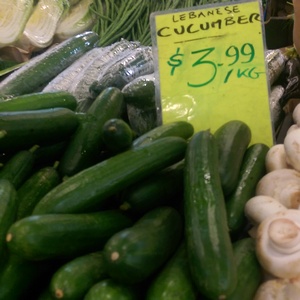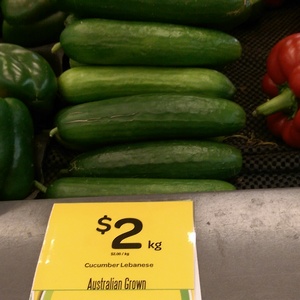 ---
GREEN BEANS
Just like cucumbers, green beans are seasonal and only available some of the year at Rusty's Markets.
So even though beans are widely available all year round at Rusty's, you may find they're similar products to what you'll get at the supermarkets.
Tropic Now tip: Locally grown green beans (in season) are best at Gail and Russell's stall at Rusty's, located near the Sheridan St side of the markets.
---
WINNER: Rusty's Markets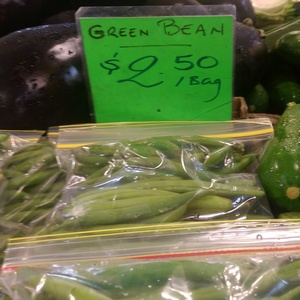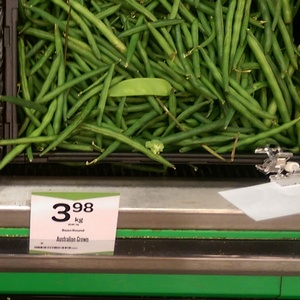 ---
AVOCADOS
Given the extent of local avocado growers, some of whom sell direct to consumers at Rusty's Markets, this really is an unfair contest.
The supermarkets just can't compete with locally grown, direct from the farmer sales when it comes to avocados.
Tropic Now tip: There are numerous local farmers selling their avo's (or those from nearby farmers) at Rusty's, but make sure you take a look around to find the best deal. We recently grabbed them for 50 cents each, while friends in capital cities down south paid $3 each on the same day!
---
WINNER: Rusty's Markets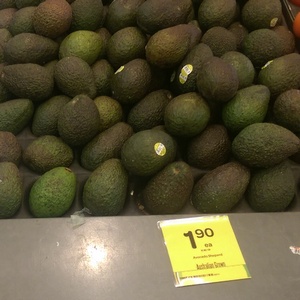 ---
Rusty's Markets
While there will always be complaints about lack of parking, over-crowded aisles and fiery debate over which stalls are actually selling local produce, there's no denying Rusty's Markets is a superior spot to buy fresh fruit and vegetables.
Rusty's may be less convenient than a large supermarket, but the pay-off for your health, sense of community and the local economy far outweighs anything Coles or Woolworths can offer.
---