Rainforest park fast-tracked for heart of Cairns CBD
Cairns Regional Council has announced stage 2 of the revamp to Shields St will be brought forward and completed within 11 months.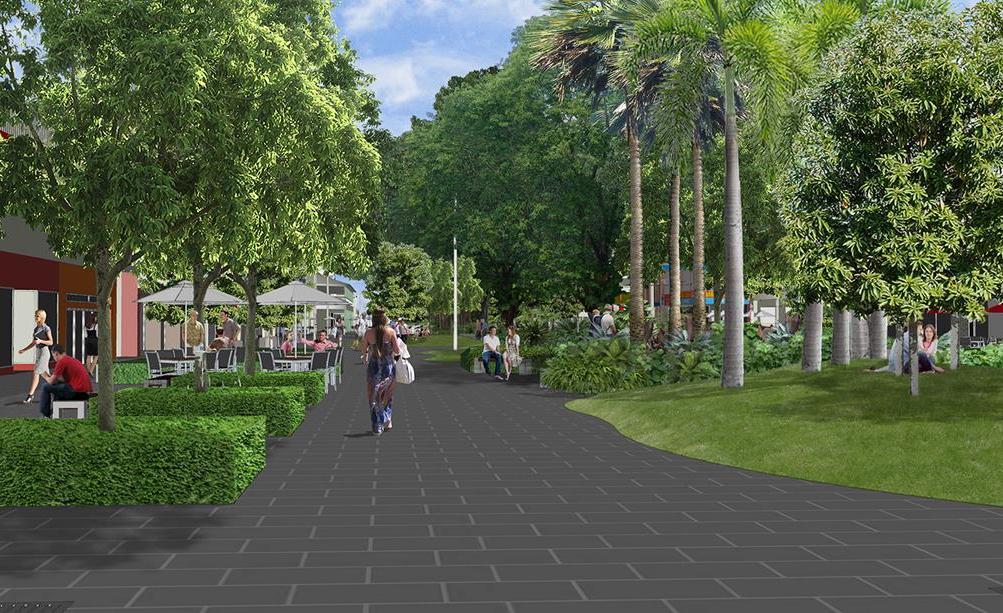 ---
Work on stage 2 of the newer, greener Shields St has been fast-tracked by Cairns Regional Council in another boost to the CBD.
With the revamp project expected to take up to 11 months to complete, Mayor Bob Manning said particular care was being taken to work with affected retailers and ensure that shops are accessible throughout the project.
Council today released a stunning fly-through video of what the completed Shields St Heart project.
Initial works include replacement of the southern footpath starting outside Rockman's on the corner of Shields and Lake Sts. The footpath will be replaced working back toward Abbott Street.
The much-maligned children's playground will be removed this week, while other work includes the upgrading of water mains and refurbishment of the underground stormwater system.
"The result will be the removal of the roadway in favour of an urban park that will recreate a rainforest experience in the heart of the city centre," Cr Manning said.
"Contemporary lighting will provide colour and atmosphere after dark and public art components will feature throughout the new streetscape."