One dead, 12 injured and man in custody over horrific Kowanyama incident
Queensland Police have a man in custody after he allegedly drove his car into a Kowanyama home where up to 50 people who had just attended a funeral were mourning their deceased loved one.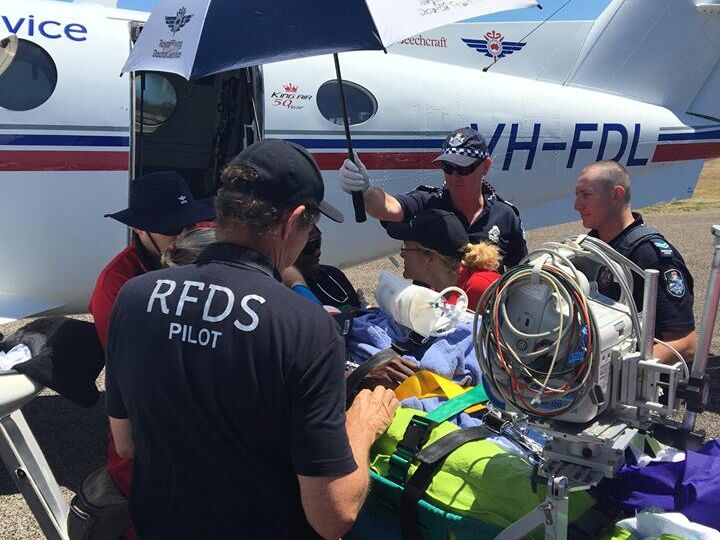 ---
A dispute at a Kowanyama funeral may have triggered the horrific incident that killed one person and injured 12 others.
Initial information suggests that at around 10.30am a 55-year-old man ploughed his 4WD vehicle into a residence on Kowanyama Street, killing one woman and injuring up to 12 people who were at the home following a family funeral.
Police said the vehicle was registered to the local council, and the impact of the collision caused "structural collapse" of the home.
"There are indications there may have been some sort of dispute at a funeral and this is a result of that," Acting Inspector Michael Gooiker said.
Police confirmed late this afternoon a 48-year-old woman died at the scene. The Torres and Cape Hospital and Health Service activated its disaster management plan to respond to the incident.
The Royal Flying Doctor Service has dispatched three planes to the remote Cape York community to remove the victims of the incident, many of whom sustained serious injuries.
A coordinated investigative response is being organised, with investigators, Scenes of Crime and Scientific Officers flown into the community.
Queensland Premier Annastacia Palaszczuk described it as a "very tragic incident".
"I just want to reassure the residents of Kowanyama that we are getting all the medical expertise that we can to that region to deal with the issues on the ground," she said.
---