Could Cairns become a live music capital?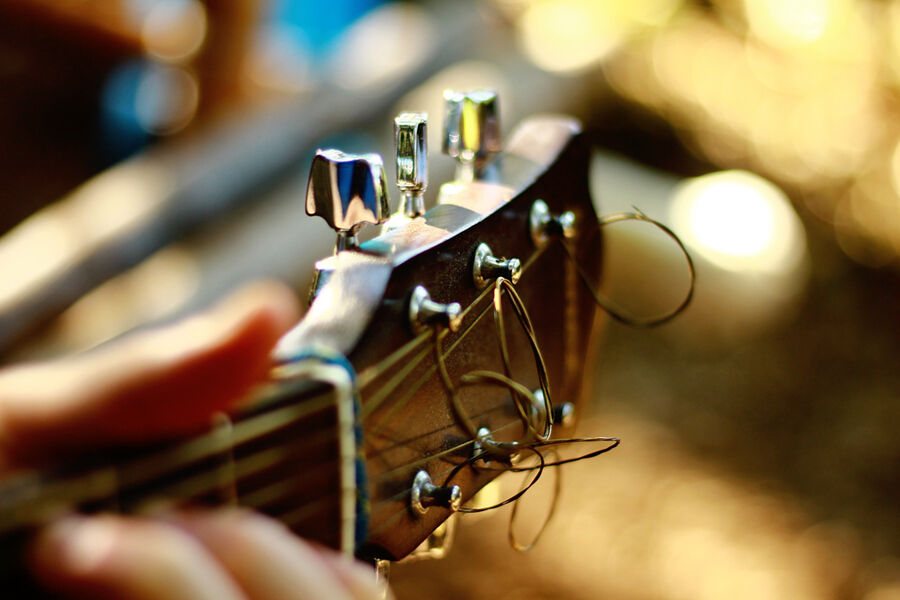 With so much live music action in Cairns in recent times, Tropic columnist Jake Gries wonders what's next.
If café and bar talk is anything to go by, 2017 seems to have ushered in a fresh sense of optimism for local music fans.
We're excited by a recent spate of announcements for acts hitting Cairns with big names like Midnight Oil and Elton John making their way to FNQ, along with a bunch of Australian favourites including Sarah Blasko, The Living End, Regurgitator, Horrorshow and many more.
Proof of the local demand for live music is evidenced by how quickly these shows are selling out, though that is a touchy subject I'm sure for those of us who might have missed out.
Recent examples include RUFUS and their run of three sold out shows at the Tanks, while at the other end of the spectrum Elton tickets were all snapped up in record time for his Cazaly's concert in September.
This has got me thinking: could Cairns add another cultural – and economic - arrow to its quiver and build a reputation as one of Australia's great live music capitals?
The ingredients are certainly there. Acts are touring in increasing numbers at the same time that the cost of travel decreases. There are still real outlays to consider, but things are improving.
Cairns is of course well-placed internationally, with touring acts able to fly directly to and from several key touring destinations, with Cairns acting as the first or last Australian spot. Local acts are already taking their tours to Japan and Indonesia. We expect to see this more and more and would do well to be ahead of the curve.
From a national tour perspective, we're the 14th largest centre in the country for population, greater than three or four southern cities that regularly host acts. Higher ticket sales due to the extra 100,000 or so people in Cairns over a spot like Byron Bay more than covers the additional costs to get here.
And even though we're not the biggest market for live music, we do reside in paradise. Many acts (the ones we've so far booked through our label Junkie Uncle) are prepared to drive the extra distance or play a smaller show if it means they can see the Reef or make it to some rainforest waterholes, often sharing the experience to their thousands of followers on social media.
This presents unique opportunities to promote the region and could be applied to greater effect with partnership from local operators.
And for those who don't even enjoy live music, it's still good news for you. Economically, the benefits of live music are well-documented and not to be scoffed at.
A report in 2014 found that live music spending delivers at least a 3:1 benefit-to-cost ratio and is a demonstrated source of regional competitive advantage.
A study would need to be carried out for Cairns to determine the specific benefits to the region, but it's important to know that live music makes an economic case for itself, in addition to its cultural and community benefits.
It's nice to imagine though, isn't it? Cairns with a reputation as a city that supports live music at all levels, from stadium shows to local open mic nights, from Triple J flavours of the month to experimental, electro-alt-country-punk acts driving up the coast in a barely-roadworthy van.
All for a chance to play in Cairns, because you have to play in Cairns, man.
MORE: junkieuncle.com.au