Daily commute and car parking woes to continue as works start in CBD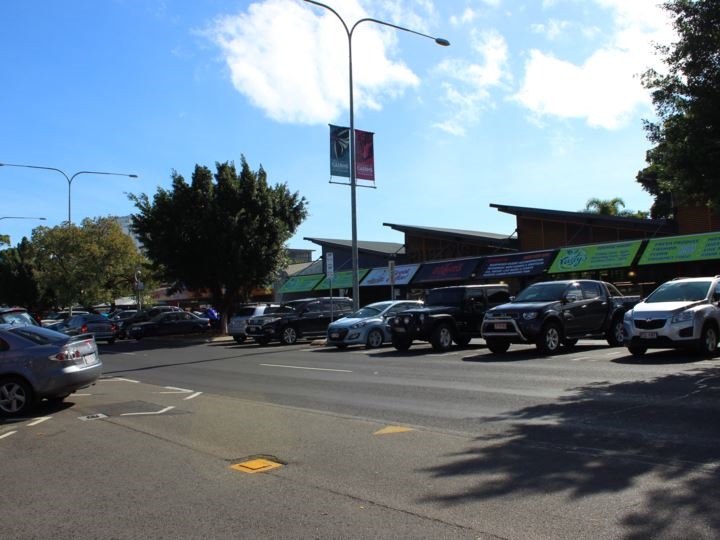 ---
There is little respite in sight for people frustrated by the daily commute into the city and search for a car park in Cairns' CBD.
Earlier this year, Cairns Regional Council commissioned a report into the feasibility of implementing a city loop bus service to help reduce traffic in the CBD.
The report, tabled at today's Infrastructure Committee meeting, found the proposed service would likely be too costly, as it would need to be free of charge in order to attract passengers.
Only 4.1 per cent of residents currently travel to work using public transport.
Although the loop bus proposal has been binned for the moment, works have started on providing an extra 350 centre median car parking spaces around Cairns Hospital and Cairns Private Hospital.
The works started in Lake St and will be rolled out in stages and are expected to take several months to complete, depending on the wet season weather.
The extra spaces form part of major changes to car parking in the CBD, which were announced by council last month.
The changes, which are due to come info effect on 1 January 2018, include increases in fines and charges as well as the extension of regulated parking to 8.30am to 6pm, seven days a week.
There was a huge response online to the changes with readers logging onto TropicNow's Facebook page to vent their anger at the move.
Many claimed they would no longer visit the CBD, particularly on weekends, while those who need to park in the CBD for work fear the changes will impact their weekly budget. Some even suggested council should introduce parking meters at council's headquarters on Spence St in the staff parking area.
In other good news for motorists, the Lake St Multi-Storey car park is also expected to re-open at the start of next year, after a $5.9 million upgrade.
Cairns Regional Council will continue to explore options to reduce traffic and encourage use of public transport in the city centre, a spokesperson said.
---