Mama Coco take us to the Middle East at Meet Eat Repeat 5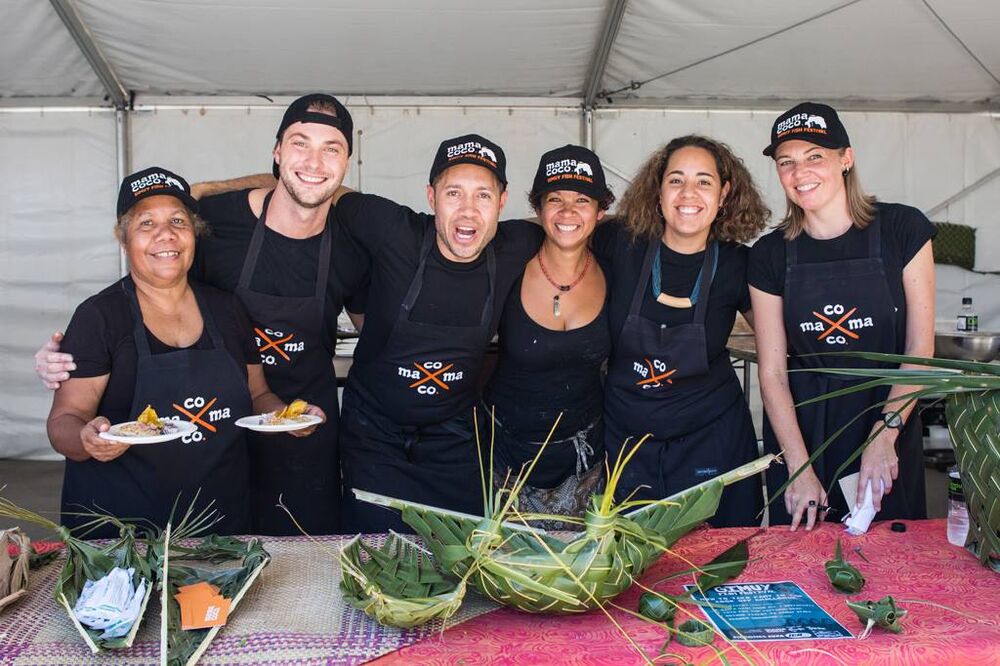 ---
If there's one key missing ingredient in the Cairns dining scene, it is surely a high-quality, authentic, delicious Middle Eastern restaurant.
Thankfully, one of the world's great culinary cultures is coming to Meet Eat Repeat 5 thanks to the clever crew at Mama Coco.
Those kitchen creatives will serve up a mouth-watering mix of spices, herbs, meat, fish, felafel and flat breads in the first food stall of its kind at Meet Eat Repeat.
Mama Coco join a stellar line-up of food vendors, including Caffiend, Chef Wolfgang's low and slow smoked meat treats, Samosa Hub, Java Boy, So Hangry, Bec's Bites, Mojo Street Food, Richard's Salt & Pepper, Designer Doughnuts, Batavia Catering and Sipping Duck.
There'll also be a pop-up cocktail bar by Gin Social, old-school lawn games, live music from sensational emerging artists Coco-May and Shaun Kane and an outdoor bowls club bar for beer and wine.
We'll see you there from 4pm on Saturday November 11 at the West Cairns Bowls Club.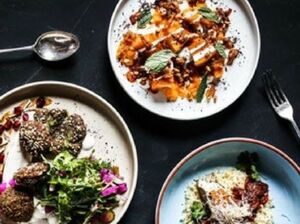 Q&A with Mama Coco
What will you be cooking at Meet Eat Repeat?
To tie in with our monthly dinners we will be theming our food around the flavours of the Middle East:
Baharat spiced beef short ribs, flat bread, yoghurt, pickled red cabbage, kale tabbouleh
Charcoal grilled mahi-mahi, Syrian tomato salad, za'atar 
Eggplant & tahini falafel, green olive, walnut, pomegranate 
Rosewater, rosella, rosehip and mint soda
Why is it important for Cairns to hold pop-up food events like Meet Eat Repeat? They are great fun days for the community to get together and enjoy delicious food. For us chefs we can get creative and cook something different to our usual cafe offering.
Check out the Meet Eat Repeat Facebook page for more updates and event details
ESSENTIAL INFO FOR MEET EAT REPEAT 5
EVENT DETAILS
Meet Eat Repeat 5
Saturday November 11
4pm to 8pm
West Cairns Bowls Club, 216 Gatton St, Westcourt

FOOD VENDOR LINE-UP
Chef Wolfgang's smoked BBQ bistro
Mama Coco
So Hangry
Samosa Hub
Sipping Duck
Caffiend
Bec's Bites
Richard's Salt & Pepper
Java Boy
Batavia Catering Australia
Designer Doughnuts
Mojo Street Food
LIVE MUSIC
Kick back on the old bowls green, grab a bite and a cheap beverage and listen to the tunes of local singer-songwriters Coco May and Shaun Kane.OTHER INFO
Entry is via a gold coin donation - don't forget your coins
You can bring a blanket or fold-up chairs
The bowls club has an ATM but it might be best to bring cash
Beer, wine, and bubbles will be available from an outdoor bar and inside the bowls club
Food vendors will sell out - so come early!
Bring good vibes, smiles, and all your friends and see you there from 4pm!
---