Weak and short-lived system likely to bring heavy summer rain to TNQ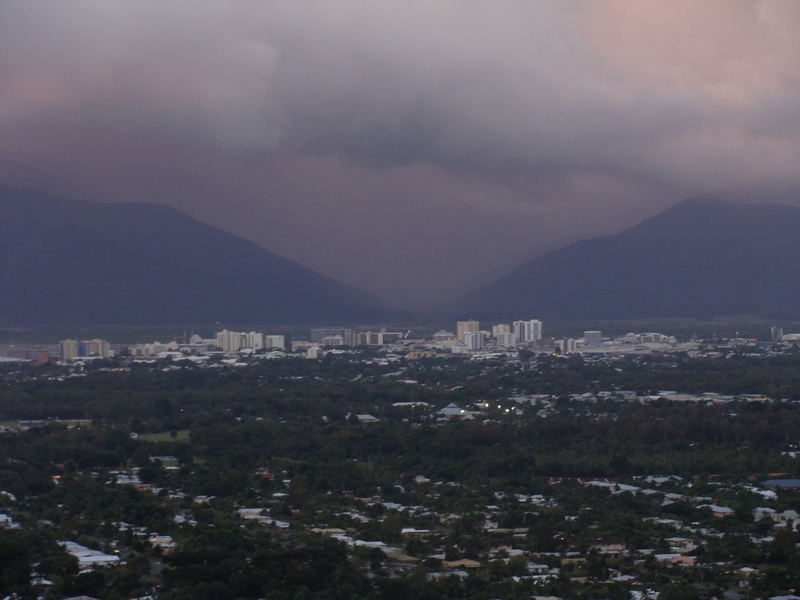 ---
A wet summer is looking more likely in TNQ with a 70 per cent chance of a La Nina weather pattern forming next month.
The La Nina weather pattern typically brings above average rainfall to eastern Australia during late spring and summer, however the 2017-2018 event is likely to be "weak and short-lived".
Queensland was hit hard by major flooding during previous La Nina events in 2010-2011 and 2011-2012.
Conditions in the tropical Pacific Ocean are currently approaching La Nina thresholds with the weather bureau saying there is about a 70 per cent chance of one forming in December 2017, which is triple the usual level.
"Oceanic indicators show a clear progression towards La Nina," a bureau spokesperson said.
"Tropical Pacific sea surface temperatures have cooled since late winter, however, they are just shy of La Nina thresholds.
"Atmospheric indicators have shown signs of shifting into a La Nina-like state.
"In order for La Nina to become established, atmospheric and oceanic indicators need to be reinforcing each other, which will strengthen and sustain these changes.
"All international climate models suggest further cooling of the tropical Pacific is likely.
"All models reach La Nina thresholds in December, and most maintain these values until at least February 2018."
As reported by TropicNow last month, TNQ is set for an average cyclone season and this is not likely to increase if the La Nina develops.
The weekend forecast is expected to sunny with max temperatures of 31C after some shower and storm activity across TNQ in recent days.
Cairns Airport recorded about 10mm of rain in the 24 hours until 9am Wednesday, with heavier falls recorded at Gordonvale (25mm), Goldsborough Valley (41mm), South Mission Beach (36mm) and Tully (25mm).
---