Biggest car boot sale helps support the families of six fishermen lost in trawler tragedy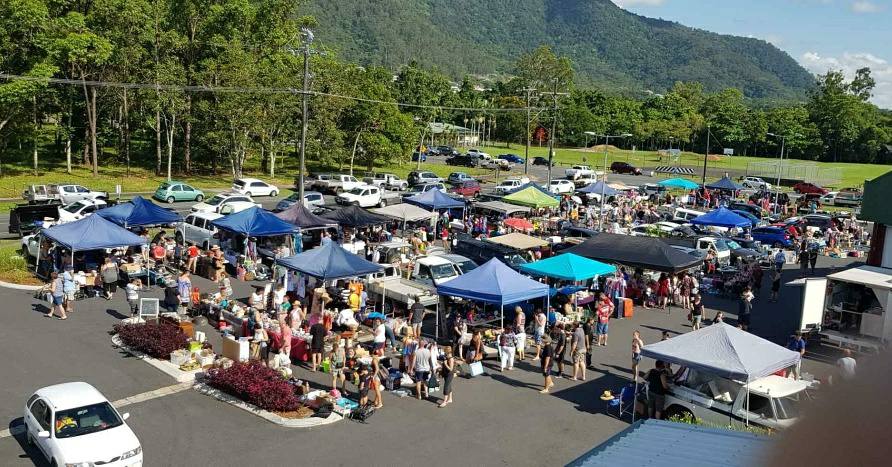 ---
Cairns opened its hearts, wallets and car boots on Saturday to raise more than $13,000 for the grieving families of six fishermen who died in last month's trawler tragedy.
The Fretwell Park car park was filled with thousands of people, 70 car boots and entertainment stalls as the community rallied to raise money for the families and friends of the men lost when the fishing trawler Dianne sank in rough seas off the central Queensland coast on October 17.
Cairns was rocked by the sinking of the trawler with most of the crew being from TNQ and the car boot sale was organised so the community could come together and do as much as possible to help the grieving families.
Triple M breakfast announcer Maddi Wright said there had been a huge response to the fundraising efforts.
"We were inundated by support," she said.
"There was an amazing atmosphere on the day with lots of smiles and everyone was really happy and thought it was a great idea."
Among the crowd was Kay Bidner, the mother of Adam Bidner, one of the crew members who is still listed as missing.
"She passed on a big thank you from all the families," she said.
"They are extremely appreciative of all the support from the community and can't thank Cairns enough."
With the dust still settling on a very successful event, Ms Wright said an annual charity car boot sale may be held in the future.
For more information on Saturday's car boot sale, click here.
---