Fears massive saltie was a threat to people living in the area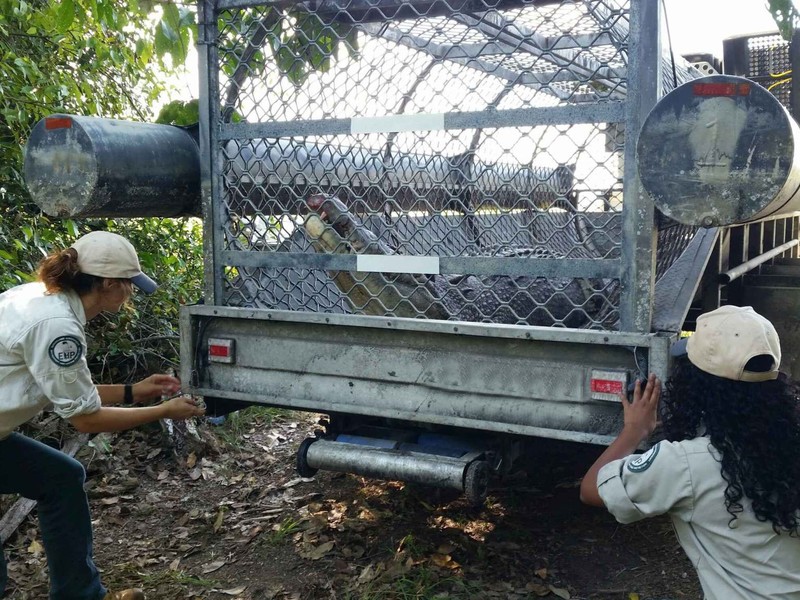 ---
A 4 metre saltwater crocodile responsible for killing two dogs and a calf and that was showing "concerning behaviour" has been removed from a creek near Tully.
Rangers from the Department of Environment and Heritage Protection set a trap in Boar Creek to catch the crocodile after concerns were raised about its potential threat to people living in the area.
The crocodile was trapped yesterday morning.
Boar Creek is in Zone E, a general management zone under the Queensland Crocodile Management Plan.
The management objective for Zone E is to reduce the likelihood of a crocodile attack on people by removing crocodiles displaying concerning behaviour.
EHP reminds residents and visitors that no matter how many crocodiles have been removed, no waterway in croc country can ever be considered to be free of crocodiles and for people to be aware in croc country.
It is thought the reptile will be relocated to a crocodile farm.
More information on being CrocWise is available by clicking here.
---