New year goals: Fencing your tropical home with our friends at Arnel Fencing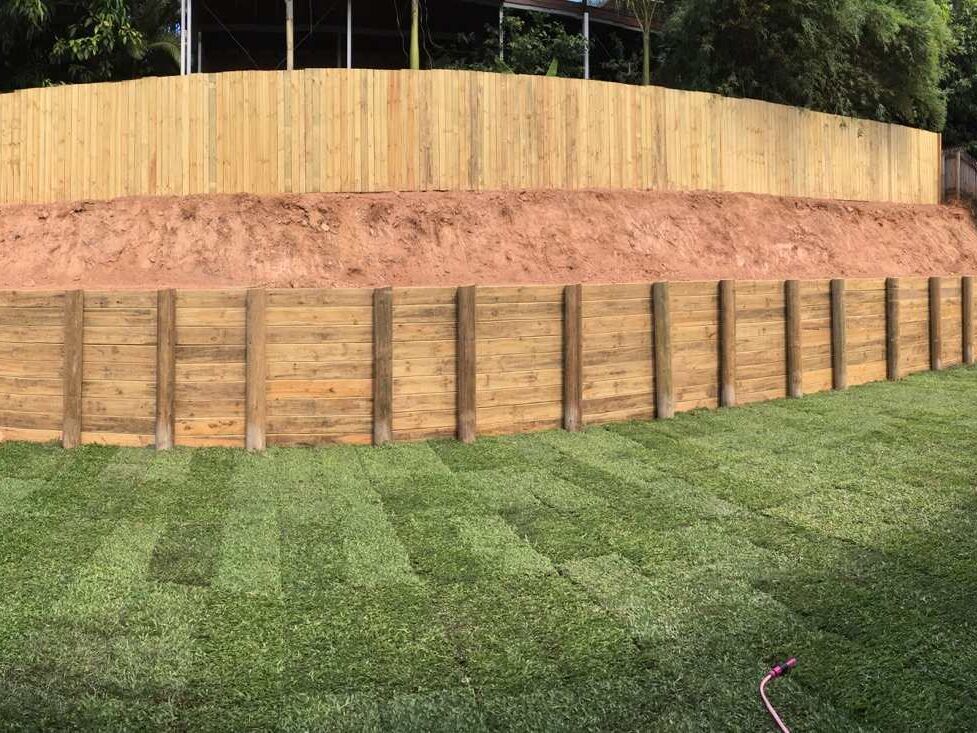 ---
TropicNow partners Arnel Fencing outline the latest trends and tips for fencing your home in 2018.
Traditionally speaking, fencing has always been about keeping people in, or out. With design and innovation in the forefront and an array of fencing solutions available, the team at Arnel Fencing gave us their expert advice on feature fencing, functionality and their most aesthetically durable products. All of it is designed to give your home some serious street appeal.
1. The name's Bond…Colorbond
Tough and good looking, Colorbond steel fencing looks great from both sides and won't warp, rot or discolour like traditional timber fences. With over 10 modern colours in stock to match your home, it provides privacy with little maintenance. Bonus: it's also backed by a 10-year warranty.
2. I can't believe it's Knotwood!
Powder-coated aluminium is the technical term for one of the Arnel teams' most stylish and versatile products. When it comes to Slat Fencing, whether it's wood-grain or colour, the look and feel it provides could almost be described as an evolution of the traditional. It can be spaced any which way you like, be it horizontal, vertical and even angled to create a louvre style. Good gear that can take the heat and the wet with ease. Summer is coming! Using a concealed fixing system, this easy to install fence system is available in a range of colour and timber styles, all with a seamless uniformed finish.
3. #decklife
Innovation with earth friendly products have come leaps and bounds over the last five years. Matched with our local love for outdoor tropical living, Trex® Decks fit the bill with a high-definition natural wood grain or striated tropical hardwood finish. Made from 95% recycled materials including plastic packaging, reclaimed wood and sawdust, Trex decking is engineered to last for decades. Hassle free, carpe diem living! No sanding. No painting. No staining. Just chill. #decklife
4. Open the drawbridge!
There's something seriously special about a motorised sliding gate. Style plus security plus convenience! Gone are the days when automatic gates were reserved for movie stars and the big end of town. They are becoming increasingly more common with styles to suit any budget. The gateway to your own kingdom can be a statement piece or can simply take on the look of your boundary fence.
5. How's the view?
When it comes to a safe yet stunning pool fence, maintaining a clear mountain view or an open plan feel within your home, glass fencing and balustrading is a fantastic way to keep it all together. From staircase to balcony to backyard pool, these low maintenance solutions only require a touch of Windex from time to time. Maybe a touch more often if you have pets or kiddies!
6. Keep 'em in. The ol' fashioned way
Aesthetics aside, sometimes you just need a fence to keep 'em in or out. Traditional wooden border or tubular pool fences are still extremely popular in Far North Queensland, as sure as white wooden picket fences are to our American counterparts. The key to planning your fencing project is to start with function. Is the fence for safety, privacy or decorative purposes? At Arnel Fencing, you're likely to get all three. Swish!
MORE: arnelfencing.com.au
---