Jobs market in Cairns is strong, and growing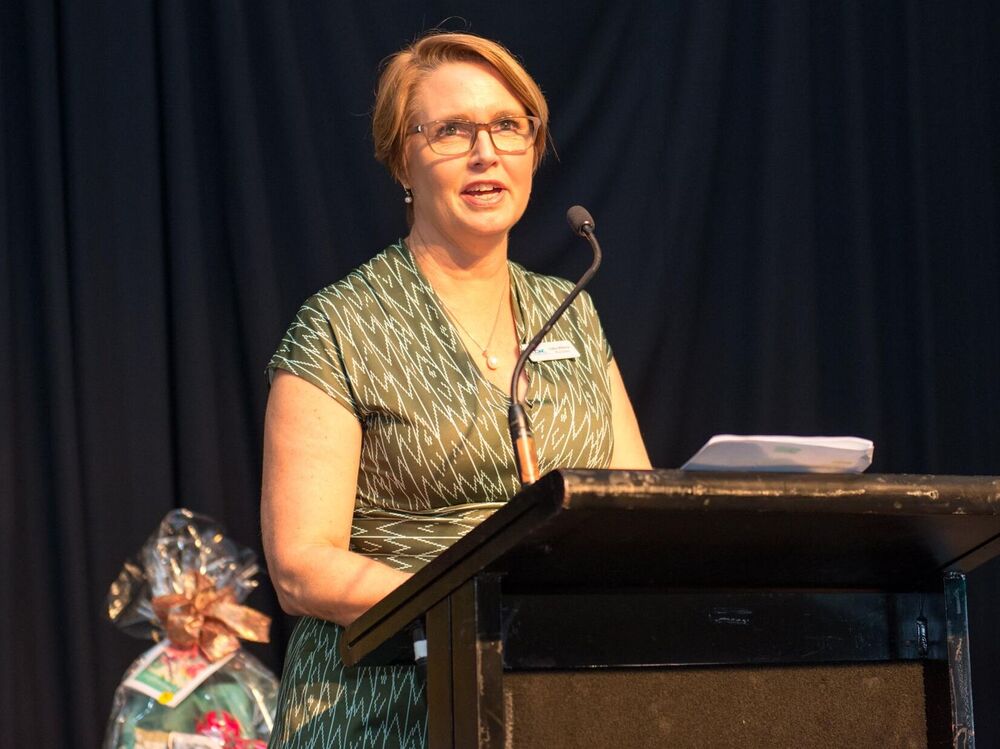 ---
It may come as a surprise to many, but the facts speak for themselves: the jobs market in Cairns is strong, and growing.
Over the past couple of years, unemployment has dropped and the number of people in jobs, both full and part-time, has increased.
Two of TNQ's most prominent analysts both agree the employment market in Cairns is one of the best in Queensland outside the south-east corner.
Rick Carr from Herron Todd White says the local jobs market has shown "consistently strong growth" over the last twelve months.
"That strong employment growth has flowed though into a significant reduction in the region's unemployment rate trend," Mr Carr said.
"The Cairns region now has a seasonally adjusted trend unemployment rate of 5.1% as at July 2017, down from a revised trend of 5.3% in June 2017, and significantly below the 9.0% trend rate that prevailed in July 2016."
Pete Faulkner from Conus Business Consultancy is just as upbeat about the numbers.
"Over the year to July, a total of 12,500 extra people were employed in the Cairns region with 9,700 of those in the form of full-time employment," he said.
Few businesses have a better grasp of this positive trend – as well as the historical context of our economy's ups and downs – than CBC Staff Selection.
For more than 25 years, CBC staff have been at the frontline of the jobs market, working on both sides of the recruitment fence between job-seekers and prospective employers.
Since taking the reins of CBC in 2004, owner Sally Mlikota has experienced the best of times and the worst of times in the Cairns economy, from the pre-GFC boom to the collapse of the city's biggest construction companies and back up again with the rise of tourism and major projects.
Tropic spoke to Sally and her team about their views on the jobs market, some tips for both employers and potential employees and why they love working in recruitment.
How does CBC read the current jobs market in Cairns? Is it a good time to be hiring or finding a new job?
It is definitely a good time to be hiring, or a great time to start thinking about a new career move.
Just keep in mind the market is variable dependent upon the sector and type of role.
For hiring, it is a harder process, as businesses are more selective and tend to want to find someone who ticks all the boxes rather than train people.
There has been an increase in clients going out to market directly, via job boards and also social media platforms, but if they don't have the skills internally to screen these applicants, the process can be lengthy. There are plenty of good quality job seekers in specialist markets such as legal, HR and finance.
For finding a new job, if you have the right attitude and want to work, and you have a reasonable skills set, we can potentially find you work in the areas of professional and office administration. For generalist candidates, it can be harder than those who are specialists. You need strong references, a punchy, clear resume and strong presentation.
We are always happy for candidates to use us to passively keep an eye open for their next opportunity.
What are some top tips CBC has for jobseekers in this current market?
Ensure you outline your experience and work history in as much detail as possible, including locations of roles and company descriptions. Resumes need to be clear and of a high-quality, addressing technical and personal skills. Make sure your resume is 2 to 4 pages, no longer.
Your resume should be tailored for each individual application. In addition, a thoroughly detailed and clear cover letter is essential. Don't make it all about what you want; make it about what you can bring to a role.
Another important bit of advice is to upskill where you can. Often this can be done very cost effectively with free programs online. Be proactive in your search for employment and stay positive as you may not be successful on the first few applications.
What industries and sectors does CBC specialise in when it comes to jobseekers?
CBC Staff Selection specialises in providing temporary, contract and permanent professional and office administration staff to commercial businesses, not for profit agencies, government departments and government owed corporations within Cairns and Townsville.
Our recruitment experience includes placing candidates with a range of skills and attributes into temporary, contract and permanent positions in the following specialist areas: General/Executive Management; Finance and Accounting; Information Technology; Legal; Sales and Marketing; Human Resources; Engineering and Technical; Office Administration; Government; Call Centre and Customer Service and Community Services.
Why should an employer use CBC services over the competition? What sets CBC apart from the pack?
CBC Staff Selection provides a 360-degree solution for your recruitment needs with local, ethical, professional, long term staff who are on the ground and very in touch with the local market.
What does the team love about working in the recruitment industry?
From the candidate point of view, looking for work can be a nerve wracking experience, so we pride ourselves on working confidentially and compassionately with individuals during this process. We love creating success with people's careers.
When it comes to our clients, it's very rewarding to meet with a business or organisation that is struggling with staff, or looking for direction, and being able to assist them to clarify a role and then find the perfect fit for that role.
Why do we love it? Every day is different, you can be as structured and organised at the beginning of the day, then a multitude of things happen, whether it's urgent temp roles, a client meeting at the last minute, or people walk into the building with an inquiry.
We love the networking aspect of our industry, building our contacts to ensure we know what is happening in the region.
Our long-term relationships with many clients in the Cairns region are more than just business relationships, they are about personal relationships, loyalty and are consistently and constantly focussed on genuinely caring about what we do. In short, the ability to provide solutions to organisations in need of good people.
CBC gives a lot back to the community - why is it important for CBC to be such an important "corporate citizen"?
We are locals living here, servicing the local business community, and have a strong culture of Corporate Social Responsibility to give back to the community in which we live.
Our commitment is to improve the quality of life of our FNQ workforce and the community. We strive to ensure our impact on our community is positive – that our work practices are sustainable and provide our employees and clients with a safe, flexible and rewarding work environment that contributes to the wellbeing of the whole community.
CBC Staff Selection's business operations reflect the importance we place on caring for our people, our customers, our environment and our community.
What are the challenges and advantages of recruiting staff in Cairns? Does CBC work with jobseekers who live outside the region who might be seeking to move here?
It can be difficult to attract new talent to our region. This is often due to either salary or the perceived remoteness of Cairns. Likewise, we often find job seekers who are either moving here as their partner has secured work, they have family here or they are returning here after time away from Cairns.
Yes, we work with candidates outside the region, and this is easily managed via a remote registration process and is often used with our more senior candidates.
We often place candidates from overseas, interstate, and from other areas within Queensland. The challenge for us is that we have many enquiries from people beyond Cairns, who like the concept of moving to the Tropics. Interestingly, most of these inquiries are during the winter in the southern states!
So, an important part of our role is to thoroughly screen them – many like the concept and when it comes to reality – don't want to make the move – so that poses challenges.
MORE: cbcstaff.com.au
---