Eco-champion Molly Steer on her way to becoming a global inspiration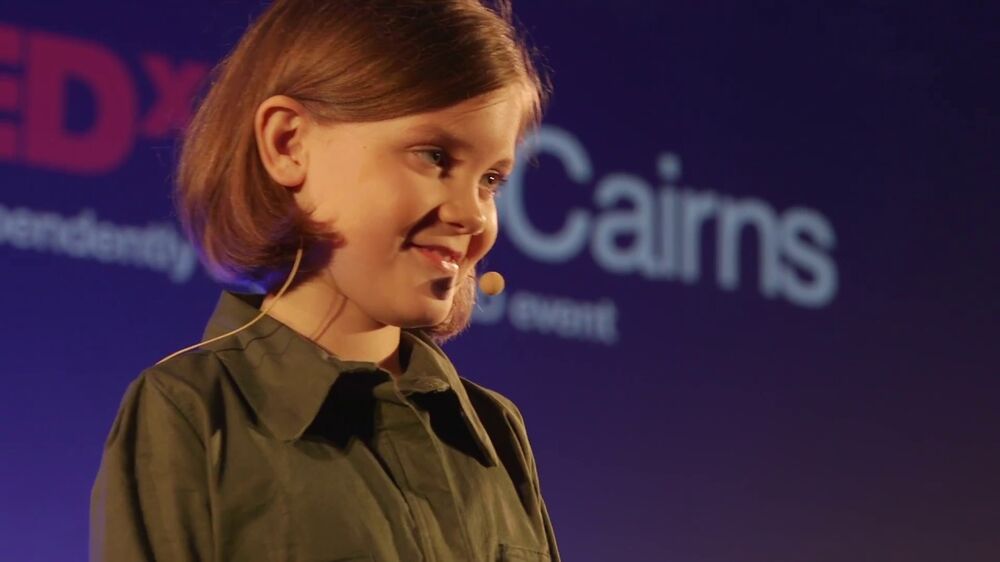 ---
Good golly Miss Molly - your Straw No More campaign is going gangbusters.
Cairns schoolgirl Molly Steer's mission to get plastic straws out of school tuckshops is attracting the attention of millions worldwide.
A TEDx talk in September by nine-year-old Molly drew an international audience to her cause. And a recent tweet by the official TEDx Twitter account that she "wanted to help the Great Barrier Reef so I decided to try and get plastic straws out of canteens of local schools" was beamed out to more than 450,000 followers.
Molly's TEDx talk on September 2 at the James Cook University's Cairns Institute was titled Straws Really Do Suck. She is one of the youngest people ever to give a TED talk.
The TEDx talk highlighted her fight to keep plastic out of the ocean, and the campaign is mushrooming. As well as social media exposure, she has been talking to schools and local groups such as Divers for Reef Conservation.
---
---
In the weeks since Molly's talk, her campaign has gained some serious momentum.
Fifteen schools in Cairns have dumped the straws and a range of schools from around Australia have been in touch.
Molly's mum Jules Steer, a self-described "momager", said Molly was getting lots of attention after the TEDx talk.
"With my mum hat on and as an impartial observer I have to say she nailed it," Jules told TropicNow.
Molly has been named one of the first three "champions" by social movement Citizens of the Great Barrier Reef and Straw No More is sponsoring the Ocean Film Festival World Tour in Cairns next year.
The campaign is also partnering with other groups to get plastic straws replaced with stainless steel or bamboo varieties to stop single use wastage.
At her own school, Mother of Good Counsel school principal Ruth Mallon said there has been no detrimental effects removing straws from their tuck shop.
Molly is a Year Four pupil at the school and spoke to the principal about her campaign. At the same time the school's tuck shop manager had heard of her campaign and thought it would be a great idea.
Mrs Mallon said withdrawing straws was an "easy thing to do." The school banned the straws several months ago.
"Nobody's asked why there are no straws at the tuckshop, it's been a simple thing to do," Mrs Mallon said. "Molly spoke to her class about it and then the school assembly. It's fantastic thing she's doing."
---
---