International rally race revs up tourism in TNQ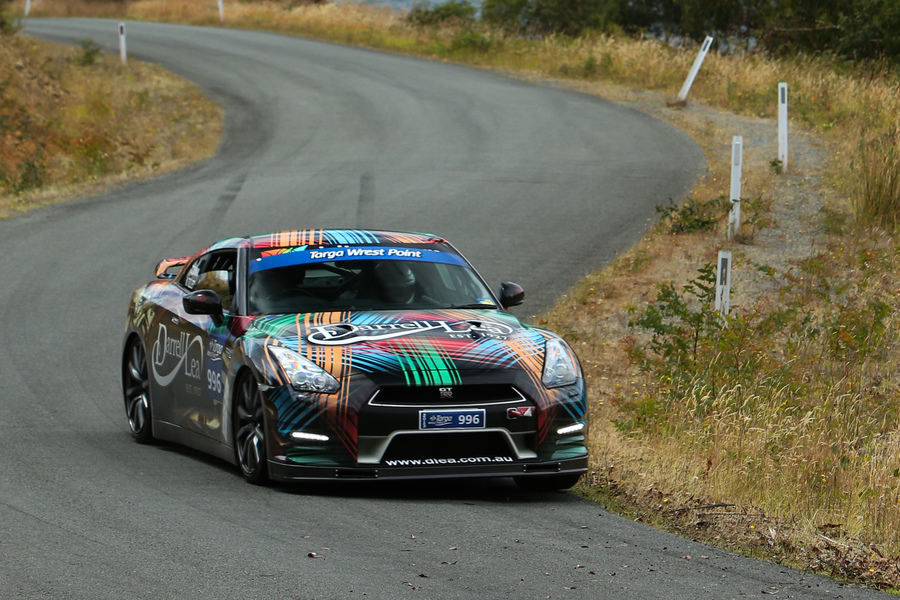 ---
Targa Australia has confirmed it is bringing its international car rally to TNQ, with around 200 cars to compete in 15 stages on a course that covers more than 800 kilometres across the region including Cairns, Port Douglas, Innisfail and the Tablelands.
In a three-year funding deal with Tourism & Events Queensland and Cairns Regional Council, Targa Australia will stage the first of the three annual events from 31 August to 2 September next year.
Organisers said the event - called Targa Great Barrier Reef - will start and finish each day in Cairns, with a Super Street Stage on the Saturday night "bringing the action right into the heart of the city".
Targa Australia director Mark Perry said the TNQ race would be a "tourism destination event built around a passion for the motor vehicle".
"It attracts people and their cars from right around Australia, and overseas," he said.
"It's a format that sees the event travel to the fans, stopping at a number of towns along the way, meaning it's not just one town or one city that is the winner and our `stadium' covers thousands of square kilometres of iconic landscapes that will showcase the region to the world.
"Targa is renowned for showcasing and bringing awareness to many of Australia's iconic and important World Heritage Areas through its TV Specials, broadcast around the world, and will continue to do so with Targa Great Barrier Reef in highlighting the beauty and importance of preserving the Tropical North Queensland region."
"Targa Tasmania attracts some beautiful cars from across the eras, and I'm sure many of those competitors will be drawn to this new event and others will enter now they have an event closer to home, along with also tapping into the lucrative Asian market due to the ease of travelling to Cairns."
"Being part of a national championship will ensure all the top cars and factory teams are present, and they boast some incredible automotive pedigree and some absolutely awesome drivers."
---
OUR STORY YESTERDAY:
Could TNQ be the next host of popular international road rally event Targa?
Tourism and council officials will tomorrow make a big announcement on an "international sporting event" for the Tropical North region, but details are under wraps.
The media alert promoting the announcement reads:
"An international sporting event will be announced for Tropical North Queensland tomorrow. This annual event will attract high-yield domestic and international visitors to Cairns and the region during the shoulder season.
"With the assistance of Tourism and Events Queensland and Cairns Regional Council, the event will be held in Tropical North Queensland from 2018 for at least the next three years."
TropicNow has joined the dots and predicts the big announcement may involve a Targa race in TNQ.
Targa Australia currently runs three road race events, including the world's largest, longest and hardest tarmac rally event Targa Tasmania.
It's an international event that pits man and machine against some of the most spectacular and scenic drives around Australia and broadcasts to a massive worldwide audience.
A fourth Targa event could be held locally in May or June - our shoulder season - and sit neatly in the event's annual calendar of races currently staged in February, April and November in Tasmania and Victoria.
TropicNow understands meetings were held between Targa Australia representatives and State Government departments in the region earlier this year to discuss the possibility of hosting the event locally.
---
---
TropicNow understands Targa Australia hopes to use routes including the Gillies Range Road, the Captain Cook Highway, locations in Cairns as well as on the Cassowary Coast and the Atherton Tablelands.
The event is expected to feature parade days and rally days in the region.
Targa Australia's mission statement says the organisation aims to "conduct unique, competitive, international motor rallies as ultimate tourist attractions."
The organisation wants to expand its roster of races to include unique, world standard and seriously challenging international motor sport competitions on bitumen roads throughout Australia.
Representatives from Tourism Tropical North Queensland, Tourism Events Queensland and Cairns Regional Council will announce details of the event on the Cairns Esplanade at 9am tomorrow.
---