Two instructors and a customer killed in 'horrific' scene at Mission Beach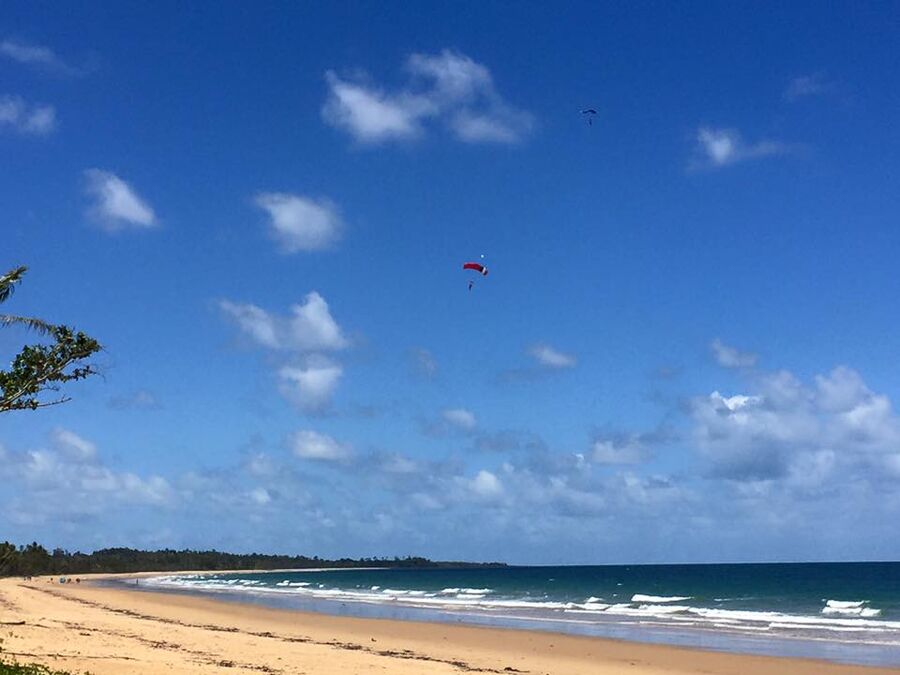 ---
Well-known Mission Beach mum Kerri Pike and an experienced instructor who had completed thousands of jumps were among those killed in a tragic skydive accident at Mission Beach as police call for eyewitnesses and footage to help in their investigation.
Police described the discovery of the bodies as a "horrific scene", with early investigations suggesting a mid-air collision between a solo skydiver and tandem skydivers may have caused the fatal fall.
A police spokesman told reporters at Mission Beach that two males employed by Skydive Australia aged 34 and 35 and a local female who was a customer aged 54 were found in two separate locations near Alexander Drive just after 3pm this afternoon.

In a statement issued this evening, Skydive Australia said it had suspended operations at Mission Beach following the tragedy.
"One of the deceased, a highly experienced instructor who had completed thousands of jumps, was completing a solo jump. The other two were jumping as a tandem pair: a highly experienced instructor and a customer," the statement from Skydive Australia reads.

"Skydiving operations have been suspended at Mission Beach while the appropriate authorities conduct an extensive investigation.

"The Company extends its deepest sympathies and heartfelt condolences to the individuals and families involved and the broader skydiving community."
Police will compile a report for the coroner with the investigation to be assisted by CASA and the Australian Parachute Federation.
---
---