Homemade Indian delights on offer at Meet Eat Repeat 5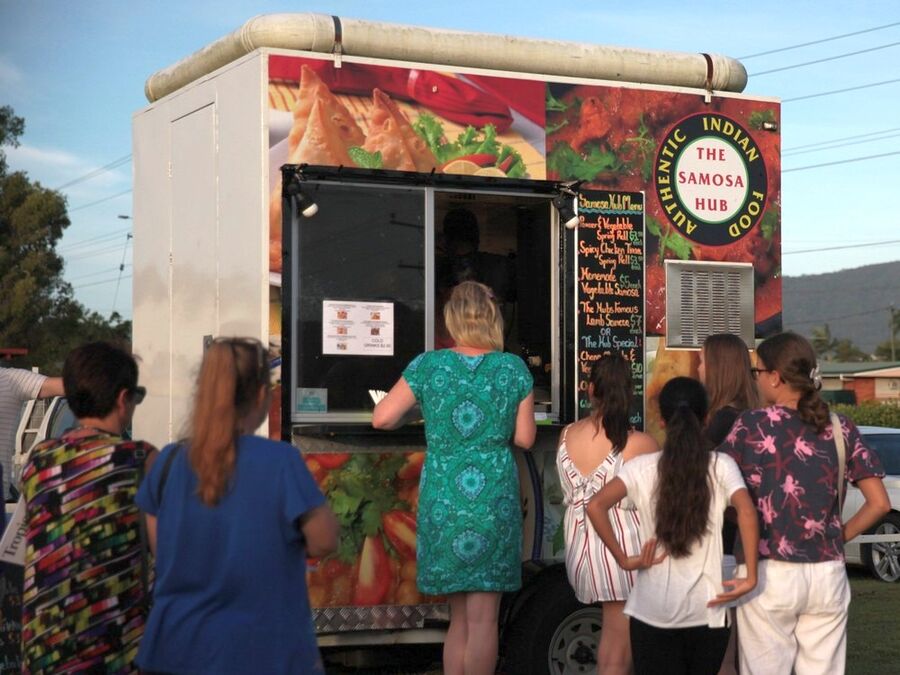 ---
For the final time in 2017, our street food pop-up event Meet Eat Repeat is back at our favourite vintage venue, the West Cairns Bowls Club.
To be held on Saturday November 11 from 4pm, we can't wait to celebrate in the sun with amazing food, great live music, lawn games, creative cocktails and bowls club prices for beer and wine.
One of our favourite vendors is returning to the lawn to serve up their renowned vegetarian fare, as well as their famous Chicken Tikka spring rolls.
We spoke to the team at Samosa Hub to find out more about their menu for Meet Eat Repeat 5.
What will you be cooking at Meet Eat Repeat 5 on November 11?
Our homemade vegetable samosa's, which are perfect for any vegans attending the event
Our famous Lamb Samosa's
Paneer and Vegetable Spring Rolls (we make the paneer!)
Chicken Tikka spring rolls
Our Hub Special, which is a two-vegetable samosa with chickpea curry
Why is it important for Cairns to hold events like Meet Eat Repeat?
I believe food is an integral part of bringing people together from all walks of life. It's about sharing and experiencing new ideas and new tastes. Food creates memories. It's important for Cairns to hold such events as it creates a place for food lovers to come together and celerate great home-cooked food.
It also makes unique food available to the public. At Samosa Hub we don't have a shop or restaurant, so markets and events like Meet Eat Repeat are the only places where are food can be showcased to the public.
Check out the Meet Eat Repeat Facebook page for more updates and event details
---