Here are 7 bite-sized bits of foodie news to get your hunger started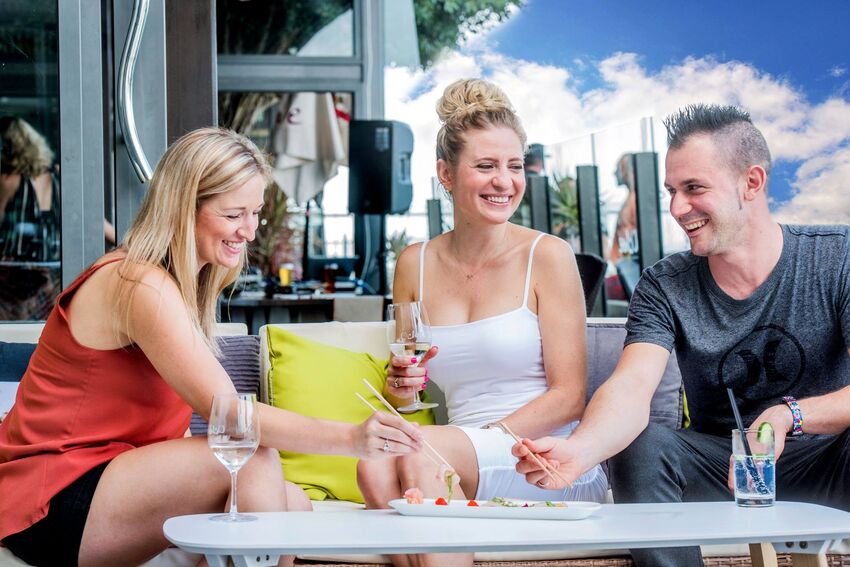 ---
With so much on offer in the Cairns dining scene, from indulgent breakfasts to power lunches to intimate dinners, it's sometimes hard to know where to go.
To help you out, TropicNow has rounded up the latest tasty morsels and menu surprises at some of our favourite cafes and restaurants in Cairns.
But you might have to be quick: some of these treats are only available for a limited time.
---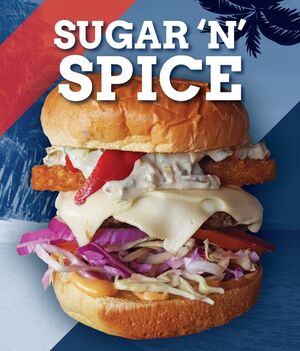 1. SUGAR 'N' SPICE BURGER AT APEX MILK BAR
This insanely delicious burger from the masterminds at Apex Milk Bar is all things nice!
You get a toasted soft and sweet brioche bun filled with jalapeño mayo, roasted red capsicum, crisp hash brown, double Swiss cheese, chilli and garlic beef patty, sliced red onion, fresh tomato and slaw.
Yes, it tastes as good as it sounds. But you better be quick: this $15 beauty is only on the menu until Saturday October 28.
---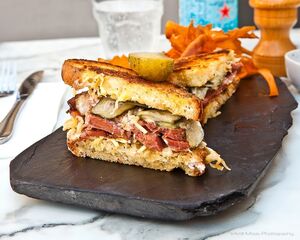 2. REUBEN SANDWICH AT CAFFIEND
We can't get enough of the mouth-watering Reuben sandwich at Caffiend.
Like something out of the finest delis in New York City, this amazing dish (perfect for a hearty lunch) features pastrami, sauerkraut, special sauce, gruyere and pickles, and some delectable sweet potato crisps.
As a bonus for TropicNow readers, click to our local's best directory TropicGo to discover a Reuben + beer lunch special just for you.
MORE: Caffiend's Facebook page
---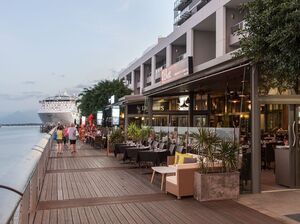 3. SET MENU LUNCH AT OCHRE RESTAURANT
The set menu lunches at Ochre are both deliciously enticing and incredible value for money.
For $35, you get two courses which includes glass of house wine or beer and complimentary wattle seed damper with macadamia oil and native dukka. Three course menu is $48.
While the menu changes weekly, check out some of the current dishses on offer: for entree, try duck spring roll with sweet chilli lemon myrtle sauce and Vietnamese pickle or Ricotta gnocchi, with wild mushrooms, truffle cream and pecorino. For mains, check out the frilled beef rump cap with smash, watercress and pepperberry jus or the confit duck leg, with green lentil salad and Davidson plum jam.
For sweet tooths, you can't go past the Daintree vanilla panacotta with mango coulis and short bread or the wattle seed pavlova with Davidson plum sorbet and biscotti.
MORE: Ochre's Facebook page
---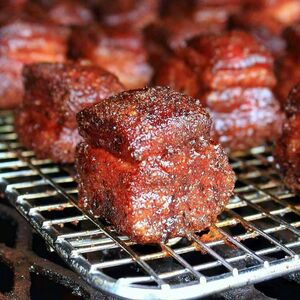 4. BBQ CLUB DINNER AT WEST CAIRNS BOWLS CLUB
This remains one of our favourite spots for a mid-week dinner, thanks to the mouth-watering low and slow cooking of Chef Wolfgang.
While the menu changes every Wednesday, this week's offering is particularly special: Pork Belly Burnt Ends, which is twice cooked pork "candy" in Dr. Pepper BBQ Glaze with Apple Slaw & more.
Check it out at the bowls club (where Meet Eat Repeat 5 will be held on November 11) but be warned: you'll need to book because it gets busy!
---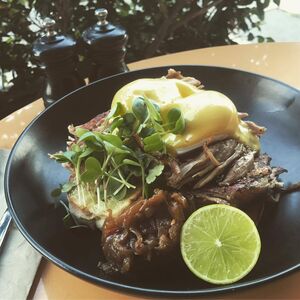 5. EGGS BENEDICT, MAMA COCO STYLE
What do you get when the genius culinary minds at Mama Coco decide to remix the traditional eggs benedict?
You get their pulled pork eggs bennie, with pineapple relish and lime.
It is to die for. It is a must try. It is your breakfast treat very, very soon.
MORE: Mama Coco Facebook page
---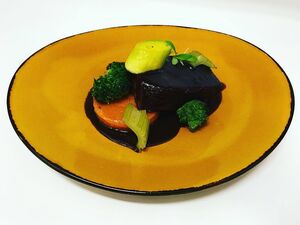 6. SET MENU LUNCH AT C'EST BON
The team at Tropic last week treated ourselves to the set menu at C'Est Bon - and we were blown away by the sumptuous 48-hour braised beef shoulder glazed in its own jus, accompanied with lightly smoked winter vegetables.
It was simply one of the best lunches we've had all year. While you may have missed out on that dish last week (the team at C'est Bon change up their menu on a weekly basis), you'll always find something amazing.
And it's incredible value: $35 for two courses (including a glass of wine) or $40 for three courses.
MORE: C'Est Bon Facebook page
---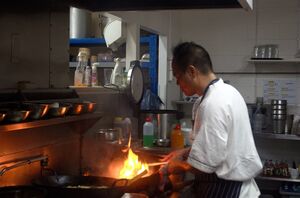 7. LUNCH SPECIALS AT MR SOY BOY
There's no need to travel into the CBD for amazing Asian delights with one of our favourite chefs Ferdi serving up his unique fusion dishes at Mr Soy Boy at 453-465 Mulgrave Rd.
The incredible $15 lunch specials change each week, but if you're quick you can grab this week's delectable offering: Mapo Tofu, a popular Chinese dish originating in Sichuan province, featuring ground pork belly with chilli, five spice, and vegies tossed in fresh flat rice noodles, bean sprouts and shallots.
Not bad for $15!
MORE: Mr Soy Boy Facebook page
---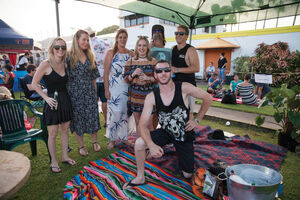 AND BY THE WAY... IT'S THE FINAL MEET EAT REPEAT FOR 2017
Some of our favourite food vendors are back for Meet Eat Repeat 5 at our favourite vintage venue - the Wests Cairns Bowls Club - on Saturday November 11.
Check out our stories on Samosa Hub and So Hangry for our first vendor profiles, with more to be announced here on TropicNow.com.au over the next couple of weeks.
There'll also be a pop-up cocktail bar by Gin Social, plus live music, lawn games and all the good vibes.
---