Would you like fries with your Japanese fried chicken?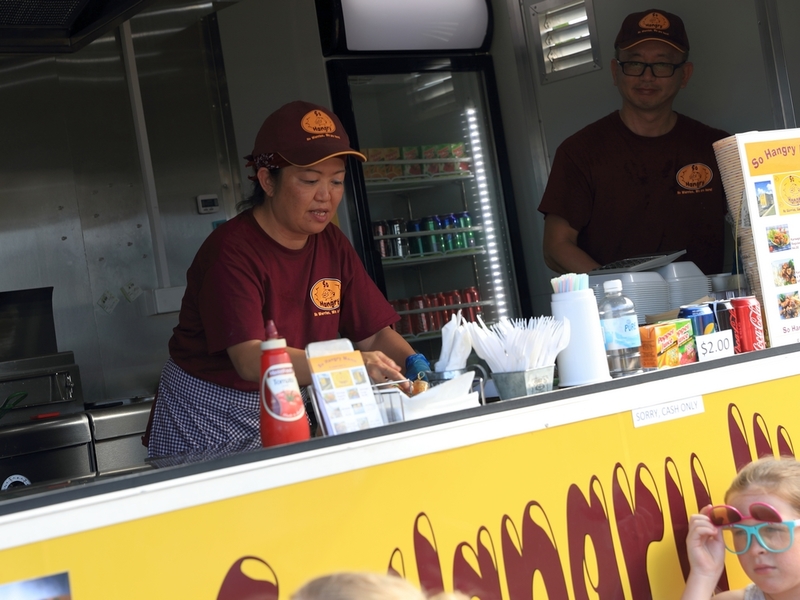 ---
They are the husband and wife team who have achieved almost cult status as much for their smiles and gratitude as for their delicious Japanese-style fried chicken.
And we're very happy to announce So Hangry will return for Meet Eat Repeat 5!
For the final time in 2017, our street food pop-up event is back at our favourite vintage venue, the West Cairns Bowls Club.
To be held on Saturday November 11 from 4pm, we can't wait to celebrate in the sun with amazing food, great live music, lawn games, creative cocktails and bowls club prices for beer and wine.
Q&A with Ryuko and Akio from So Hangry
What will you be cooking at Meet Eat Repeat?
We will be offering fresh hot food with a Japanese twist with our signature dish of Japanese fried chicken "Karaage" . We also have two original homemade chilli sauces - Garlic chilli and soy chilli. Our menu on the day will be:
Karaage & Hot chips
Karaage & Rice 
Karaage regular, Karaage Large
Hot chips, Regular, Large
Special - Croquettes
Why is it important for Cairns to hold events like Meet Eat Repeat?
The food available is unique and original, and it helps promote multiculturalism which is a big aspect of life in Cairns.
Check out the Meet Eat Repeat Facebook page for more updates and event details
---