Fresh future stars join musical line-up at Meet Eat Repeat 5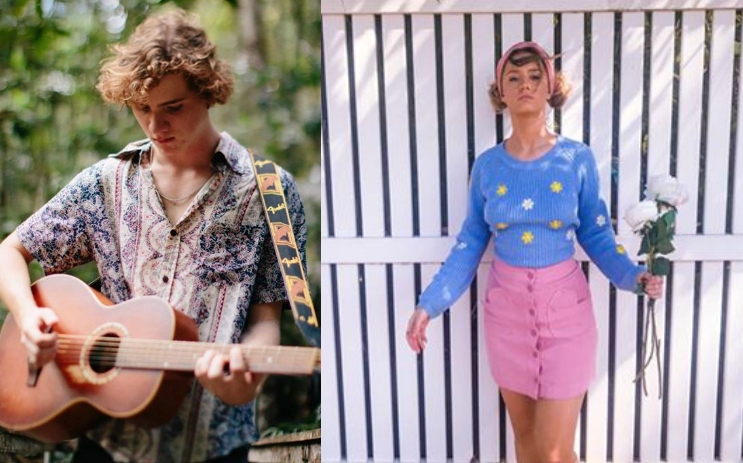 ---
Picture this: you've grabbed some amazing food, have a cold beverage in hand and you've just found a spot on the lush grass of the lawn bowls green at West Cairns Bowls Club.
You're at Meet Eat Repeat 5 and the vibe is sunny and fun. What do you need to complete this awesome tropical afternoon?
You need the live music sounds of some up-and-coming local musos, that's what!
We've got you covered: TropicNow is very excited to announce Coco-May and Shaun Kane are your musical guides at Meet Eat Repeat 5 on Saturday, November 11.
We think these two local talents are going to be massive in years to come - but you can check them out at Meet Eat Repeat before they hit the big time.
Here's a quick profile of both of these talented young musos...
Shaun Kane
Musical inspirations?
Inspiration is a hard one because everything I hear inspires me, but my largest musical inspirations have been artists such as Ed Sheeran, Damien Rice and Matt Corby.
First experience of playing music live - where was it, how was it?
At school, it was an impromptu performance that was inspired via peer pressure from my mates. It was absolutely terrible in the best possible way. I wasn't very good back then.

Do you write your own stuff?
Yeah I do, I've been writing since I was 13, so I've got quite a lot of songs penned down.

What songs or musicians do you like to cover?
Anything that resonates with me really. However I tend to like to cover older songs as opposed to more current music.

How's the live music scene in Cairns?
I can't say I've had too much to do with it so far. I've played plenty of live gigs before, but the majority of them have been me playing in the background of a busy restaurant. But I've had plenty of amazing live music experiences as a part of an audience before in Cairns.

Goals over the next 12 months for your music?
I'm recording my debut EP in December which is really super exciting. So I'm just getting hyped for that and just more gigs and keeping on keeping on!
Coco-May
Musical inspirations?
My musical inspirations are the souls who share their stories, opinions and inner-most thoughts, hurts and triumphs without hesitation. The people who are unabashedly themselves! The black women of soul who refused to be a minority in the 50's & 60's (Etta James, Billie Holiday, Aretha Franklin). The hippie revolutionists who refused to let hate win (Jimi Hendrix, Janis Joplin and Joan Armatrading) and the modern-day poets that fight for equality, human rights and the health of our planet (Lily Allen, David Bowie, Miley Cyrus and Macklemore). Those are the people that inspire me.
First experience of playing music live - where was it, how was it?
My first experience playing live was actually on X Factor in 2011. It happened to fall on my 16th birthday. I was young, blissfully naive and had no idea at the time that I had the ability to sing outside my own home and have people respond in a positive way. It was the most surreal experience I have ever had to date.

Do you write your own stuff?
Yes, yes I do! I am actually just finishing off my first album "I love me, I love me not". It has been many years in the making and I am so bloomin' excited for the moment that I can share my songs with the rest of the world.

What songs or musicians do you like to cover?
I love to cover any song that evokes an emotional response in me and in others. Music can heal in so many ways, and I'm so glad to be a part of that.

How's the live music scene in Cairns?
Honestly, I don't have much of a clue! I have recently moved here from Adelaide so I'm still joining the ranks!

Goals over the next 12 months for your music?
Ultimate goals are as follows: 1. Produce and release the album. 3. Get my songs played on good ol' Triple J, Facebook, mainstream radio etc. 4. Find a business partner/label/some type of funding to assist in planning a tour. 5. Tour the world and play for everybody who will listen.
You can check out the fresh sounds of Shaun Kane and Coco-May from 4pm at the West Cairns Bowls Club on Saturday November 11! Follow the MER Facebook page for details and event reminders.
---