Labor streets ahead in FNQ as election campaign officially kicks off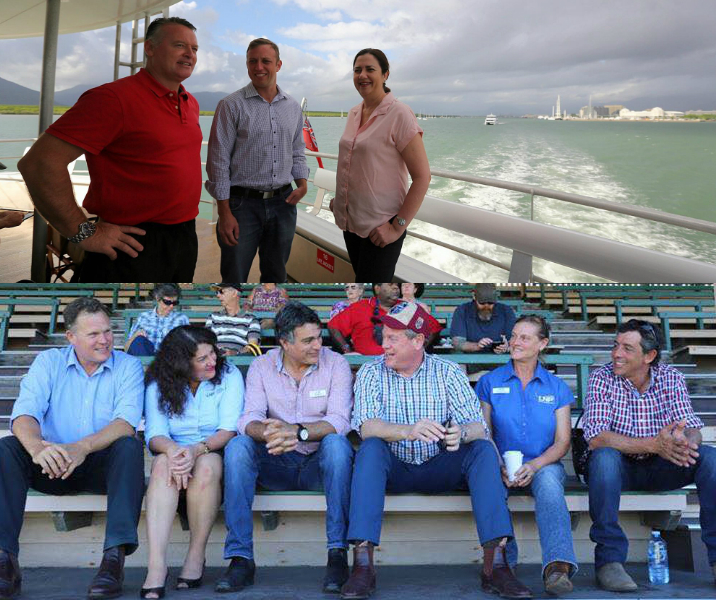 ---
Labor is the red-hot favourite for a clean sweep of four seats in the Far North - at least according to the online bookies.
Premier Annastacia Palaszczuk visited acting Governor Chief Justice Catherine Holmes at around 11am this morning to dissolve Parliament and confirm an election for November 25.
The Premier had previously ruled out an election being held in 2017 but cited the exit of scandal-ridden Labor MP Rick Williams to the cross-benches and a health battle by former Minister Bill Byrne as pressing reasons for reneging on her previous promise to run full-term and send Queenslanders to the polls in early 2018.
The local seats of Cook, Barron River, Cairns and Mulgrave are being talked up as crucial ingredients to the Labor Government's bid for re-election, with a raft of pre-campaign funding announcements showered on the region in recent months.
According to online bookmaker Sports Bet, the Liberal National Party is narrowly tipped to win the election, starting as $1.75 favourites against Labor's $2. Bookmakers are often credited with a higher accuracy rate when it comes to elections than polls and pundit predictions.
But in stark contrast to the tight statewide battle, local Labor candidates in the Far North today start the race as firm favourites.
Despite polling well in regional Queensland, One Nation candidates are at long odds to pick up the urban seats of Cairns and Barron River, and only fare slightly better in Cook. The Pauline Hanson-led party is currently ahead of the LNP candiate in the seat of Mulgrave, where Treasurer Curtis Pitt is all but a sure bet to retain his seat.
Here's a breakdown of today's odds:
CAIRNS
Michael Healy (Labor): $1.70
Rob Pyne (Independent): $3.50
Sam Marino (LNP): $4
BARRON RIVER
Craig Crawford (Labor): $1.33
Michael Trout (LNP): $3.30
MULGRAVE
Curtis Pitt (Labor): $1.05
Sue Bertuch (One Nation): $8
Karina Samperi (LNP): $21
COOK
Cynthia Lui (Labor): $1.65
Billy Gordon (Independent): $4.70
Penny Johnson (LNP): $10
---
Stay tuned to TropicNow.com.au for in-depth analysis and a focus on issues and policies during the Queensland Election period.
---