Students and teachers move in to state-of-the-art facilities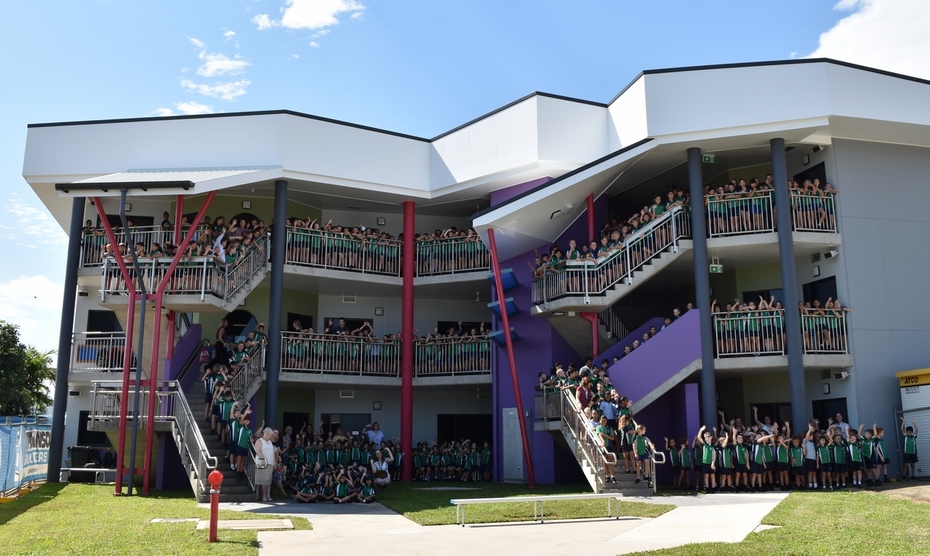 ---
St Joseph's School at Parramatta Park opened a new chapter of learning this morning with students entering the school's new Innovative Learning Environments for the first time.
The school's new buildings incorporate a series of ILEs which consist of multi-storey buildings for Years 1 to 6 and a separate ground floor building for Prep students.
The changes include a move away from the term "classroom" to a focus on "Learning Habitat" with principal Gavin Rick saying the school was evolving and brining learning into the modern age after the school celebrated its 90th anniversary last month.
"A habitat is a natural home for an organism, plant or animal, and we want our learning environments to be just like that – homely and having everyone in the learning habitats such as teachers, students and parents positively impacting each other," he said.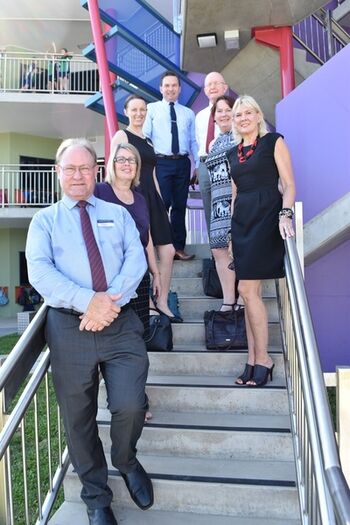 New outdoor learning and play spaces are currently being planned with input from staff, parents and students, with transformation of the school due for completion in February 2018.
Mr Rick said the Learning Habitats were designed to be open and the inclusion of sound proof break-out spaces and the selection and placement of furniture was also instrumental in creating discrete learning zones within the large space.
About 80 per cent of the school was demolished to make way for the new state-of- the-art learning facilities.
"As we evolve into the future and transform from the oldest school in the city to the most modern with the newest technological and pedagogical advances, we are not losing the essence of who we are," he said.
"What has stayed the same is the original vision of the Mercy Sisters of having a school of mercy, forgiveness and love.
"The schooling systems we all went through are very different today, so we've also spent a lot of time providing our teachers with professional development to keep up with all the changes in technology and teaching practices.
"It's really about getting our heads around changes in the world, keeping up with automation, digital technology and virtual reality and how we can use these aspects of the modern world in our learning processes.
"The amount of knowledge today has grown expediently, and we have to keep up with it.
"What hasn't changed, though, are the basics of literacy, numeracy and caring relationships between people, which was the original vision of the Sisters of Mercy."
---