Welcome anniversary as TNQ gears up for new era of China flights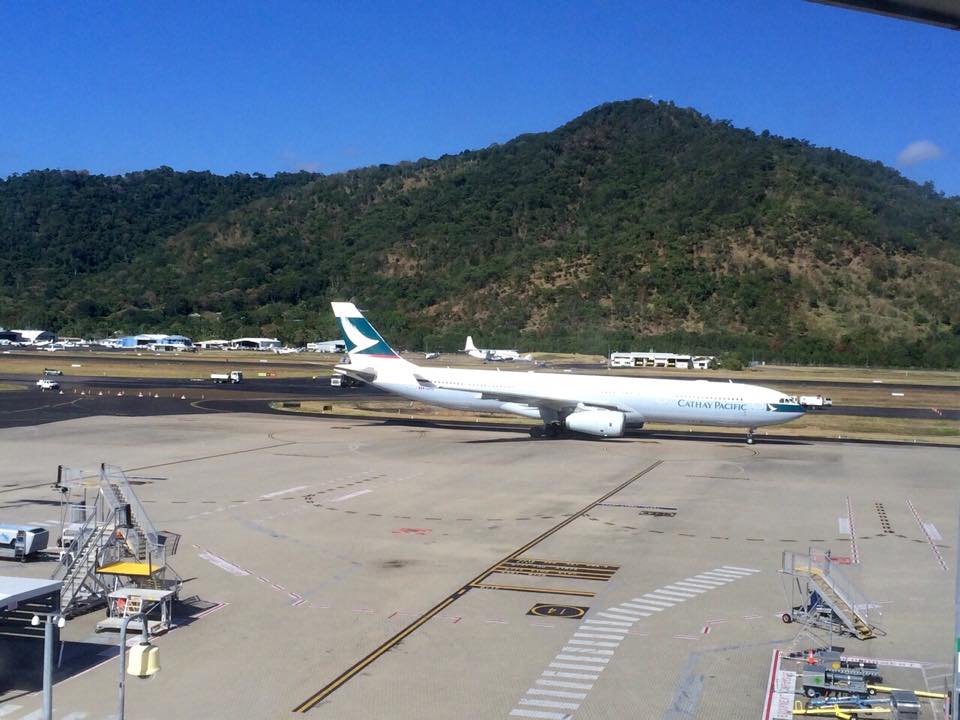 ---
Today is a very special anniversary at Cairns Airport, marking 24 years of scheduled flights by Cathay Pacific into TNQ.
The service provides direct international access for visitors to Cairns and the Great Barrier Reef, with the airport's chief commercial officer aviation Paul McLean congratulating Cathay Pacific on reaching the milestone.
"Since Cathay began operating into Cairns in 1993, they have carried more than 1 million passengers and tens of thousands of tonnes of freight between Hong Kong and Cairns, contributing billions of dollars to TNQ's economy," he said.
As well as bringing international visitors to TNQ, locals have been able to benefit from international travel options through Hong Kong to more than 80 destinations in 30 countries.
For Cathay Pacific airport manager Amanda Jessop-Shaw the anniversary is a reminder of the totally different international flight landscape in and out of TNQ in 1993, with the airline also opening options for locals to connect with routes to USA and Europe for overseas holidays.
"Japan was the big market back then and nobody had even heard of Cathay Pacific," she said.
"The demand was there for direct flights from Hong Kong and Cairns was making its mark and was a great market with the Great Barrier Reef.
"Before the Asian economic crisis Cairns was busier than I have ever seen."
Starting next week, Cathay Pacific will start a five-month trial of a new schedule where the full capacity of three flights from Hong Kong a week will be exclusively for Cairns and not shared with Brisbane.
The important anniversary comes as TNQ prepares to welcome the first direct flights between Guangzhou and Cairns by China Southern in December.
As exclusively reported by TropicNow in June, the three flights a week service will inject about $30 million in overnight visitor expenditure in the region a year for the next three years by brining 33,852 seats on an A330-200 aircraft.
---