Forecast for more rain but still an average cyclone season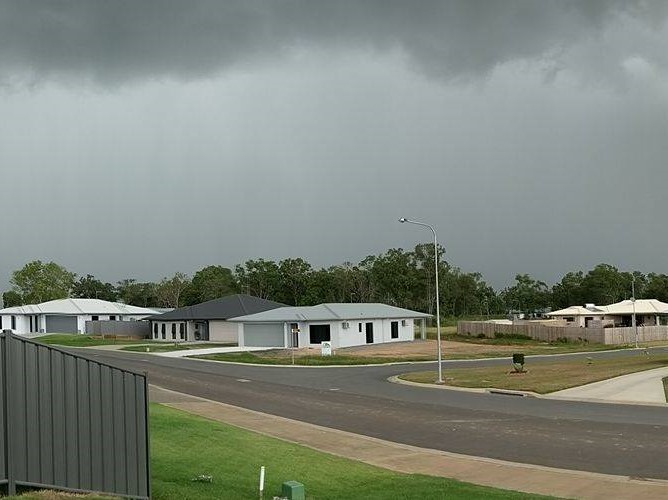 ---
Just what will the weather bring over summer?
With the Bureau of Meteorology actively on La Nina watch as of last week, it looks like we should keep our brollies within easy reach over the next few months with weather experts keeping an eye on the skies to see if TNQ will be hit by an active monsoon.
With wet weather likely in the north, the La Nina conditions could also bring heatwaves and fires to the south east of the country.
A La Nina could see a solid wet season in TNQ with climatologist and CQUniversity's Adjunct Professor of Environmental Geography, Steve Turton saying it was good news for drought declared areas in northern and central Queensland.
The forecast is further good news for TNQ after the region received heavy rainfall earlier this month when thunderstorms swept through.
"While the El Nino − Southern Oscillation (ENSO) remains neutral, models are suggesting that the tropical eastern Pacific Ocean will continue to cool, making a 50 per cent chance of a La Nina later this year," he said.
"Atmospheric indicators, including the Southern Oscillation Index which currently is at positive 12.5, suggests we're heading towards a La Nina.
"It's unusual for a La Nina to occur so late in the year, which means that if it does occur, history suggests it will probably be short-lived.

"We won't be looking at something like the back-to-back 2010-2011 and 2011-2012 La Nina events which caused major flooding to parts of Queensland. This will be a much weaker event."
And while it may mean rain in northern Australia, it is unlikely to be widespread with competing climate drivers across the country.
"We could potentially be in for above average rainfall in northern Australia for the next three months, however, the competing influence of warm waters to the north of Australia and cool waters in the eastern Indian Ocean, do not favour widespread rainfall for November to January," he said.
"In fact, a weak La Nina could mean a high risk of heatwaves and fire weather in the south-east of the continent."
As reported by TropicNow on 9 October, TNQ is set for an average cyclone season and if the La Nina develops it is likely to bring good rain but the chance of increased cyclone activity is limited.
Climate scientists will have a better idea about the future status of the current La Nina watch over coming weeks.
---