Modern Mexican makes its way to Cairns' Edge Hill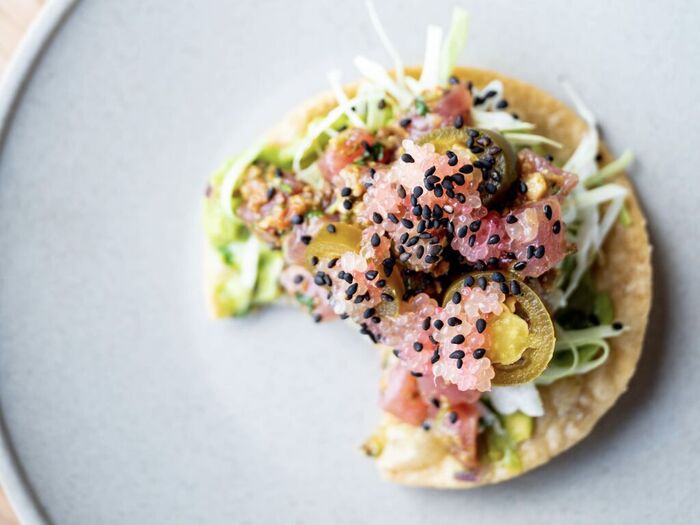 ---
It's no secret that Cairns is something of a mecca for bespoke bars and top quality food.
Neither is it a secret that a new drinking and dining destination is opening in Edge Hill – but we'll tell you about it anyway.
---
---
Renowned local restaurateur Sam Byrd – who opened Ozmosis in 2014 and later NOA and Hopscotch – is about to launch his latest project.
Tomorrow, he and business partner Davy O'Rourke (Mama Coco) are opening Guerrilla, a modern Mexican eatery and wine bar.
Though only a stone's throw away, the new bar will be departure from the "all-day, every-day eating house" NOA's known as locally.
"Guerrilla will essentially be two venues. A bar inside with a nice selection of tequila and natural wines, and a restaurant outside on the patio" Sam told Tropic.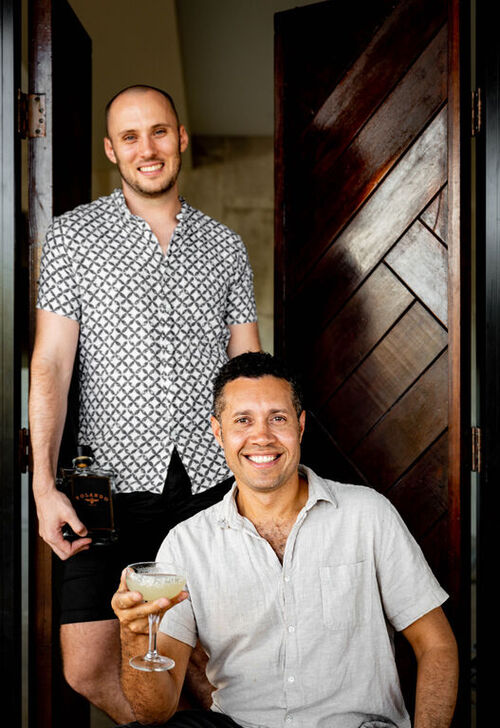 "The bar, which will be open till midnight, will have a dark, moody setting with dim lighting – probably attracting a younger clientele than what you'll typically find in Edge Hill.
"The menu is modern Mexican with a twist. Think finessed grazing plates where the produce really speaks for itself."
The duo has just dropped Guerrilla's menu, featuring a selection of small plates, tacos, salads, and pulled meat dishes to share.
We're particularly excited to try the snapper aguachile and fried zucchini empanadas, as well as any (all) of the tacos.
Guerrilla, located on 120 Collins Avenue, will open for dinner from Wednesday to Sunday, with lunch bookings to open after a month. Reserve your table now.
We caught up with local chef and taco connoisseur Daniel Crossman, who's in charge of crafting great food across both Guerrilla and NOA, as well as pleasing his biggest critic – his five-year-old daughter, Stella Blue.
The Tropic team think he's up for the challenge.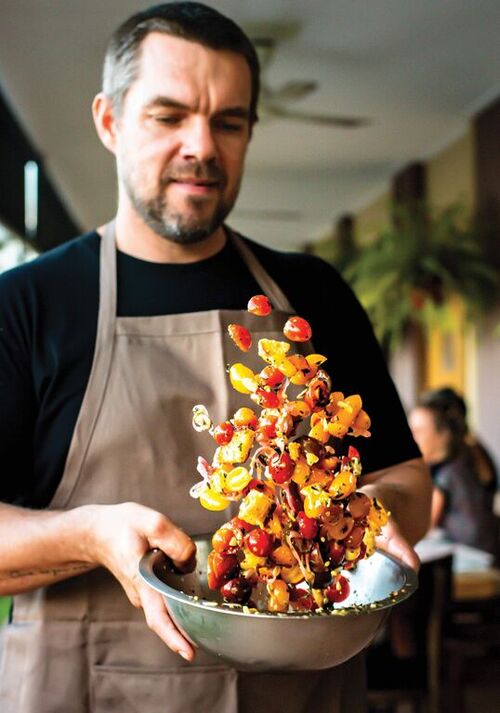 Q&A with Guerrilla's Head Chef Daniel Crossman
What brought you to Cairns?
That's a long story, but I was booted out of Bali with a dodgy visa in the middle of opening a restaurant. I then ended up in Albury cooking at a Chinese restaurant, living at my in-law's house, before I applied for the Head Chef role at Nu Nu Restaurant in Palm Cove. I haven't looked back, I love the tropics, it's home.
What cuisine would you like to see more of in Cairns?
Mexican!
What are five interesting things in your home pantry/fridge?
I have my starter dough for freshly baked bread every Monday.
I always have Healthy Boy soy, which has been the backbone of my Asian cooking for 20 years now.
My collections of super sharp Japanese knives – I recently purchased a 180mm Nakiri blade.
Milk kefir grain. I've started to play with the idea of making a sweet and sour dessert – maybe a kefir milk panna cotta with summer berries, with a crispy tuile to finish.
My daughter and I eat tacos together every Sunday night now, due to dad's obsession with Mexican cuisine at the moment – I'm fairly sure she'll refuse them soon.
The tortillas are from La Tortilleria in Melbourne, they're authentic and delicious and will be served at Guerrilla.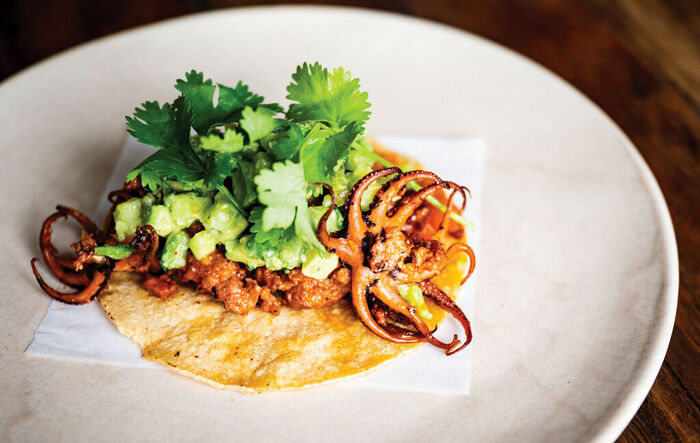 How would you describe your approach to cooking?
I'm inspired by my surroundings every day and I have a great passion for cooking and chefs.
I always have a strong foundation, good technique, and use local and in-season produce as much as possible. The ideas bubble up from there and become the food our diners eat every day at NOA.
Is there any produce you were surprised to find growing in FNQ?
My breakfast Chef Roxley recently surprised me with some maracuya grown in his garden. A maracuya is a Balinese passionfruit, it's very sweet, refreshing, vibrant and rare. When we were allowed to travel I ate them every day in Bali.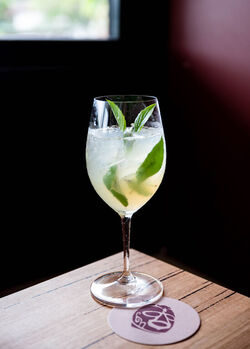 What's your breakfast/lunch go to at Rusty's?
Vietnamese banh mi and an ice coffee at Annee's Caphê Sua Da.
What are your earliest memories of food?
My grandmother's banana custard, my grandfather cooking the family BBQ, my mum's egg and bacon pie and the day my auntie cooked my brother and I boiled sausages for dinner – yuck.
What's your favourite food and drink at NOA and Guerrilla?
At NOA it's our roast pork belly with soubise, mango relish, Davidson plum and seaweed salad.
The drink of the day for me at the moment is our Sakura Sour with Bourbon, pineapple vanilla orange and soda. Guerrilla is a work in progress, but I hear the tequila and tacos will be next level!

Find the rest of this story (and one of Dan's suadero taco recipes) in Tropic Magazine Issue 28.