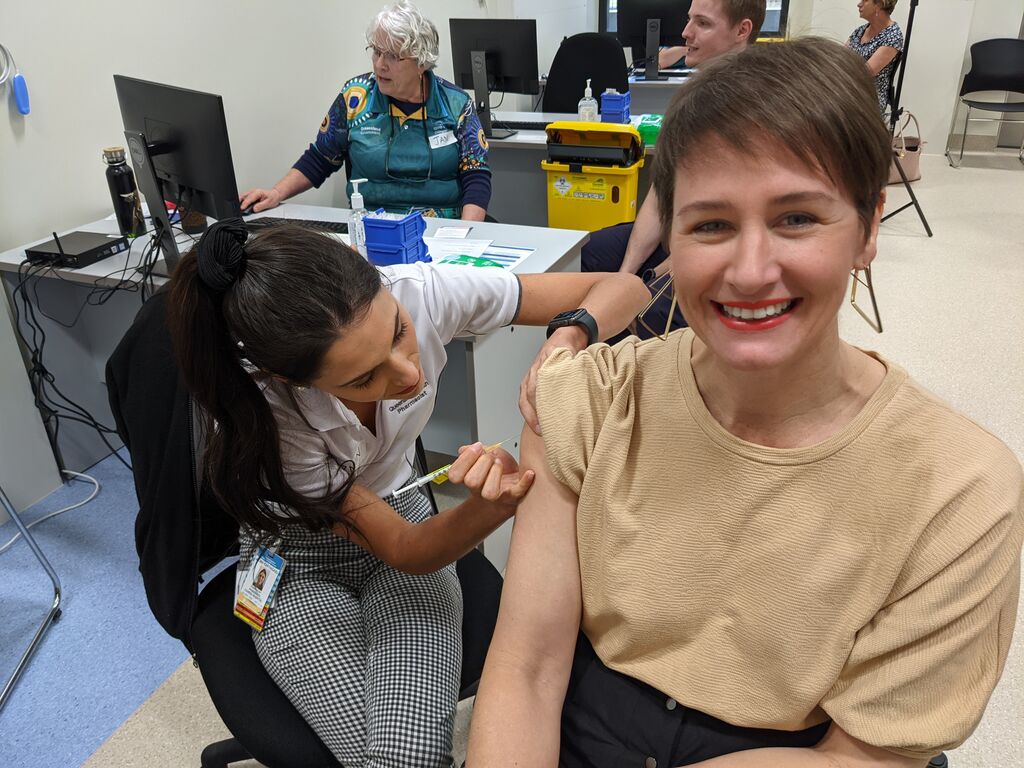 ##MainPoints##
The Cairns and Hinterland Hospital and Health Service is aiming to administer 700 jabs per day at a new COVID-19 vaccination centre at the Cairns South Health Facility in Edmonton.
The facility has opened this week to people aged over 40, with both the Pfizer and AstraZeneca vaccines available.
Dr Don Mackie, the health service's Executive Director of Medical Services, took local media on a tour of the facility this morning.
Tropic Now's Managing Director Leah Horstmann was among those to receive their immunisation.
##ArticleBannerAd##
"We're following the Commonwealth guidelines in terms of who gets AstraZeneca and who gets Pfizer," Dr Mackie said.
"We really strongly prefer that people book over the phone or online before they come because we've already fully booked up both of our clinics, here and at the Cairns Hospital.
The Cairns Hospital Clinic has been vaccinating about 700 people per day, and it's hoped the new hub will ease pressure on the system, which has been plagued with delays.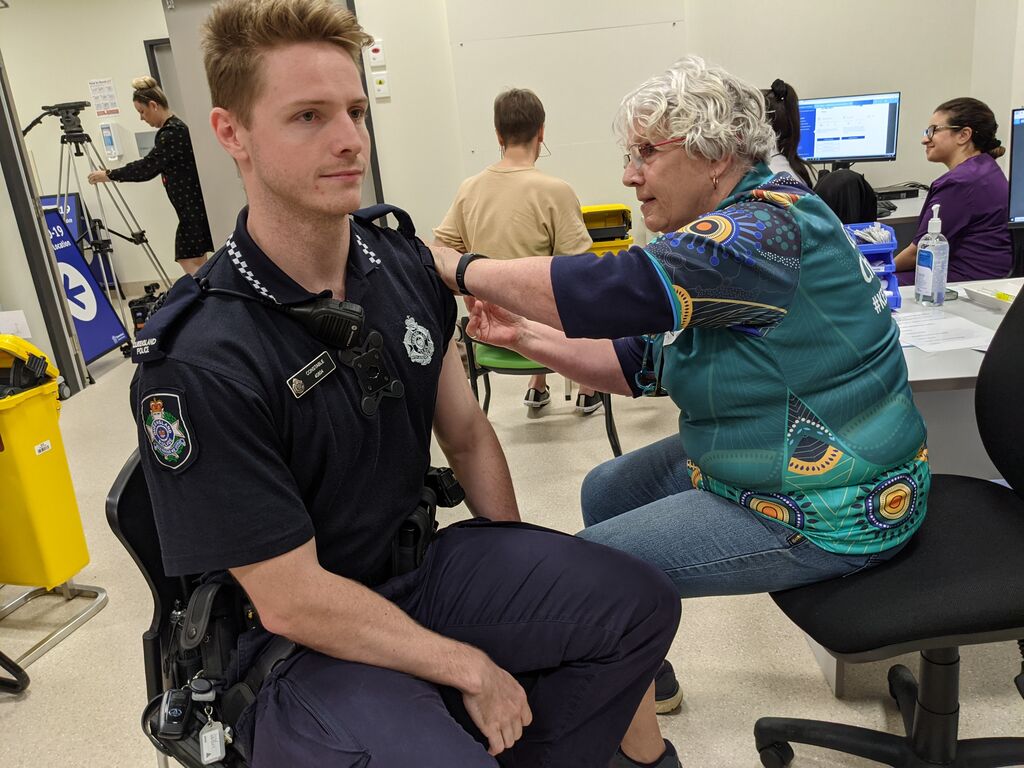 There are also plans for a secondary vaccination hub north of the city while the region's main rural facilities, including Atherton, Mareeba, Innisfail and Mossman hospitals, will also offer both vaccines.
##PQ##
"With the Victorian lockdown, we experienced high demand for COVID-19 vaccines at our hospital, and people enduring long waiting times either on the phone, or in person," Dr Mackie said.
"We apologise for this – it was unavoidable.
"Once we get a couple of the hubs out in the community, which is of course closer to where people live and more convenient, we're going to run the number of immunisations through the Cairns Hospital Clinic basically back down to staff and some of those priority workers as they come through.
"It depends on how we get on with the north hub, but (that will occur) certainly within a month."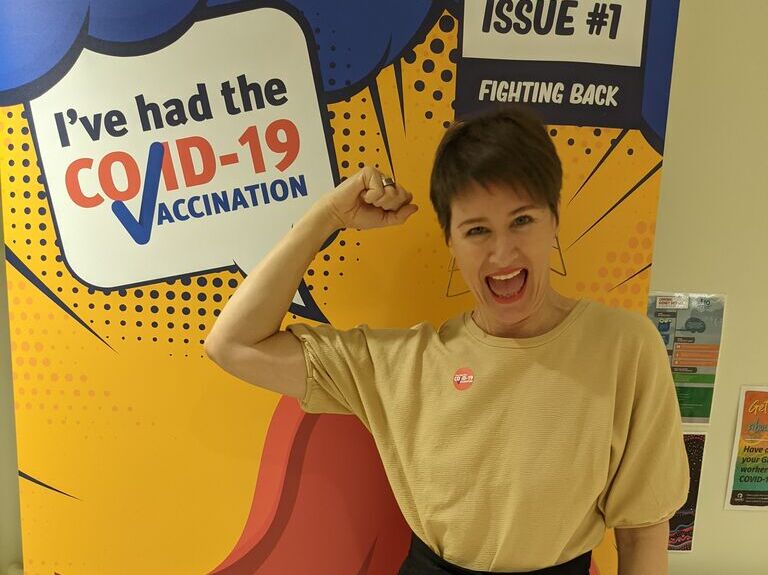 Speaker of the Queensland Parliament and Member for Mulgrave Curtis Pitt said that the Cairns South Health Facility is set up for providing the COVID-19 vaccine on a larger scale.
"When advocating for funding for the Cairns South Health Facility, it was always my intention that it should be versatile enough to enact a range of health responses, with flexibility to address changing community requirements," he said.
"Establishing Cairns' first walk-in vaccination centre at the Cairns South Health Facility demonstrates that these objectives are being met."
The centre has free car parking onsite and bus route 142 provides a public transport option between Cairns CBD and the southside.
You can register to book your jab online here, or call 1800 861 863.
Main points
A COVID-19 vaccination hub has opened at the Cairns South Health Facility in Edmonton
Health authorities are aiming to administer 700 jabs/day at the new clinic
There are plans for another hub north of the city, to further ease pressure on the Cairns Hospital clinic
While we can accept walk-ins, it's going to be tight