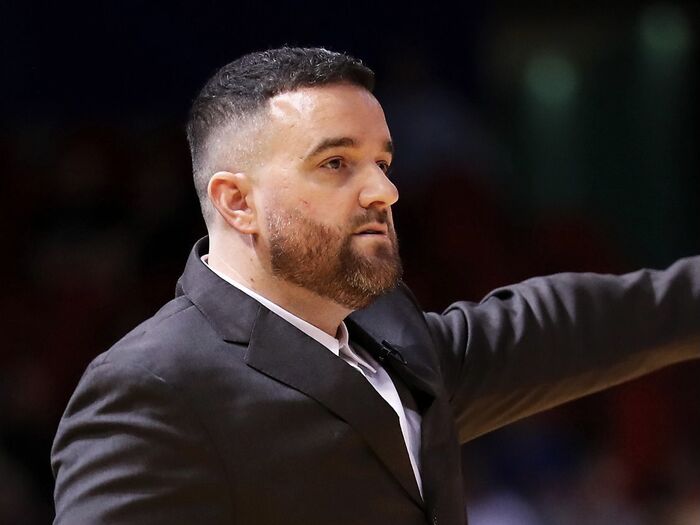 ##MainPoints##
The CQUniversity Cairns Taipans has announced Adam Forde as the NBL team's new head coach, after signing him on for a two-year contract.
As lead assistant, Forde helped the Sydney Kings to the minor premiership and a spot in the Grand Final in the 2020 season before being elevated to the position of head coach immediately prior to the NBL21 season, which tipped off last December.
The 39-year-old parted ways with the club in May.
Originally from Western Australia, Forde has had extensive experience in the NBL since joining the Wildcats in 2011 as an assistant coach.
He was part of four championships with Perth between 2014 and 2019.
##ArticleBannerAd##
Taipans President Troy Stone said Forde was the outstanding candidate in a comprehensive selection process, which included multiple interviews and in-depth analysis.
He is well-regarded for his calculated coaching, meticulous approach to scouting, strong player relationships and work ethic.
"We are really pleased to welcome Adam to the Taipans," Mr Stone said.
"The interview process and recruitment for this role has been lengthy and detailed, with a number of talented and qualified coaches.
##PQ##
"He has worked extremely hard in this league for over a decade, and his time is now."

Adam Forde said he was looking foward to moving to Far North Queensland and becoming part of the Taipans family.
"I'd like to thank Troy Stone, Mark Beecroft and the Taipans Board for this opportunity," he said.
"I really appreciate the process that they implemented to ensure that this was absolutely the right situation for everyone involved.
"I've respected what the Taipans have achieved over the years and how they've carved out such a strong and significant presence in the community.
"I think I'll be able to complement this organisation as we share the same core values and ambition to see this team win a championship."
Forde is currently interim Head Coach of the Hawke's Bay Hawks in the NZNBL and will move to Cairns with his partner Kylie and son Carter next month.
Main points
Adam Forde has signed on as head coach of the Cairns Taipans for two years
Most recently he was head coach of the Sydney Kings and the Hawke's Bay Hawks in the NZNBL
The 39 year-old and his family will move to Cairns next month
Adam proved at every stage that he is the best candidate for us