Cairns Art Gallery set to make Archibald history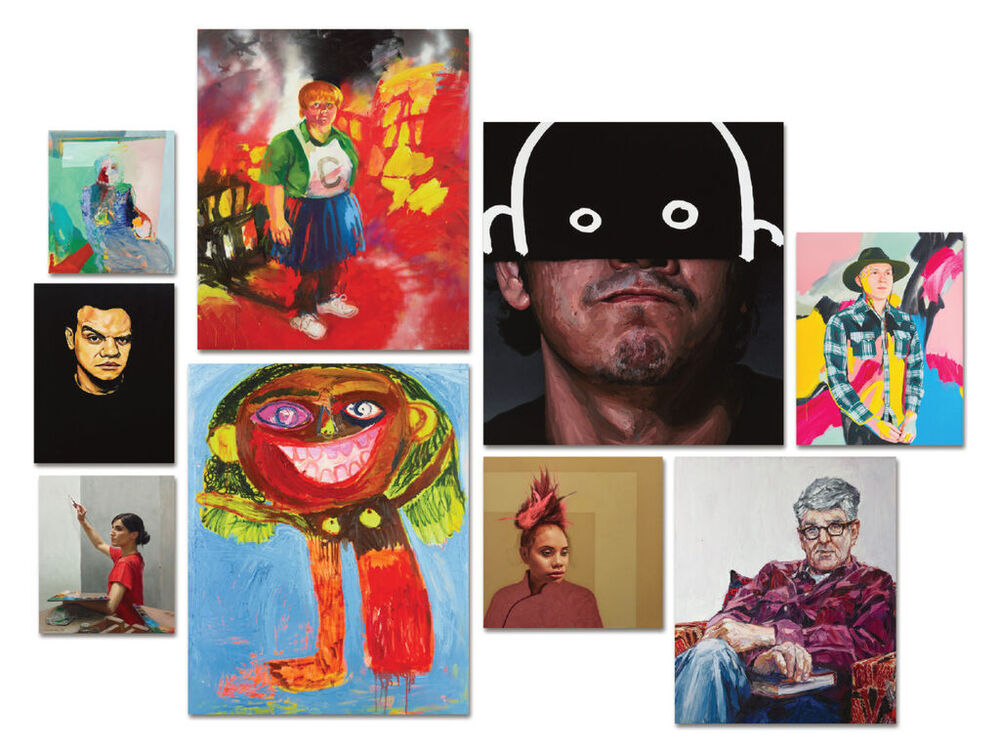 ---
Our city's greatest art coup is on its way.
Cairns Art Gallery will make history in just ten days, becoming the first Queensland venue to host the Archibald Prize.
Traditionally, the Archibald only travels between New South Wales and one Victorian venue.
But this year, the Art Gallery of NSW has selected Cairns among many other contending galleries to host Australia's most prestigious portraiture exhibition.
---
---
Gallery Director Andrea Churcher said the decision is a testament to our "growing national reputation and rich artistic heritage."
"The Archibald Prize is one of the most popular and prestigious exhibitions in the Australian art calendar," Andrea said.
"We are thrilled to have been selected as the exclusive Queensland venue and the only venue outside of NSW to host the Prize this year.
"It will be a huge tourist drawcard for the city, highlighting Cairns as a major cultural destination in North Queensland."
Chronicling the changing face of our country, the Archibald is a who's who of Australian culture – from politicians to celebrities, sporting heroes to artists.
Last year's Prize saw a record 1,068 entries and the first Indigenous winner in its 99-year iteration.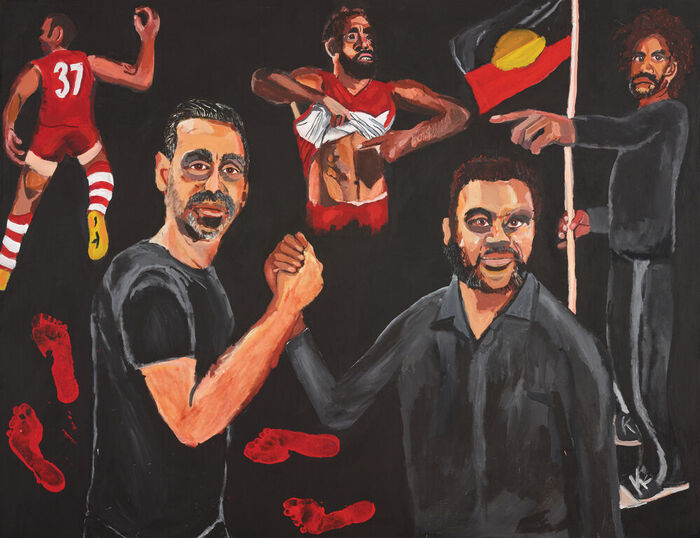 Vincent Namatjira – great grandson of Albert Namatjira – won the 2020 Archibald Prize for his work Stand Strong for Who You Are, featuring former AFL footballer and Swans great Adam Goodes.
The 37-year-old's success followed Meyne Wyatt's self-portrait Packing Room Prize win – judged by the gallery staff who receive, unpack and hang the Archibald entries.
The two works simultaneously marked the first year an Indigenous artist was awarded any Archibald prize.
"This is a really special moment for me," said Namatjira, appearing at the ceremony via video link.
"What an honour it is to be the first Indigenous winner of the Archibald prize.
"It only took 99 years. I'm so proud to be the first but I also have to acknowledge all the Indigenous finalists and Indigenous sitters for this year and past years."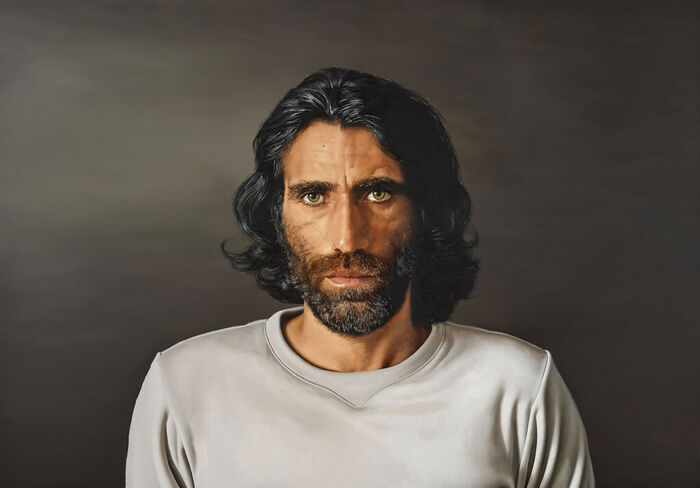 Namatjira describes his portrait subject, Adam Goodes, as "a proud Aboriginal man who stands strong for his people."
"I first met Adam in 2018, when he visited the school in Indulkana where I live, as part of his work promoting Indigenous literacy," he said.
"When I saw the documentary The Final Quarter about Adam's final season of AFL, my guts were churning as I relived Adam's experiences of relentless racism on and off the field.
"Memories of my own experiences were stirred up and I wanted to reach out and reconnect with Adam.
"We share some similar stories and experiences – of disconnection from culture, language and Country, and the constant pressures of being an Aboriginal man in this country."
Namatjira's and Wyatt's works, along with 53 other finalists, will be on display at the Cairns Art Gallery from 20 March to 2 May.
The exhibition, which normally attracts an admission fee between $16-25, will be free to visit as part of the Gallery's belief that everyone should be able to experience art.
The 2020 Archibald Prize also comes with a packed calendar of events, from artist talks by previous and current finalists, to classes and competitions for budding portraitists.
Visit cairnsartgallery.com.au for more details.
---
Q&A with local artist and Archibald finalist Andrew Bonneau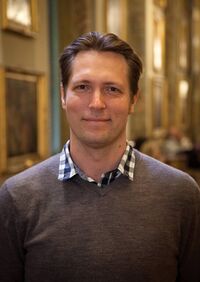 Andrew Bonneau, born in Tasmania but now based in Cairns, was a 2017 Archibald Prize finalist.
His painting of sculptor Ayako Saito was painted in ten four-hour sessions over a period of months.
He completed the painting in Cairns by borrowing Saito's clothes and putting them on a mannequin.
Andrew will also be a guest judge for this year's Young Archies in Cairns.
As a past finalist, can you describe the significance of the Archibald Prize?
When I was an art student living in Sydney, I used to visit the Archibald every year and imagine one of my paintings hanging in the gallery, so it was nice for that to happen eventually.
The exposure was very good, a huge amount of people got to see my work; it's certainly one of the most visited exhibitions in Australia and as a result of being a finalist I also received several major commissions.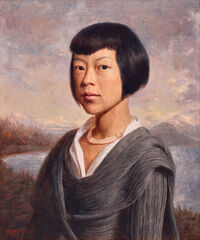 Aside from the artwork, what do you think the exhibition will bring to the Gallery and our city more broadly?
It's good to see the ambition of the Cairns Art Gallery in securing major travelling exhibitions.
It's important for anyone who appreciates art to see as much work in the flesh as possible.
I think at this time especially, when it's been made difficult to travel interstate, Cairns locals will appreciate the exhibition coming to them.
Which work are you most looking forward to seeing in this year's exhibition?
I think both Peter Wegner and Tsering Hannaford have done very good paintings.
It will be nice to see them in the flesh.
Read the rest of this story in Tropic Magazine Issue 28.