To be a part of the creative process at JUTE
You can grab a rare behind-the-scenes insight into the theatre making process at a special JUTE event this Friday night.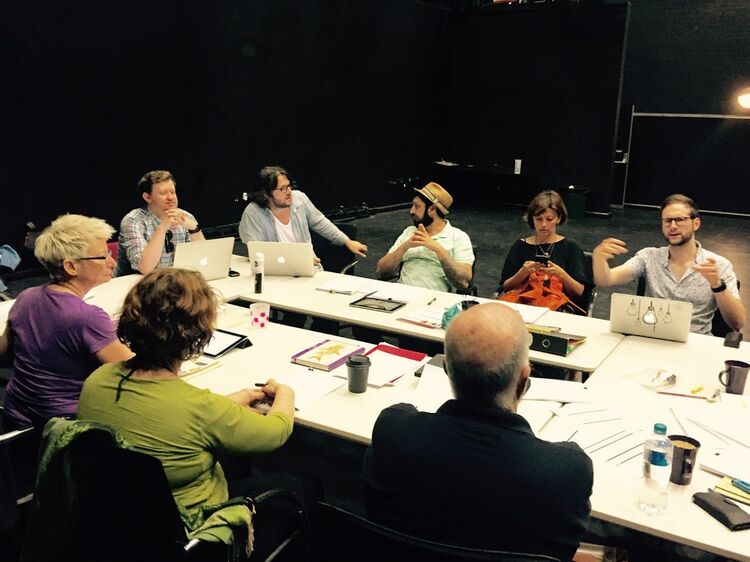 ---
Cairns audiences will get a unique chance to step inside the creative process at a special Jute event this Friday night.
"Doug is Hamlet" is a local play based on the Shakespeare classic being developed by a creative team at Jute, and theatre fans are invited to get a sneak peak at the play's development process as it unfolds.
This Friday 19 August marks the last day of creative development on the play, a meditation on indecision and inaction starring Doug Robins in his second production with JUTE.
Doug is well known to local audiences for his first work "Propelled". The 26-year-old actor and James Cook University drama graduate is a wheelchair user living with Duchenne Muscular Dystrophy disease.
The local theatre company commissioned the script last year with plans to produce the work in early 2017. It will be staged here in Cairns and also tour to Brisbane as part of Access Arts second disability arts festival.
"The scenes developed in the first creative development are funny, ribald, push at political correctness and play with a language that is half-way between Shakespeare and Beckett.
"The characters fail to notice the rotting fish - something is rotten in the state of Denmark - they cannot move, cannot make a decision, cannot make change and are moving inexorably towards the open grave which they fail to notice.
"It's an exciting vision for a work that asks an audience – what is the price of inaction, what are the consequences of our actions. To be or not to be?"
Friday night's performance runs for about 60 minutes, with tickets on sale now for $10.
---