Tough times in local art market but potential for international growth
The arts industry is under financial pressure but international markets and events such as the Cairns Indigenous Art Fair could turn that around.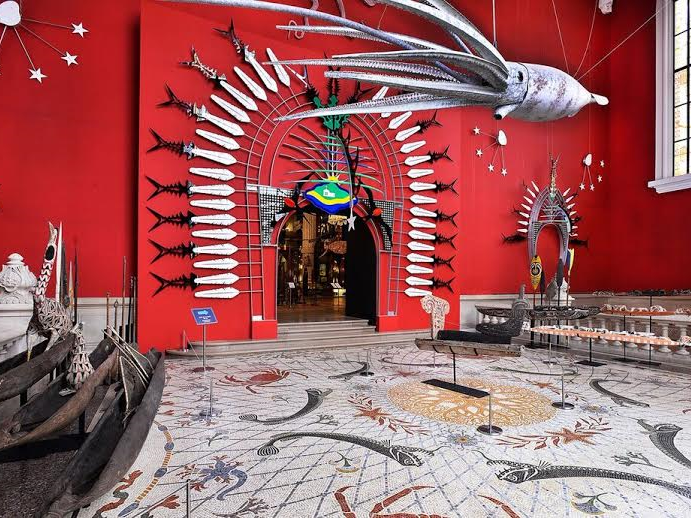 ---
A perfect storm that combines the sluggish economy in the long wake of the Global Financial Crisis with government funding cuts means the arts industry is struggling financially.
Public money doesn't last forever and we know that. But while some arts organisations and events suffered fatally, the Federal Government has upheld its responsibility to facilitate a transition to private sponsorship for the industry in general.
New grant schemes such as the Catalyst fund are there to fund ambitious projects or ventures on the proviso that a significant amount (if not a matched amount) of philanthropic support is committed also.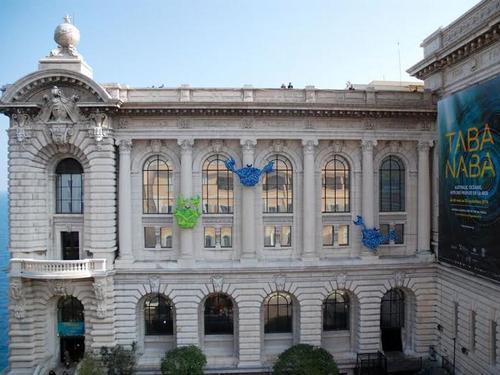 International art shows are the kind of ventures which Catalyst looks to support. This is because international projects tend to generate more financial interest in our domestic market from abroad.
It's about marketing and promotion and spending money to make money as opposed to spending money with no hope of emancipation.
If managed with compassion and strategy, such a direction could be exactly what the arts needs to truly thrive at an equal level in being equally supported both independently and publicly.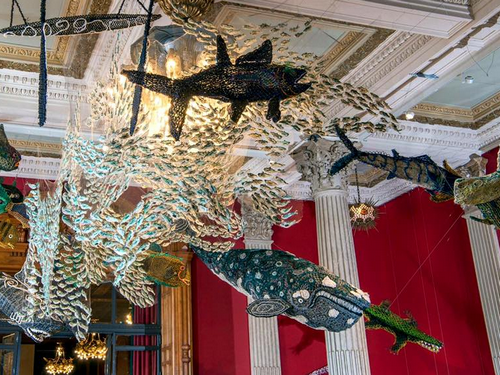 One such project which epitomises these new emerging values of seeking a more sustainable industry is the 'Australia: Defending the Oceans at the Heart of Aboriginal & Torres Strait Islander Art' exhibition being held in Monaco at the Oceanographic Museum.
This exhibition is curated by Brisbane based gallery director Suzanne O'Connell in partnership with Stéphane Jacob of Arts d'Australie in Paris. They have collaborated with a range of Indigenous art centres, including Girringun Aboriginal Art Centre here in Far North Queensland (famous for its production of miniature and massive Bagu sculptures), Erub Arts (AKA Darnley Island Art Centre), Pormpuraaw Art & Cultural Centre, Australian Art Network and Creative Move.
The exhibition will showcase numerous works by several important Aboriginal and Torres Strait Islander artists to the European art market from until September 30 this year. The exhibition features large installations and numerous sought after ghost net sculptures. The exhibition's overall concept is to use visual art to showcase the love and connection, as well as the protectiveness, Aboriginal and Torres Strait Islander peoples have for and over their sea territories.
The 'Defending the Oceans' exhibition is part of a larger exhibition, the "Taba Naba - Australia, Oceania, Art of the Sea Peoples' and will feature a large program of performances and artists talks. It kicked off with a special concert event in Lyon on March 24 with a performance by the Zugubal Dancers at the Musée des Confluences.
'Defending the Oceans' follows the Museum's tradition of exhibiting high standard contemporary works by the likes of Damien Hirst, Huang Yong Ping, Mark Dion and Marc Quinn (to name a few). The other two component exhibitions which, alongside 'Defending the Oceans', makes up the "Taba Naba - Australia, Oceania, Arts of the Sea People" are 'Living Waters' and 'Oceania Islanders: Past Masters in Navigation and Artistic Expression'.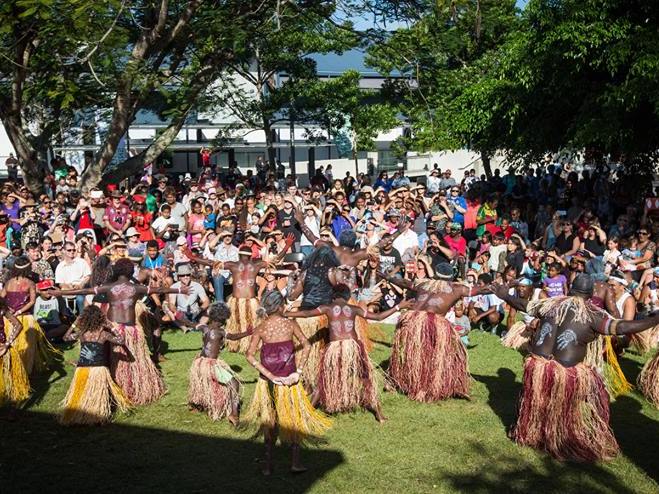 This project and exhibition is expected to be one of the largest in Indigenous fine art promotions abroad. It will also no doubt lead to a huge boon for our domestic art market and events.
Which leads me of course to the Cairns Indigenous Art Fair (CIAF), hosted here in the Tropical North in just over two months time on July 15 to 17.
CIAF is an event which attracts thousands of art lovers to our region and presents the best of contemporary Indigenous art to the wider market.
Because it opens the art fair season each year in July, CIAF sets the standard for artistic output. It also contributes to our growing credibility and reputation (along with the Laura Dance Festival) for producing some of the best and most unique artworks within the Indigenous art sector. We are even challenging the output of places like the Central Desert.
While you may not have time or resources to make a quick trip to Monaco to see the 'Australia: Defending the Oceans, at the Heart of Aboriginal & Torres Strait Islander Art' exhibition before it closes at the end of September, I urge everyone to consider visiting CIAF or one of the associated events.
Local support from our community is vital to ensure that events such as CIAF remain viable and continue to grow. The opportunities for our region's arts industry are immense and, as the Monaco exhibition shows, there is international interest in what we can produce and create right here in our own backyard.