Why isn't the croc safe message getting through?
Chilling photo of a family wading in a mangrove-lined creek on Cairns northern beaches has sparked concern and outrage about croc safety awareness in the north.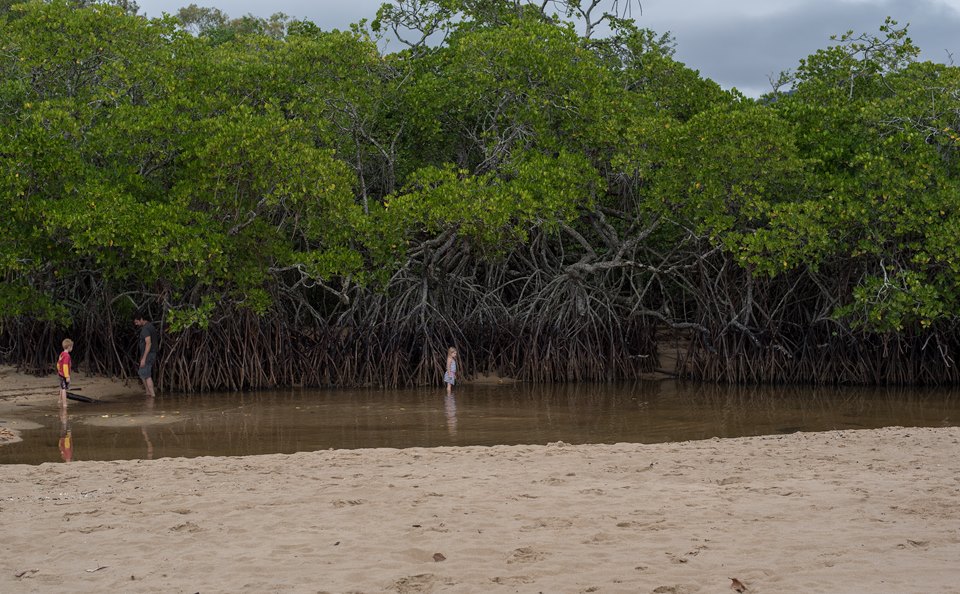 ---
It is an image that will send chills down the spine of any parent in the tropical north.
Despite all of the warnings and coming just weeks after the death of a woman at Thornton Beach, a photo has emerged of a young family wading in shallow water on the northern beaches of Cairns.
The photo has attracted hundreds of shares and comments on social media and sparked outrage and heated demands for everything from croc culling to croc awareness classes in schools.
The incident also comes at the height of warnings about crocs sighted at Kewarra Beach, including a viral video of a croc swimming close to the shore just a few days ago (see video below).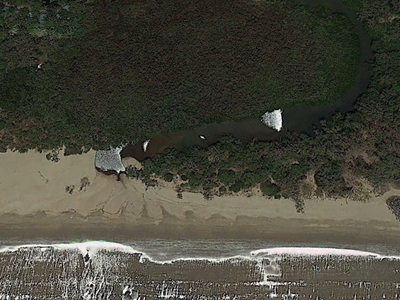 Lindy Ross, who took the photo of the young family wading in water on Saturday, said she posted the photo on social media as a warning to others.
"I absolutely cannot fathom the stupidity of some people," she wrote.
"This is at the creek at Kewarra Beach.
"I could not believe what I was watching.
"On the bank down into the water there is a very large croc slide.
"I did warn the father that there are crocs and that there is a very large croc slide on the embankment which happened yesterday (Saturday). He stated and I quote 'no there isn't' and looked at me as if I were the stupid one."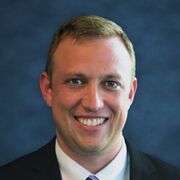 The publication of the photo coincides with the launch of a wide-ranging consultation process to gauge community attitudes towards a range of crocodile management issues.
Environment Minister Dr Steven Miles said the government was rolling out a $5.8 million croc management policy.
"Environment and Heritage Protection officers will be on the ground in Cairns from Monday 27 June to conduct a series of consultation meetings with key organisations including Cairns Regional Council, Tourism Tropical North Queensland, the Queensland Crocodile Conservation and Protection Society, Surf Life Saving Queensland, and Hartley's Crocodile Adventures," he said.
"An important part of the Queensland Government's crocodile management review is to establish what's working and what can be improved and that's why it's important to seek the views of the community".
Dr Miles urged members of the public to share their views through an online survey as part of the government's review of crocodile management in Queensland.
---