Local entrepreneur's vision for Edge Hill gallery stalled by legal action
Edge Hill's Melissa Sinclair has a bold vision for her gallery space - and for Cairns - but legal action by local residents has put a stop to all that for now.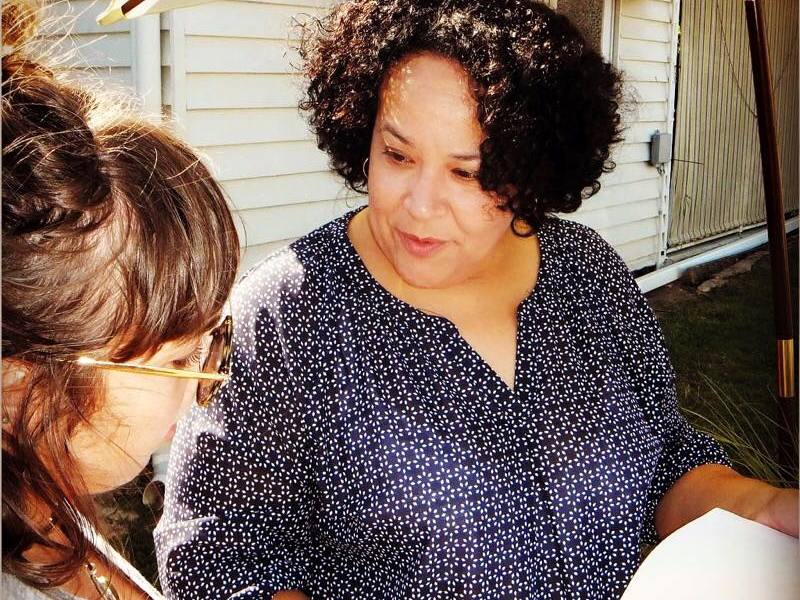 ---
Nearly 50 Edge Hill residents have joined forces in an extraordinary legal move to stop a boutique art gallery being built at 1 Fleming St.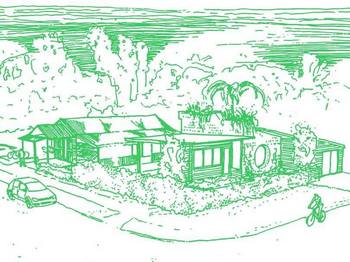 The group of residents have lodged an appeal in the Planning and Environment Court against Cairns Regional Council and project proponent Melissa Sinclair after council approved the project last year.
A total of 49 residents living on or near Fleming St want council's original decision over-turned and the proposed gallery, office and residence scrapped altogether.
High-profile local journalist Roz Pulley, who lives on Fleming St and has written articles about the resident's objections in The Cairns Sun, is one of those opposing the project in the courts.
The resident's objections include issues with car parking and potential detriment to the heritage character of the high-end suburb, where traditional Queenslanders sell for more than $600,000 at a minimum.
The project's proponent Melissa Sinclair today declined to comment on the matter because it is before the courts, with the resident's case to be heard on 15 July.
During the approvals process last year, Ms Sinclair spoke of her vision for the gallery space with plans to contribute to a "more positive, creative and global dialogue" about the future of Cairns.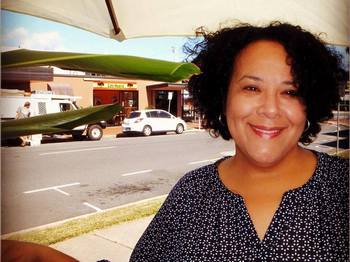 Ms Sinclair was concerned and frustrated by misinformation about the intentions and scale of the refurbishment. Local councillor Max O'Halloran strongly supported the resident's objections and voted against it in council.
Last year, Ms Sinclair spoke of her love for the cottage and location of her property at 1 Fleming St.
"When I first saw this cottage in Edge Hill it was love at first sight", Ms Sinclair said.
"I thought it spoke of a certain humble dignity. When people had time for a cup of tea. I thought this old lady may have life in her yet. Something that could be wonderful and a valuable asset to the community."
Ms Sinclair had planned to engage award-winning local architect Jesse Bennett - who last year won a National Architecture Award for his Edge Hill home called Planchonella House - with a view to completing the project by mid-2016.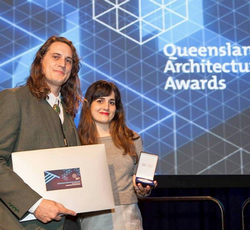 Ms Sinclair said she wanted the gallery to feature and promote art from Far North Queensland, including traditional indigenous and more modern art.
"The council's town planners noted my proposal was in compliance or could be made to be compliant with the town planning code and I was pleased to see they recommended it be approved," she said last year.
"In particular they determined the project was of a small enough scale that it wouldn't impact traffic.
"The focus in working with architect Jesse Bennett will be getting the gallery space and car park done, and then we'll turn our attention to the residence."
As a geographer and researcher with a passion for landscape management, sustainable livelihoods and social justice, Ms Sinclair hoped the project would contribute to the broader community debate about the future of Cairns.
Ms Sinclair believes Cairns has great potential as a creative, innovative leader in the expanding tropical world over the next 20 years.
"As a city in the tropics Cairns has a lot to offer the world into the future," she said.
"Creative industries both on the cutting edge and the more traditional sector have a part to play and I'm looking to providing a space for that.
"I want the space to contribute to and expand the dialogue of Cairns being a premier city with stronger links to Asia and the Pacific."
---