How local design can shape the future of Cairns
A panel of five young designers want to spark a debate about regional design and how it impacts the future of Cairns.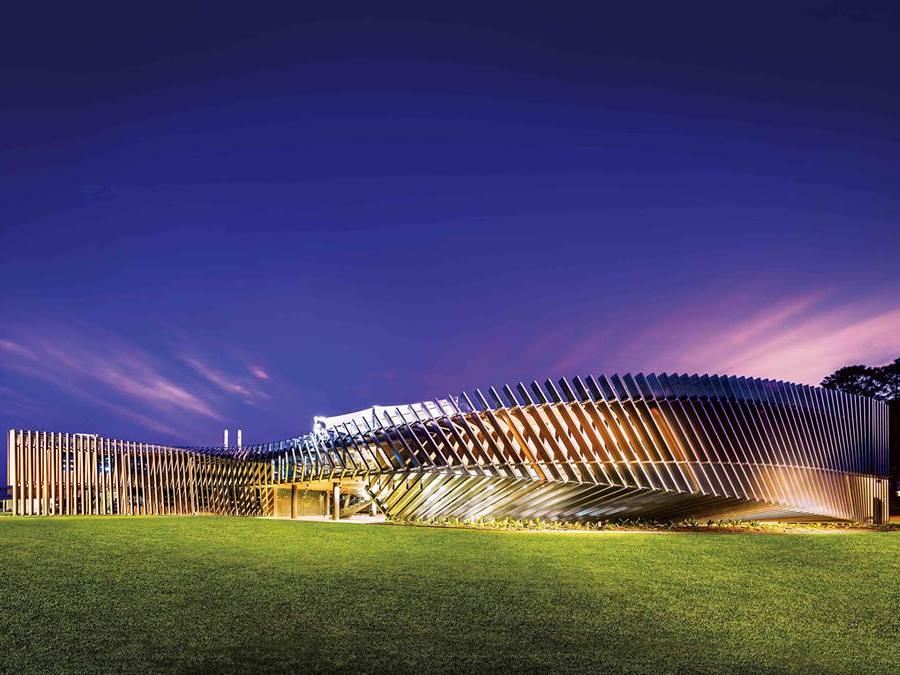 ---
World renowned graphic and industrial designer Robert L. Peters once said:
"Design creates culture. Culture shapes values. Values determine the future."
If that observation by Mr Peters rings true, a panel of young Cairns designers appearing at an upcoming debate hosted by the Cairns Institute have a very important job ahead of them.
Pictured left to right, Hansley Gumbaketi, Grace Lambeth, Sam Batt, Matthew Tickner and Stefanie Field work in a range of design fields, from architecture and planning to graphics and arts.
Appearing on stage at the Emerging Designers Panel event called "Designed in Cairns" on May 26, the panel of five want to spark a debate and create community dialogue about what type of contribution local designers can make to the future of development in Cairns.
The panel will examine subjects such as regional vs global design styles and whether regionalism – a localised identity and qualities unique to each regional area – is a "lost cause" in our globalised, homogenised, always connected world.
They are lofty and complex questions, but this talented group of under-35s is keen to kickstart the debate.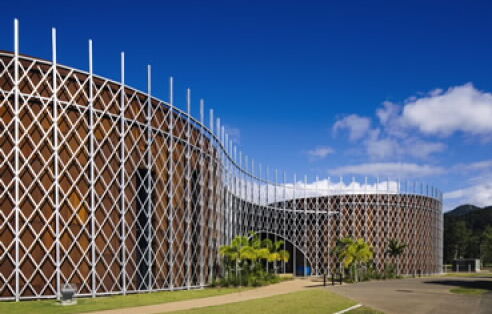 Tropic Now sat down with three of the panel members to discuss the upcoming panel event.
---
Why do you think this panel is important for Cairns?
Hansley Gumbaketi: There are big picture issues for Cairns to consider. As our population grows, we need to ask where we put all of these people, how that larger population will affect our identity as a regional city, and even asking ourselves are we even regional anymore? These are important issues for the future of Cairns that we should all be involved in, especially younger generations.
Sam Batt: As the future professional custodians of our community, we should be talking about the terms on which we develop.
Matthew Tickner: Cairns is dwelling on the cusp of significant growth and it is important for the younger generation of Cairns to fully grasp the future of the Far North and begin discussing how it will impact our Region. This Panel allows these ideas to be shared in a public domain and start the ball rolling for further discussion.
What could attendees take away from the Designed in Cairns panel?
HG: I will be speaking on the overarching theme of regionalism and whether it serves Cairns to keep a regional identity in the midst of a shifting global world. Spillover effects are being felt through the rhetoric of "increased urbanisation". What was once regional, rural and remote is becoming accessible as it becomes sought after by the once-upon-a-city-dweller. These are important issues I'd like attendees to think about and continue debating long after the event.
SB: Attendees will be challenged to imagine a Cairns that needs to step out of it's comfort zone or prepare to be forced out of it.
MT: A strong sense of what Cairns has to offer locally with thought provoking ideas to further develop the design community of the Far North.
---
To register for the free Designed in Cairns event, click here.
---