Leading economist says Cairns will go "boom" while mining towns go bust
Australia's economic shift from resources to services will result in good times ahead for tourism cities such as Cairns.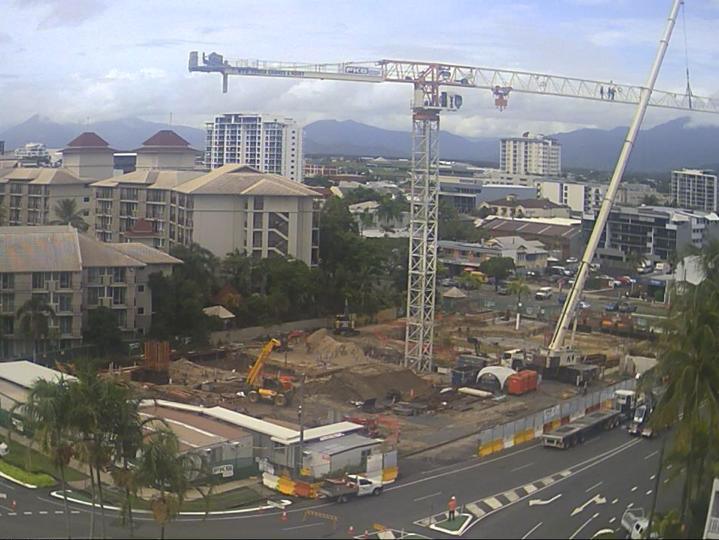 ---
Local small businesses and retailers in tropical north Queensland may paint a different picture, but the predictions of a bright future for the Cairns region keep coming - this time from one of Australia's leading economists.
BIS Shrapnel chief economist Frank Gelber has labelled Cairns a "boom city", predicting the next five years through to 2020 will see "enormous" cyclical and structural economic shifts in Australia that will benefit tourism-dependent cities.
The primary drivers of the nation's economic change over that time will be the fall in resources investment and the lower dollar, leading mining towns to go "bust" and tourism cities to "boom".
According to Mr Gelber: "It's hard to overstate the magnitude of these changes".
"In five years, tourism demand, profits and investment in tourist regions will have grown extremely strongly, with consequent investment both to renovate and build new stock, and a flow-on to the regional economy," Mr Gelber wrote in a newspaper opinion column recently.
Mr Gelber outlined his view of the economic prospects for Australian cities in terms of the "Cairns boom" and the "Gladstone bust".
The latest Cairns Watch report by Herron Todd White's Rick Carr also painted a buoyant picture for the regional economy, but warned there was much to do to tackle youth unemployment.
Mr Gelber said: "I tend to think in terms of the 'Cairns boom' and 'Gladstone bust' with other Australian towns somewhere in between, depending on their industrial structure, their exposure to growth in trade-exposed industries and the extent of the fall in mining investment," he said.
"Cairns is essentially a tourist town, with half of its residential stock traditionally available for holiday lettings. During the period of the high dollar tourism dried up.
"I don't think it's unfair to say Cairns has been in recession for much of the past decade, squeezed for income and allowing its capital stock to run down. That will change."
"I expect a substantial boost to both overseas and domestic tourism as the lower dollar makes Cairns a much more cost-effective destination.
"In five years, Cairns will be a boom town."
In his latest Cairns Watch report, Mr Carr was far more subdued.
"The Cairns economy continues to experience extremely positive tourism activity indicators feeding through into slow improvement in the region's employment market.
"But there is still a long way for the employment market to go, especially to address the region's high rate of youth unemployment.
"Meanwhile, the mood of the property market continues to soften, influenced by the screws having been tightened on finance to investors, the debate now occurring over negative gearing and the volume of building approvals starting to fade."
---
Got some good economic news? A new innovation, expansion or development?
Good economic news boosts our city's confidence. Let us know what's happening by clicking here.