Croc filmed hanging out on Edmonton boat ramp
Local boaties call for urgent action to remove the saltwater croc from a popular boat ramp at Edmonton.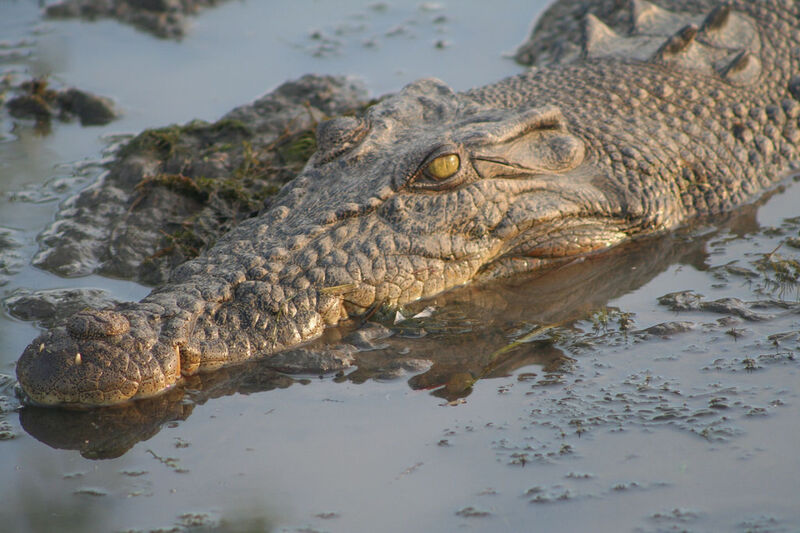 ---
If you go down to the Edmonton boat ramp today you're in for a big surprise.
Local boatie Kristy Cullen filmed this rather brazen croc hanging out at the bottom of the boat ramp yesterday.
---
---
In a Facebook post that has gone viral with over 35,000 views in just 12 hours, Kristy wrote that she has long refused to launch her boat from the site due to the large crocs in the area.
"I think this is the smaller female (in the video), there is a male that lives there that is 4.8m to 5m, has been there for years, which is why I never launch there," Kristy wrote.
"There is a big mud flat on the low tide, have seen families letting their kids play on it... very dangerous."
Division Nine Cr Brett Olds said the state government was playing a "dangerous game" but not being more proactive in removing crocs from populated areas.
"It's exactly what I've been saying for months - someone is going to get taken," Cr Olds told TropicNow.
"That one might be a baby but another might not be. People walk in that water waist deep. That's a bad scenario. That croc could take your leg.
"It's a dangerous game Minister Steven Miles is playing. If someone gets taken at a boat ramp or a beach I think a lot of people will be blaming him. It's not the first time we've seen this.
Humans and crocodiles don't play well together. If you do nothing, people will take matters into their own hands or worse, if someone is taken, imagine the over reaction.
"If you care about crocs, have a good management program in place and implement it. We have a good program, we're just not implementing it."
TropicNow is seeking comment from the Department of Environment and Heritage Protection.